Looking at last year in WC
By Jake Davies - West Carleton Online
WEST CARLETON – While our Year in Review was more of a column on the publisher's pet peeves, this story will focus on the stories that made headlines in West Carleton over the 2022 calendar year.
With West Carleton enjoying the heady times of its first 24-hour news cycle thanks to daily coverage from West Carleton Online, there's a lot of news to digest over the course of a year. A month-by-month recap of 2022 with lots of links for those who want to go further down the Internet rabbit hole (please note, links will open in the same window as opposed to our regular style of having links open in a new window).
January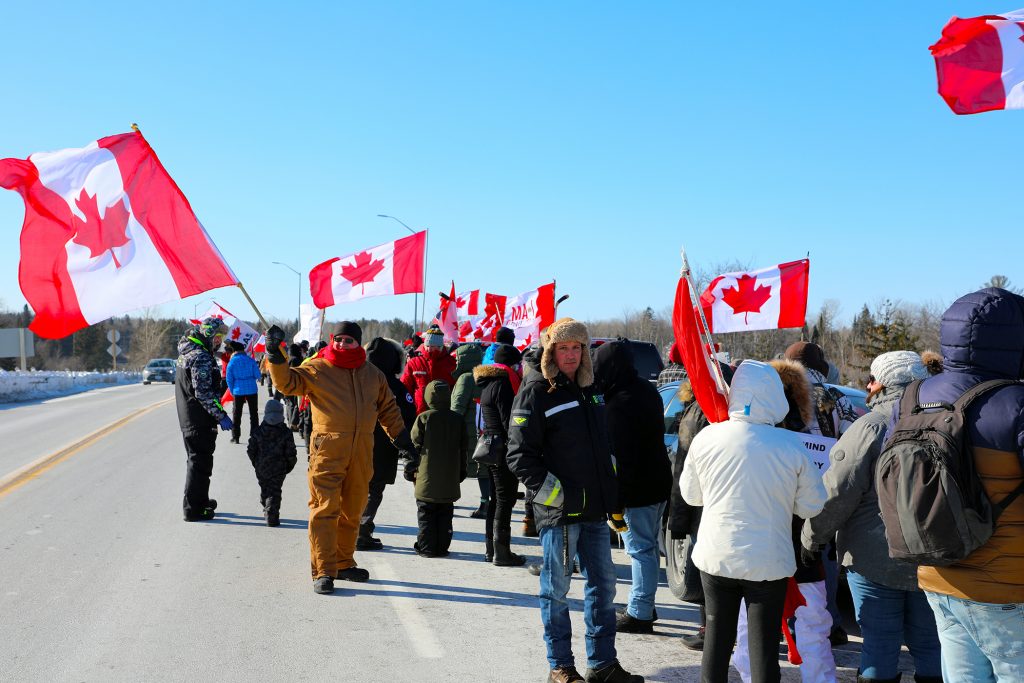 The year 2022 started right where 2021 left off, dealing with the umpteenth wave of COVID-19, record high cases in the province and local businesses dealing with another lockdown.
While euchres were cancelled in Kinburn and Carp (and everything else), as in all cases of community stress, heroes both big and small emerge. On Jan. 3 we shared the story of Barbara McDougal who was recognized for her efforts of entertaining the children of her Meadowridge Community during the pandemic.
On Jan. 18, organizers officially cancelled the Diefenbooker Race after 23 years of hosting West Carleton's largest running event. But, thanks to the efforts of several volunteers, the Constance Bay Skateway returned.
Despite the lockdowns, Cheshire Cat owner Dustin Therrien turned his patio in to a winter wonderland.
The Junior A Carleton Place Canadians had the same idea and took their practice outdoors to Carp, thanks to some insider knowledge from team owner Carp's Brent Sullivan.
Locally, the year started on a tragic note with a 14-year-old Alberta girl dying in a snowmobile crash in Constance Bay on New Year's day.
In city news, on Jan. 13, an explosion rocked Merivale Road's industrial park killing six people. On Jan. 16, a woman drove down the Rideau River, eventually breaking through the ice, but not before taking a selfie.
On Jan. 17, record-breaking snowfall fell on the Ottawa Valley and we spoke with Ottawa's weather expert about it.
Two of Dunrobin's own head to the Winter Olympics in Beijing as well as a really good hockey player from Carp.
Near the end of January, the so-called Freedom Convoy was on its way to Parliament Hill. The convoy leg from the west, collected in Arnprior before heading to the Hill Saturday, Jan. 29. We visited the overpasses of West Carleton to speak to the supporters collected there.
February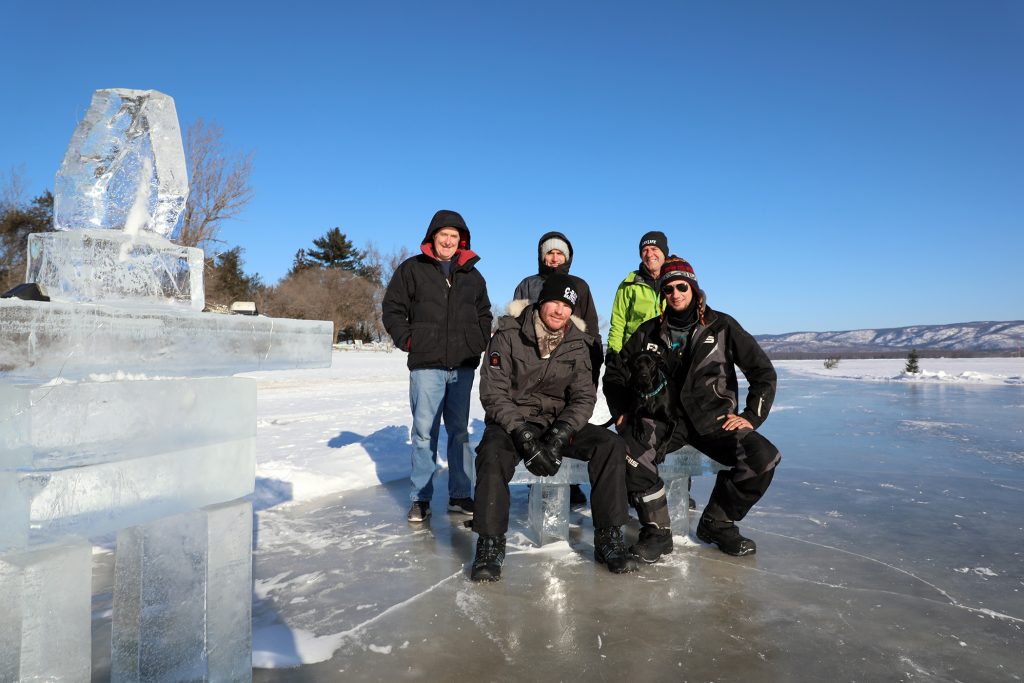 The Freedom Convoy took over downtown Ottawa for most of February, but that wasn't the only news breaking in the Ottawa area.
A Feb. 6 fire killed a Dunrobin resident. Former West Carleton Review editor John Curry passed away at 75 on Feb. 5, a newspaper man well known to many in West Carleton including West Carleton Publisher Jake Davies who could call Curry a colleague and friend of more than 15 years.
The beginning of our annual ice fishing coverage, the best in Ottawa, started with the Fitzroy Harbour Ice Fishing Derby on Feb. 12 on a frigidly windy day.
Also on Feb. 12, the world's longest snowmobile bridge officially opened, right in Vydon Acres. The WCOHL was one of the few winter sports leagues able to continue during the pandemic. Fitzroy Harbour's Mary Jo and David Morrison launched a petition to save Canadian journalism.
On Feb. 20, the Dunrobin and District Women's Institute joined their global members to celebrate the 125th in classic West Carleton style – with tea, cake and a winter bonfire.
Also on Feb. 20, the Constance Bay Skateway celebrated its second anniversary with its first Skateway Winterfest. On Feb. 25 weekend, the Huntley Community Association hosted its second Carp Winter Carnival.
On Feb. 27, the Old Sled Run returned to Constance Bay after two years away due to COVID-19, a theme we would see emerge throughout the year.
On Feb. 28 The Point's owners for 33 years, Rick and Mary Charlebois would host an official retirement party after selling the popular restaurant.
March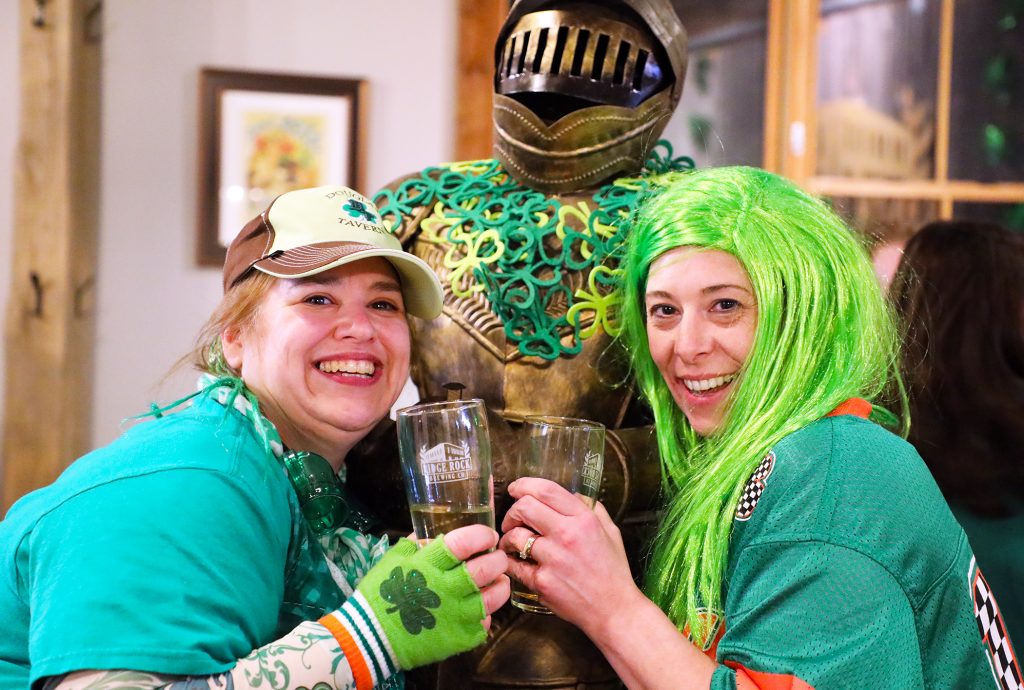 Although now playing out of Arnprior, still known as the West Carleton Rivermen, the team kicked off March by making the EOSHL Senior A playoffs.
On March 6, our ice fishing coverage continued with the popular Mike and Peter's Fishing Derby with 441 registered anglers.
Closed since the 2018 tornado, four years later the Dunrobin strip mall still makes news as the rebuilt building sits boarded up and unoccupied. Look back to March when the realtor updated the community.
The Morrison's petition started in February, is hand-delivered to MP Jenna Sudds on March 9. The Huntley Curling Club's Second Annual President's Challenge Cup took place March 10 weekend.
Russia invaded Ukraine at the end of February (a war still going on) on March 15, Kanata-Carleton MP Jenna Sudds received a lifetime ban from Russia.
Any excuse to party, 2022 St. Patrick's Day also made it's return from COVID and we were hard on the beat. On March 21, the province's mask mandate is lifted.
The Theresa Wilson Memorial Dart Tournament is played at the Constance Bay Legion March 26.
As the war rages in the Ukraine, Dunrobin's Lena Predmyrska works to bring her sister and nephews from the war-torn country to the Ottawa Valley.
April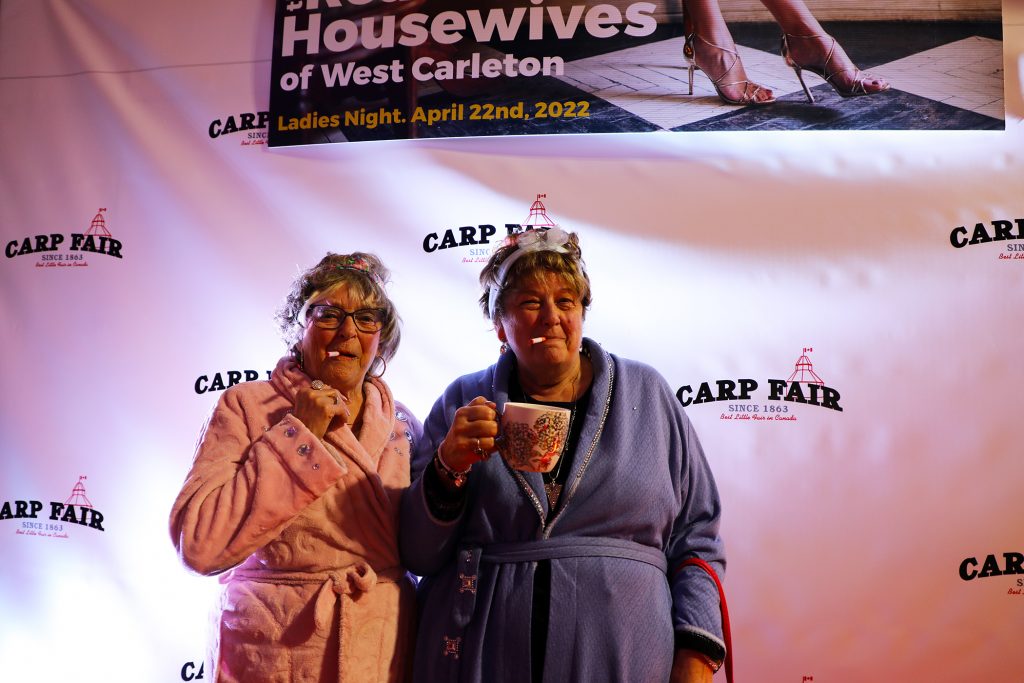 On April 2, two people walk away uninjured from a plane crash at the Carp Airport. Despite being several years below the U18 qualifying age, the Huntley Curling Club's Team LIKE has a Top Three U18 provincial championship finish in their first ever try.
As the local community continues to respond to the Russian invasion of Ukraine local rockers Nt Nrml, featuring a Canadian Navy retired submarine captain, raise $10,000 for humanitarian support April 4.
West Carleton Secondary School students protest the idea of a public school hosting a graduation in a church. The principal backs down but relocates it to the school gym.
As the snow recedes, outdoor activities return and on April 9 the Gravel Cup cycling race returns to West Carleton. The Carp Farmers' Easter Market returned from COVID April 16. Soupindipity returns to Carp.
Almost a month after first reporting on it, Lena Predemyrska's family makes it to Dunrobin from Ukraine.
And this one is strictly for the ladies, on April 22 the Carp Fair's Ladies Night returned and the housewives were a hit.
On April 27, MP Jenna Sudds hosted her first Rural Roundtable as Kanata-Carleton's MP in Fitzroy Harbour.
April closes with the 2022 provincial election (do you remember we had two elections in 2022?) heating up and our first profile with Liberal Kanata-Carleton candidate Shahbaz Syed.
April ends with now-retired Coun. Eli El-Chantiry celebrating his birthday with friends, mayors, politicians, senators and firefighters.
May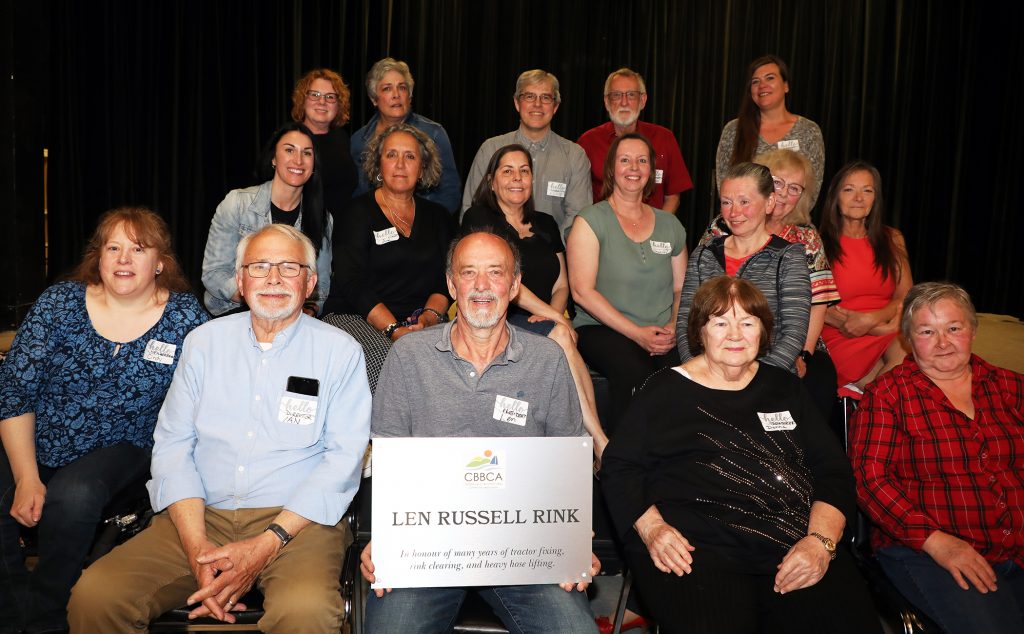 May kicks off with the start of the City of Ottawa municipal election on May 2. The Friends of the Carp Hills begin their search for turtle protectors as spring gets started.
More events and fundraisers return from COVID-19 including the Bethel-St. Andrews United Church Women's Fashion Show May 4 in Kinburn and the CBBCA Mother's Day Luncheon.
On May 7, the Constance and Buckham's Bay Community Association (CBBCA) honoured 25-year member (including many years as president) Len Russell as he steps down from the board by renaming the outdoor rink after him.
In sports, the West Carleton Electric kick off the 2022 GOFL season with a win in Fitzroy Harbour. The WCSS Wolves win the city high school basketball championship. On May 13, the Ottawa police raid a Corkery property to remove hate symbols prominently displayed.
Roughly a week before the first West Carleton-based provincial all-candidates debate, hosted by the HCA, sitting MPP Dr. Merrilee Fullerton declines to attend. Eventually, without the attendance of the current MPP, the HCA would decide to cancel the May 25 debate, and for the first time this century, West Carleton would not host an all-candidates debate for an election (at any of the three levels).
On May 21, a devastating windstorm, known as a derecho, would blow threw eastern Ontario causing much damage across West Carleton as well as the fatality of a West Carleton resident who was in Calabogie at the time of the storm.
As is always the case in West Carleton, storm recovery was an all-ages community effort.
On May 28, West Carleton Online dropped by Vydon Acres to witness Huckin' in the Valley, a festival for remote controlled airplanes. That same day, the Royal Canadian Mounted Police's Musical Ride held their first even in more than two years at the Carp Fairgrounds.
Later that night, comedy returned to Kinburn.
June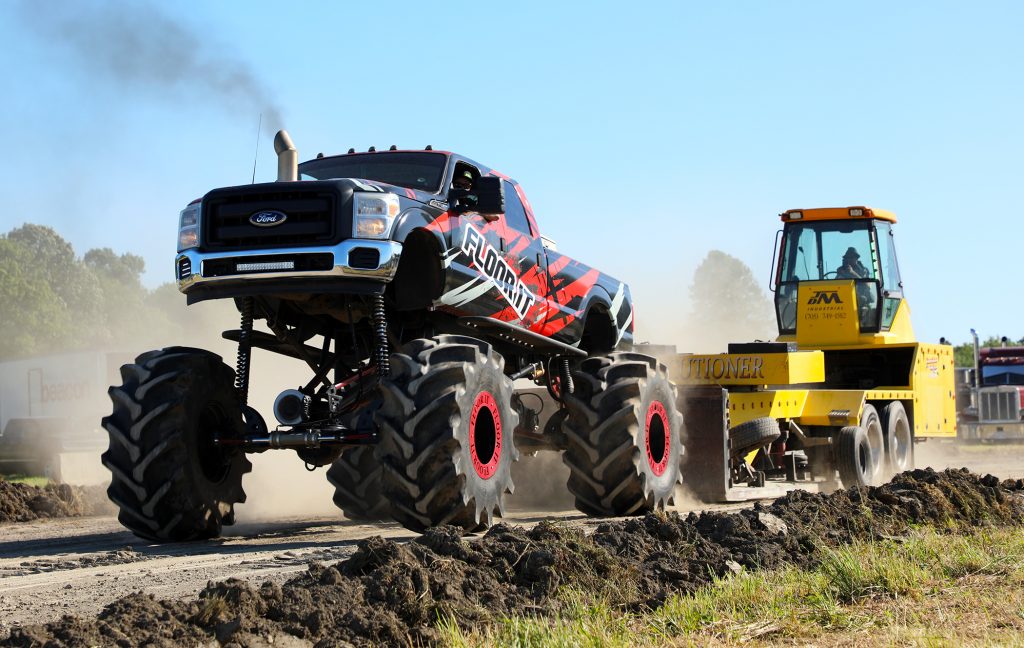 Despite refusing to attend Kanata-Carleton all candidates meetings, going silent on social media, and saying nothing to the media, MPP Dr. Merrilee Fullerton easily wins the 2022 provincial election with her quiet campaign. Not democracy's finest hour as voters go silent during the election as well.
The biggest birthday party of 2022 was former West Carleton teacher George Wilson's who turned 80 and celebrated in style with lots of books. West Carleton resident, former reporter and current author Randall Denley launched his book The Long Hurt.
In an effort to save valuable greenspace in the Carp village, 15 years later the Buy the Village Green campaign cashes out making big donations to a few local organizations. Kinburn Paint Nights, the Red Trillium Studio Tour, the Dunrobin Firighters' Breakfast and the West Carleton Client Service Centre return from COVID.
On June 6, Carp native and businessman, as well as NHL defenceman, Calvin de Haan sat down with West Carleton Online to talk during a busy off season. At the time, de Haan was a free agent, but was able to impress at the Carolina Hurricanes training camp earning a spot on the roster and now playing meaningful minutes on the playoff bound team.
On June 8, MP Jenna Sudds hosted her second Rural Roundtable, this time in Constance Bay.
The Carp Heritage Walk project launches its ambitious plan. The historic Galetta Livestock Barn is sold.
As the pandemic recedes, communities begin to come together again like the June 18 Inniskillin Drive street party in Carp. On June 18, a school bell is reunited with its former school house in the tiny West Carleton community of Elm. That same day, the Dunrobin Community Association Fashion Show takes over the community centre.
On June 18, the Carp Fair Truck and Tractor Pull returned after a three-year absence and it was smokin'.
On June 22, the new Dave Smith Youth Treatment Centre breaks ground just outside of Carp. The WCSS junior girls Wolves soccer team win the city high school championship.
On June 27, after years of planning, the Corkery Community Association breaks ground on its community centre renovation. Also that same day, West Carleton finds out it has the lowest crime rate in the city.
In June we didn't know what Coun. Eli El-Chantiry's plans were for the October 24 municipal election. He was considering running as mayor, councillor or neither. On June 27, he chose not to run for mayor.
Palm trees in Constance Bay? On June 29, Mark Sutcliffe comes to South March to announce his candidacy for mayor of Ottawa.
July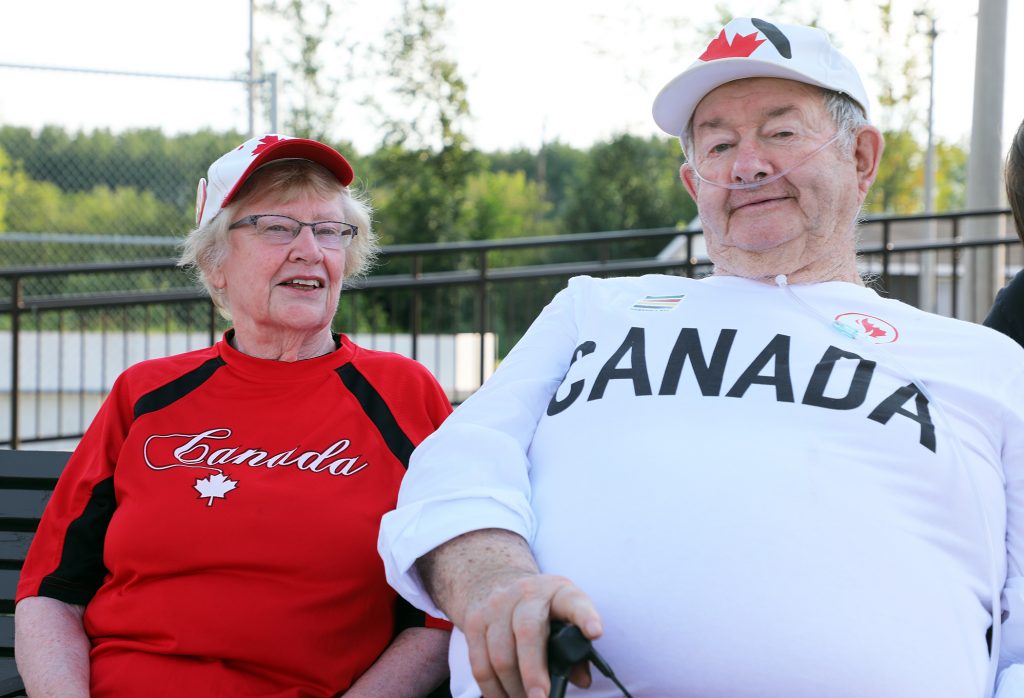 Canada Day is celebrated across West Carleton.
On July 1, politicians and dignitaries gathered in Dunrobin to rename the soccer field in long-time volunteer Hugh O'Gorman's honour.
On July 6, the Diefenbunker: Canada's Cold War Museum, received $600,000 in government grants.
The U16 West Carleton Wolverines girls flag football team goes undefeated in 2022.
On July 7, the Concerts in the Park series returns to Fitzroy Harbour after two years of pandemic-forced cancellations. Harbour Days also returns from COVID.
On July 13, mayoral candidate Graham MacDonald reminisces about his time in West Carleton. Carp Fair Drive-In Bingo returned in July, and while organizers held it in 2021, this year COVID restrictions were lifted.
Ward 5 gets its first official municipal candidate in the form of Crown Point's Clarke Kelly.
On July 27, Ottawa firefighter and Fitzroy Harbour resident Jeff Dean, a skilled skydiver, perishes in a parachuting accident in Arnprior.
On July 28, Coun. Eli El-Chantiry breaks the news that will shape the election in Ward 5, announcing after 19 years, he won't seek re-election.
A Carp produce stand serving as a climate change solution opens July 30.
August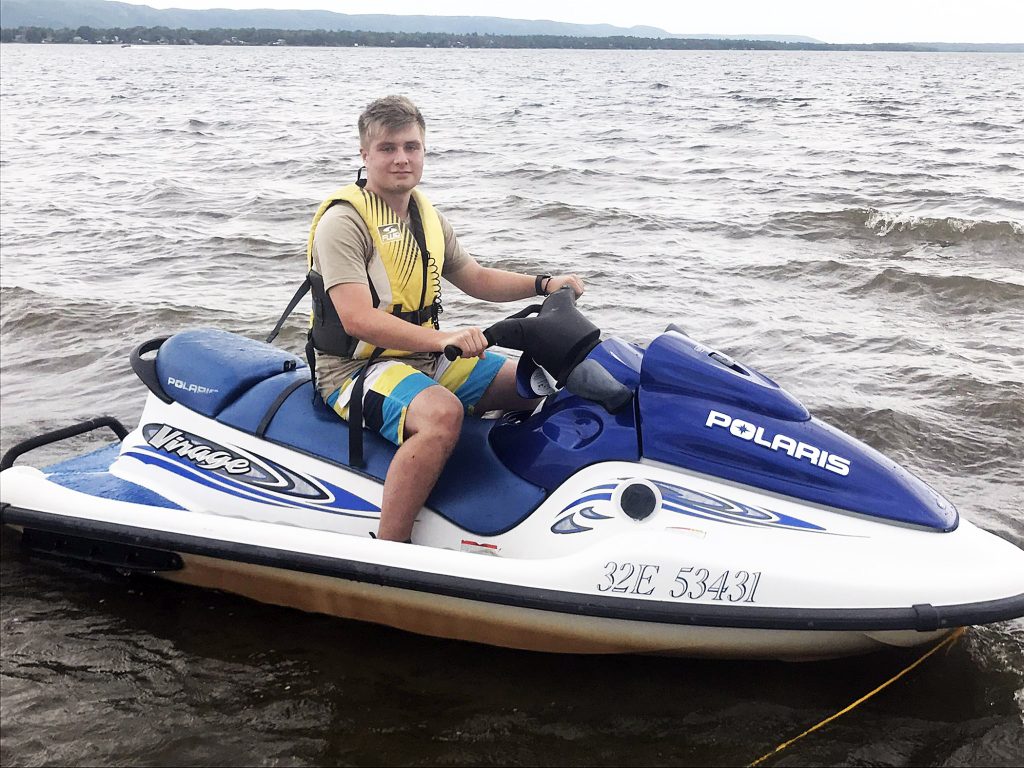 We told anyone who would listen last August was one of the busiest we have ever worked. There was a municipal election campaign going on and there were more community events than we have ever seen in 20 plus years. My former colleague Peter DeWolf used to call August the silly season because people had to make up news and newspapers had nothing else to print.
On a hot August long weekend, Dunrobin's Jayden Lamarche is a hero, rescuing two children and a father from the Ottawa river after their own jet ski capsizes.
A few days after the announcement, we spoke with Coun. El-Chantiry about his decision to retire from municipal politics. With El-Chantiry not seeking re-election, more Ward 5 candidates come out of the woodwork.
Burnt Lands Alvar activists host a yard sale Aug. 6 to raise funds to fight a proposed quarry expansion near the sensitive lands.
After years of planning, including one lost to COVID-19, the U23 Canadian Fast Pitch Championship wrapped up Aug. 7, a hit and a home run for the Carp community.
On Aug. 20, Bay Day returned, minus the 's' at the end, but volunteer organizers are hopeful that will return too at some point.
By Aug. 21, one candidate leaves the race, but seven councillor candidates remain as nominations close for the Ward 5 municipal election.
Award-winning writer, Dunrobin's Jim McEwen, published his first novel this year and we sat down with the author Aug. 16 to discuss Fearnoch, a community loosely based on West Carleton.
Carp's Will Batley won bronze at the provincial high school championship and two gold and a silver at Canada's only nationwide track and field meet for youth. We spoke to West Carleton's fastest high schooler on Aug. 17.
August ended with the Aug. 24 return of the St. Mary's Corn Roast after a two-year absence. On Aug. 26, Jim McEwen gathered in Dunrobin with friends, family and book lovers for a public reading and book signing for Fearnoch. On Aug. 27 a pile of classic cars hit Baird Park in Fitzroy Harbour to raise funds for Special Olympics. Later that same evening the Harbour community gathered under a white tent to celebrate the 45th anniversary of the Fitzroy Harbour Community Centre, located just a few feet away from the celebration.
The Russian invasion of Ukraine continues and West Carleton residents, led by the volunteers of St. Paul's United Church in Carp, continue to help raising $20,000 for Ukrainian relief. Ukrainian refugee Rev. Taras Kinash and several parishioners of the Blessed Virgin Ukrainian Orthodox Cathedral in Ottawa drop by to say thank you.
Following Queen Elizabeth II's death at the age of 96 on Sept. 8, mourners gathered at St. Mary's Anglican Church to pay their respect to history's longest serving monarch.
September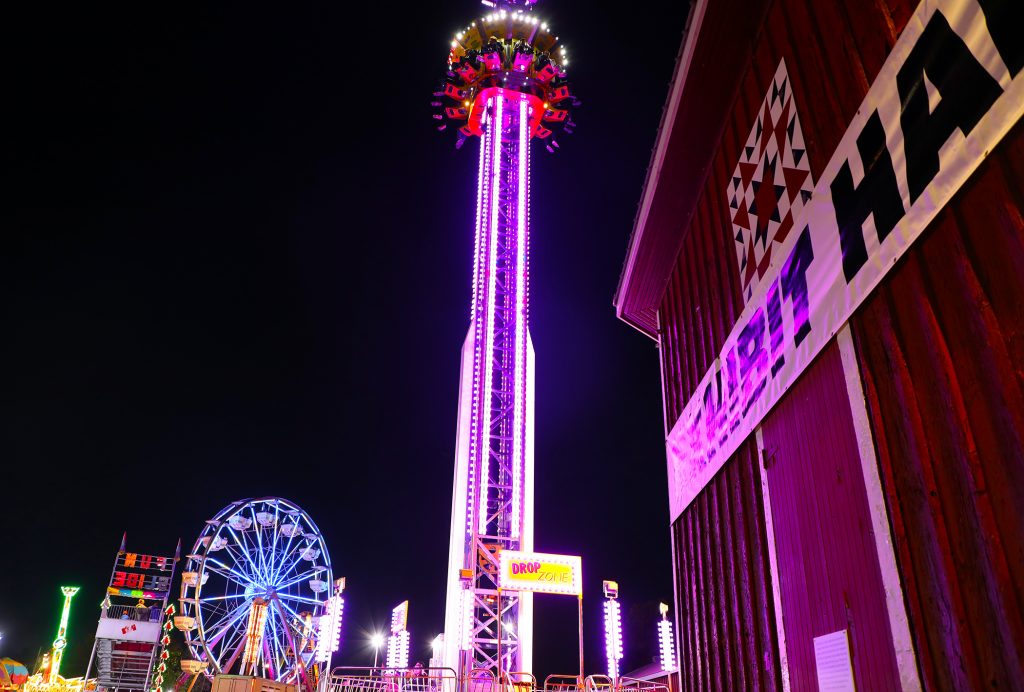 Work on the project began in August, but it wasn't finished (and we didn't cover it) until Sept. 2 as the Kinburn Community Centre gets a mural painted on it as part of a community effort.
On Sept. 8 the Ward 5 municipal candidates would meet and debate for the first time on Rogers TV (Cable 22). It was the last time you would hear from one of the seven candidates.
Following a quiet off season for Carp native and NHL defenceman Calvin de Haan, on Sept. 9 the Ridge Rock Brewing Co. co-owner would sign a professional try out contract with the Carolina Hurricanes. He proved his worth and is playing regular minutes on a team heading to the playoffs.
On Sept. 10, the Carleton Landowners Association met in MacLaren's Landing for their annual general meeting and the start of a search for a new president. That same day on the other side of West Carleton volunteer organizers Carp Health Access hosted an official opening for the Carp Fitness Park. The outdoor free facility had been open for a couple years, the celebration had been postponed by, you guessed it, COVID-19.
Despite the rain, the 12th annual West Carleton Terry Fox Run raised a record $8,000 with the help of some new volunteer organizers.
On Sept. 17, the Constance Bay Community Market returns from COVID-19, in a new space. On Sept. 18, West Carleton Online visited Parliament Hill for a sit down with Kanata-Carleton MP Jenna Sudds in the House of Commons.
As the municipal election approached, West Carleton Online spoke with Carp Road Corridor Business Improvement Area executive director Roddy Bolivar Sept. 21 to hear what West Carleton's largest employer was looking for out of a new council.
On Sept. 23 we launched our weekly Ward 5 candidate question series. Of course, we were at the Carp Fair. Carp's Vern White retires from the Senate of Canada and moves to Finland.
October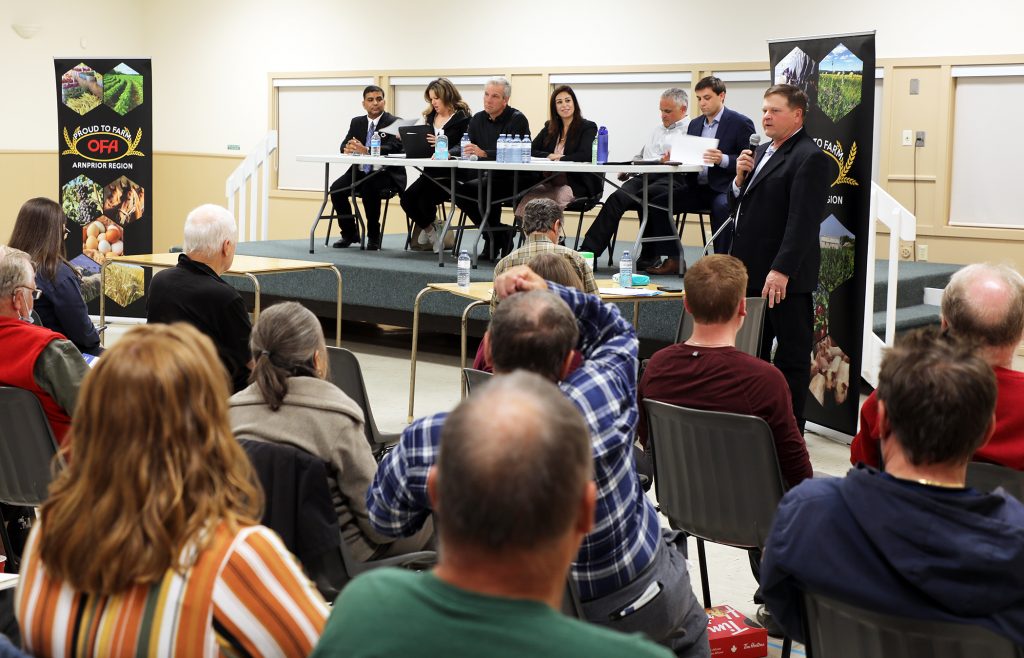 Carp's Neil Falls is honoured with the Mayor's City Builder Award.
Just three weeks before the municipal election, on Oct. 5, we broke the story of a proposed new federal riding map that may split West Carleton in to three different ridings. It was our first of three or four stories on the issue that will split the geographical and historical boundaries of the area and one of the major political storylines heading in to 2023 we'll be keeping an eye on.
One of Coun. El-Chantiry's final motions at the council table was passed Oct. 5 and would strengthen the rules surrounding council and staff relationships. He proposed it directly in relation to the ongoing saga of Coun. Rick Chiarelli who faced repeated accusations of inappropriate sexual behavior during his term.
Later that same evening, six people vying to be Coun. El-Chantiry's replacement were in Kinburn speaking at the first in-person all-candidates debates for Ward 5.
One event that would not be returning from COVID-19, at least not yet, was the popular West Carleton War Memorial Remembrance Day event we found out Oct. 11.
On Oct. 12, the Huntley Community Association hosted the final in-person Ward 5 all-candidates at the Carp Agricultural Hall.
On Oct. 13 the Kinburn Community Association officially thanked Coun. El-Chantiry for his work and named a new president.
Also Oct. 13, Diefenbunker 2022 Artist-in-Residence Christos Pantieras unveils his installation.
On Oct. 20, we spoke to Coun. El-Chantiry about what the proposed federal riding map could mean to the city councillor whose ward will now be in three different ridings.
Over the Oct. 22 weekend, the great Galetta Rummage Sale returned from COVID-19, the Galetta Community Association's biggest fundraiser of its fiscal year.
On Oct. 24, Crown Point's Clarke Kelly won the Ward 5 councillor race in the 2022 municipal election and we spoke to him that same night.
November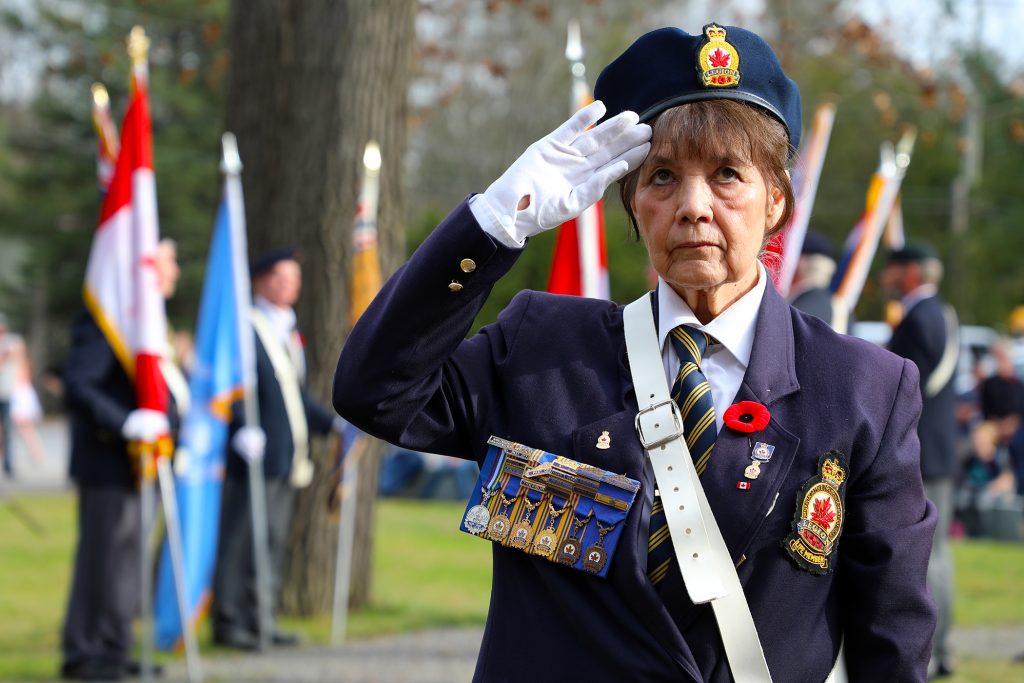 On Nov. 3, Carp's Janet Mason is inducted to the Order of Ottawa.
November starts with a rescue as Fitzroy Harbour volunteer firefighters hit the Ottawa River near Mohr's Island on Nov. 4.
On Nov. 5, the West Carleton Royal Canadian Legion Branch 616 hosted its annual Remembrance Day service, happy to welcome back the colour parade after a two-year absence.
Coun. El-Chantiry's last council meeting on Nov. 9 is anticlimactic as he joins several colleagues in a walkout as disgraced councillor Rick Chiarelli tries to say his final words. The act would end El-Chantiry's opportunity to have his own official last words.
Last month the Carp Remembrance Day service was cancelled, but at the last minute new organizers throw together a surprise service, well attended by the community.
The Kinburn Craft Sale was finally able to turn 40 on Nov. 12 after two unsuccessful attempts the previous two years. New councillor Clarke Kelly can't attend his own inauguration due to COVID-19.
On Nov. 19, the Kinburn Community Association helped host a retirement party for Coun. Eli El-Chantiry.
Just a couple of Harbour lads cleaning up the streets. On Nov. 22, Coun. Clarke Kelly attended the Carp Road Corridor BIA AGM, one of his first community meetings as councillor.
On Nov. 24, Coun. El-Chantiry is roasted. Hard.
St. Mary's hosts a chili cook-off for the fist time on Nov. 25.
The Christmas season officially starts Nov. 27 with the annual Dunrobin Christmas Tree Lighting.
After years of trying, on Nov. 28 the Galetta Community Association replaced its entire executive. They said thanks.
December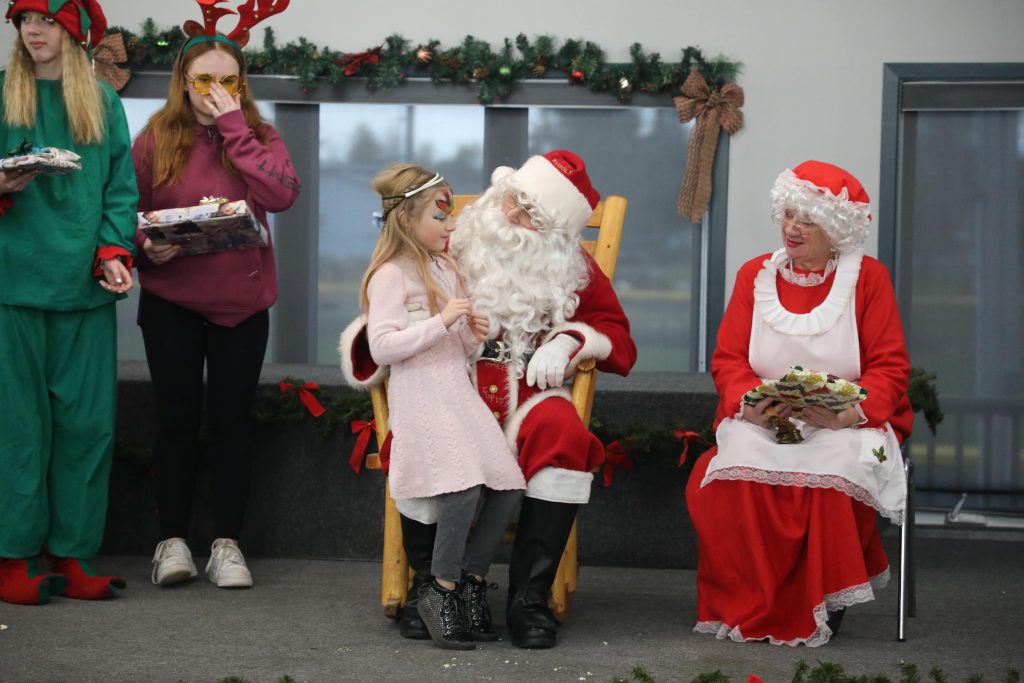 On Dec. 2, one of the new councillor's employees makes the news – she's the mayor of Arnprior. On Dec. 3, Santa partied in Fitzroy Harbour. On Dec. 4, Santa stopped for breakfast in Kinburn. He battled the rain in Constance Bay. On Dec. 10, Santa participated in Carp's first night time parade.
On Dec. 5, Woodlawn sheep farmer and long-time National Farmers Union President Katie Ward steps down. On Dec. 7, it was announced Ottawa Hydro had purchased the Galetta Hydro Generation Station.
On Dec. 9, new Rideau-Vanier Coun. Stéphanie Plante dropped by Kinburn to visit our rural ward.
We spoke with Ukrainian Galya Matkovska on Dec. 13 on day three of her new job in Carp. On Feb. 24, 2022 she fled her home country with her husband and baby daughter and nothing else.
On Dec. 14, Coun. Kelly found out what committees and city positions he would hold. Later that evening, the Galetta Cookie Exchange made its return from COVID.
On Dec. 17, Fitzroy Harbour hosted its first ever Santa Claus parade, and you know the guest of honour didn't miss that one.
And bringing us to the start of a new year, Branch 616 hosted its New Year's Levee for the first time in three years.
Coming this week, even more photos as we present our annual poster, our faces of 2022.