Carp produce stand a climate solution
By Jake Davies - West Carleton Online
CARP – A produce stand opening in Carp this Saturday (July 30) will help West Carleton move out of its 'food dessert' status while kicking off a project with a global vision as well.
Eldon's Open Air Food Market, located at the vacant lot that also houses Baird's Chips (405 Donald B. Munro Dr.) will open for the first time this Saturday (July 30) and will offer shoppers local, organic produce all year long.
It is a partnership between Edon's Pantry owners Cory Baird and Marhlee Gaudet who will run the market, and well-known local food security advocate Dr. Barry Bruce and the Deep Roots Food Hub. ExerFarm and Ottawa Valley Grain Products are also involved with the project.
The intention of the market is to gradually scale this up to the point where residents could meet all their nutritional needs based on food grown on local farmland and backyard gardens, stored and in some cases (eg. hydroponic greens) grown through the winter. The project will serve West Carleton, an area Ottawa Public Health has labelled a 'food dessert' due to the community's lack of access to fresh produce and grocery stores, while also becoming a model for combatting global climate change.
"I'm excited and hopeful and there's some trepidation as well, because it's a new concept," Deep Roots Food Hub board chair Bruce told West Carleton Online today (July 27). "We're trying to improve food security and self-sufficiency. We're very dependent on food coming to us from the south."
Bruce spent many decades as a family doctor in West Carleton and was the founder of the West Carleton Family Health Team. At 74, he is retired from practicing medicine, but has been a long-time advocate for food security and local food supply.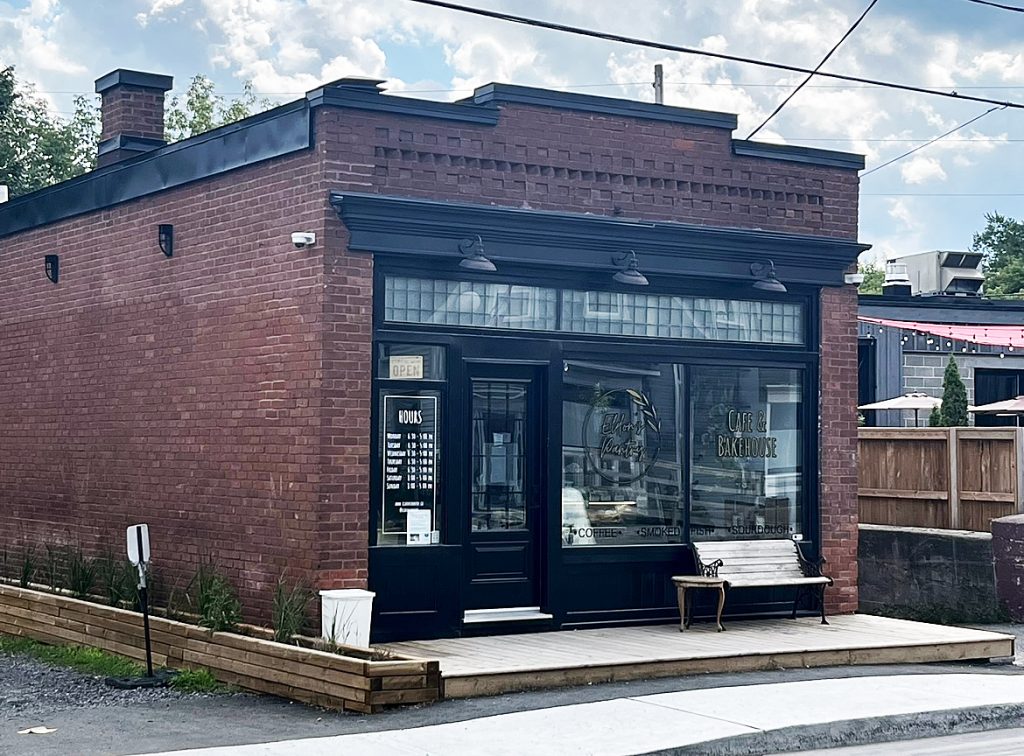 While dealing with a lack of fresh food ready for the table in West Carleton, Bruce says this model could also be the answer to climate change.
"We think we have the answer to climate change and transforming the agri-food industry," Bruce said.
Bruce says when you look around the area, what you see being grown is corn, soybeans, wheat and a bit of hay. He says that's what's going on globally as well.
"Those are commodity crops," Bruce said. "That takes over most of the farmland on earth."
At roughly 4.6 billion acres of farmland across the globe "we've reached the peak of the farmland we're going to have."
The planet continues to cut down its trees, a tool that is great at removing carbon from the air.
"We have too much carbon in our atmosphere," Bruce said. "Every time we till a field, we release all that carbon in to the atmosphere."
Bruce says soil's ability to store carbon is "immense" but with the constant growing of commodity crops, that soil is turning to dirt.
Bruce says "regenerative agriculture" is the only option – a process of produce growth focusing on foods that will help with topsoil regeneration. A process that avoids tilling, the use of fertilizer, insecticides, herbicides "and you try to keep the land covered with something living."
"Commodity crops are feeding people, but very inefficiently," Bruce said. "We can do it with 10 to 20 per cent of the land we're using now."
Bruce points out most of those commodity crops go to feeding animals and the food processing system.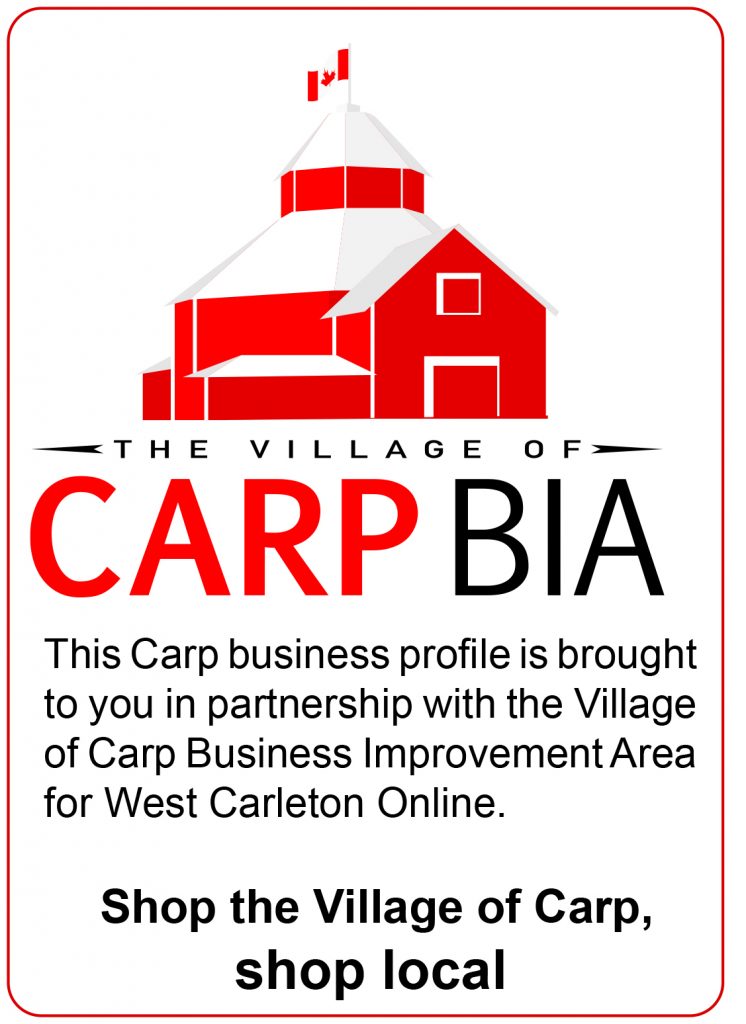 He says the current system is growing nutrient-poor food which in turn has helped lead to the epidemic of obesity, diabetes, heart disease, stroke, "and things we don't even know about. Perhaps even mental health."
"Human health and planetary health are very much entwined," Bruce said. "I don't think there's a scientist around that says we're not in deep, deep trouble. We have to make transformative change."
For Bruce, that not only includes changes to our food production but as well as "stopping mostly using fossil fuels in the next 10 years, or we won't have a liveable climate by 2050."
He says that is the role of "big government," but something can be done locally as well.
"Our effort is to lead at the grass roots level, and we are going to start locally this Saturday in Carp," Bruce said. "We have to have a local food system around the world. There isn't a place in the world where you can't grow food."
And here, the new local produce stand will help provided Carp and area with a place to get fresh food all year long, possibly leading to a path where West Carleton will no longer be a food desert.
"I should have probably started with that," Bruce said.
Bruce says things have only gotten worse since the tornado (2018) because that event destroyed Dunrobin Meat and Grocery – one of the few places in the community with fruits, vegetables and meat.
"We're worse off since the tornado," Bruce said. "Worse, we're a rural food desert. They are characterized by long distances. It may be we've stumbled upon a model that might work locally."
And he says the fact the stand is right next to Baird's Chip Stand is not as ironic as it sounds.
"Fries are not that bad," Bruce said. "They're a food that is only one process step away from being unprocessed."
Good news for millions.
Bruce hopes the plan will incentivize farmers to grow more produce using regenerative agricultural practices.
"We want to encourage farmers," Bruce said. We want to be food self-sufficient in the winter. We're highly dependent and highly addicted to foods grown in tropical areas where millions of people are starving."
Bruce says there are 800 million people starving on the planet and two billion are over-nourished or mis-nourished.
"The rest of us think we are eating health but are eating foods grown in nutrient-poor soil," Bruce said. "The outcomes are universally bad."
Bruce says he understands commodity farmers won't want to hear this and points out he too grew up on a farm "that pretty much did what we do now."
"If we act fast enough, we can turn it around," Bruce said. "It's part of a bigger plan we have in mind."
He calls the project the Carp Local Food System. Baird and Gaudet will operate the produce stand while the Deep Root Food Hub's role is "to ensure the food is grown and help create that food system."
"We're counting on people purchasing from local sources," he said.
Bruce says his project could use some more volunteers and funding.
"It's not holding us back, but we could move much quicker," he said.
Bruce says the world has to move up its climate change goals, and it is no longer about annual goals, but monthly goals.
For Eldon's Pantry co-owner Baird, opening Eldon's Open Air Food Market is something he and his partner wanted to do since they opened Eldon's Pantry less than a year ago.
He started to speak with Bruce about the project last winter.
"I always wanted to have a bit of a vegetable stand," Baird told West Carleton Online today (July 27). "Encouraging farmers to grow produce that's good for the soil and creating an incentive for people to do that."
The plan is for the stand to be open year-round, and he says they can move produce in to the pantry during the colder months.
"We want to give access to veggies more than one day a week," Baird said. "It's a really exciting initiative."
Baird says, although he and his partner moved out here from downtown Ottawa, he has roots in the community.
The pantry and the stand are named after Baird's grandfather – a well know West Carleton surname.
"Dr. Bruce was Eldon's doctor," he said. "I've known Dr. Bruce without really knowing I knew him before last winter."
The Baird family farm is just 10 minutes away down Carp Road and Donald B. Munro was Baird's grandmother's brother.
"I have a lot of roots in the community," he said. "Eldon's dad was the local butcher in Arnprior."
And he and Gaudet have been warmly welcomed since opening their business.
"It's such a nice community," Baird said. "Very welcoming and supportive. We're thrilled to be out here. It's a great spot to raise a family."
While the stand was a goal, it was also a need.
"I couldn't agree more," Baird said. "And to keep it local and community based. I feel privileged to be working with Barry and helping him with his mission. It's important to have people talking about this. There's a huge need for fresh produce and I'm excited to be a part of it. There are enough growers to sustain the local community. The fields and knowledge are there and its now about getting people on board."
Eldon's Open Air Market opens Saturday (July 30) from 1 to 5 p.m. at 405 Donald B. Munro Dr. Expect a barbecue.