Eldon's market opening a foodie's dream
By Jake Davies - West Carleton Online
CARP – It was a festival atmosphere for the opening of Eldon's Open Air Food Market Saturday, July 30.
As it should be for an idea with the lofty goals of creating food security and ending West Carleton's designation as a food desert as well as being a viable solution to saving us all from climate change.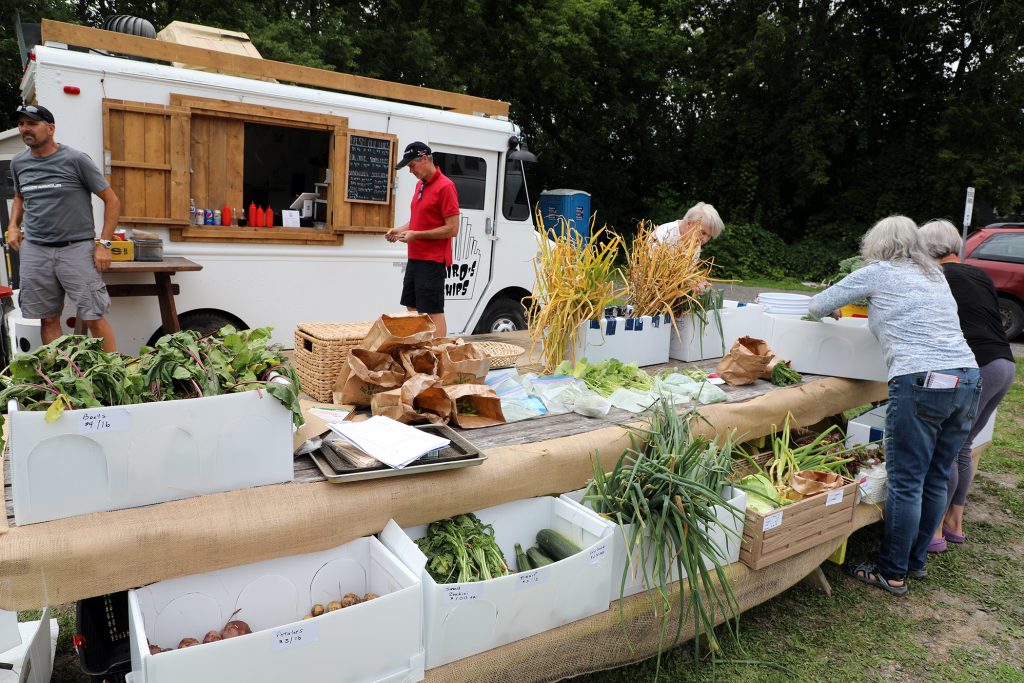 West Carleton Online spoke to the Deep Roots Food Hub's Dr. Barry Bruce July 28 about the greater, global plan of the small market, and you can read that story here.
Saturday's event was all about fresh, local, delicious food with a little music thrown in for good measure.
The market, set up just in front of Baird's Chip Wagon, offers a variety of fresh produce provided through a partnership with the Deep Roots Food Hub and local farmers. Bruce, brought out the leather and instruments, providing live music with a mini version of his popular band the Star Tools.
Market operator/owner Cory Baird smoked lamb and barbecued chicken.
"It's a fantastic turnout," he told West Carleton Online an hour in to the grand opening. "I wasn't sure what to expect being a long weekend and calling for rain, but it's a great turnout. Barry's rocking out on the stage over there. We've got the fire going with the food. It's great, it's a nice kind of community event. This is fantastic."
Of course, a market, chip stand and barbecue is all about the food.
"We've got some barbecue chicken, which we offer every night Wednesday to Sunday from 4 to 7 p.m.," Baird said. "Every Saturday we do something special, so we got some wood fired lamb from a local producer, Shady Creek Lamb, just past Kinburn. At the market we've got a couple of varieties of garlic, beans, some different types of cabbage, some turnips, some beets, onions, potatoes, all the basic things you need. All locally grown, organically produced, from a nice little collective of farms."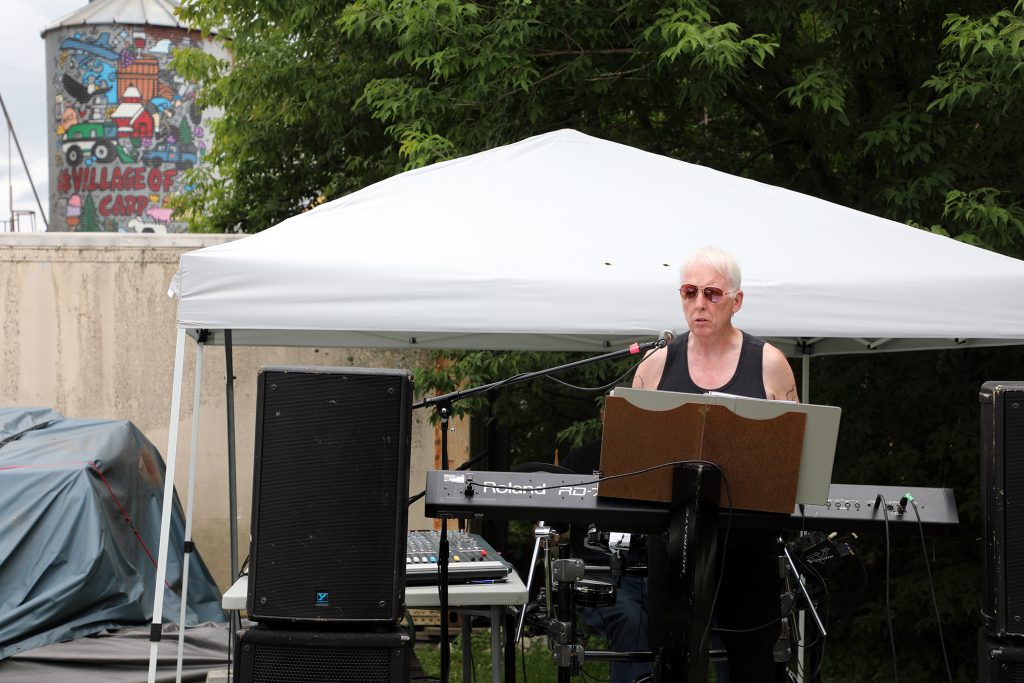 The market hopes to operate every day as it grows and attracts shoppers.
"We're still kind of going through that," Baird said. "They're going to be in tandem with the chip wagon, so 11 a.m. to 7 p.m. Wednesday to Sunday is the plan. We'll see how that unfolds with the volunteers because I can't do it myself. I think the long-term plan is to move it to Eldon's Pantry (nearly right next door at 425 Donald B. Munro Dr.) because it will be a little more of a sustainable thing there, but we're just going to keep rolling with it, see how she goes."