Carp Fair cancels Jan. 15 euchre
By Jake Davies - West Carleton Online
CARP – Rising COVID-19 infections and a provincial lockdown has forced the Carp Agricultural Society (CAS) to cancel the first date of its monthly euchre series scheduled for Jan. 15.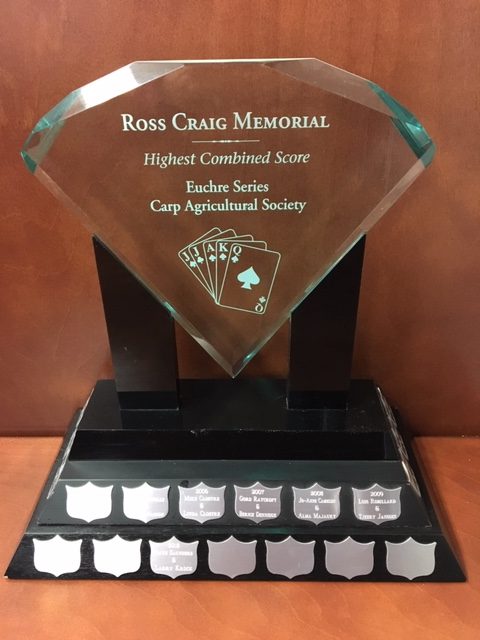 COVID-19 cases have been drastically climbing in the last month of the year forcing businesses and organizations to already investigate tough decisions, but the province took it out of everyone's hands Monday when it announced to regulations which include banning indoor gatherings of more than five people outside of family bubbles for at least the next three weeks.
The new regulations effective cancelled any and all planned indoor events for most of January. The CAS made it official in a statement today (Jan. 5).
"Unfortunately, we have been forced to cancel our first euchre of 2022 that was scheduled to be held on Jan. 15," the CAS released in a statement. "Fingers crossed we can still host on Feb. 19. Please check out our website and social media accounts for updates."
The euchre series, which dates back decades, usually runs over four months on Saturday afternoon starting in January. As well as Feb. 19, euchre is scheduled for March 19 and April 9.
The series features $800 in prizes and a chance for one team to win the Ross Craig Memorial Trophy for the highest combined score from the series. The series, which often sees more than 136 euchre players come out to play, is an important fundraiser for the CAS.
The lockdown is expected to lift before the end of January, and organizers are still planning on hosting the remaining dates, but will continue to monitor the situation.