Dunrobin's Convery identified as Calabogie storm victim
By Jake Davies - West Carleton Online
DUNROBIN – One of the 11 victims who perished as a result of last week's (May 21) storm was Dunrobin resident Chad Convery.
On Wednesday (May 25) the Ontario Provincial Police (OPP) identified the victim of a death related to the storm in Calabogie. Dunrobin resident Chad Convery was killed in Calabogie Saturday, May 21 when he was crushed by a tree at his sister-in-law's house on Calabogie Road around 3:30 p.m.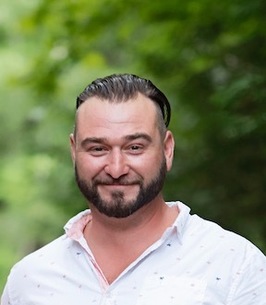 His family provided immediate first aid at the scene until emergency responders arrived. Convery was pronounced deceased upon arrival at the hospital.
Convery, 44, and his wife Rhonda are the parents of two, Jovie, 5, and Brynn, 8, both who attend Stonecrest Elementary School. Convery was a heaavy equipment operator for Tomlinson Construction.
"Chad lived everyday of his 44 years," his wife Rhonda wrote in Convery's obituary. "He never left an interaction without telling the people in his life, how much they meant to him, and how much he loved them. If you were with him in person, you better believe there was a hug involved, and countless goodbyes as he followed you out, and down the driveway."
A celebration of life will e held at Stanley's Olde Maple Lane Farm, 2452 York's Corners Rd. Edwards, ON on Wednesday, June 15 between 3 and 7 p.m.
To read Chad Convery's obituary, click here.
Convery's niece Leighanna Convery started a GoFundMe page to raise money for the two children's future education. Since launching the page yesterday (May 27), the fundraiser has raised more than $9,315 spread across 79 donations.
You can find a link to the fundraising page here.
"Chad's presence lit up so many peoples lives," Keighanna said. "He was such a funny, kind, caring person. We all will carry him close to our hearts forever."