Dunrobin firefighters' breakfast huge, wet
By Jake Davies - West Carleton Online
DUNROBIN – A little rain didn't hurt anyone, as Dunrobin's volunteer firefighters fed an estimated 700 people during the return of their annual pancake breakfast Sunday (Jan. 12) morning.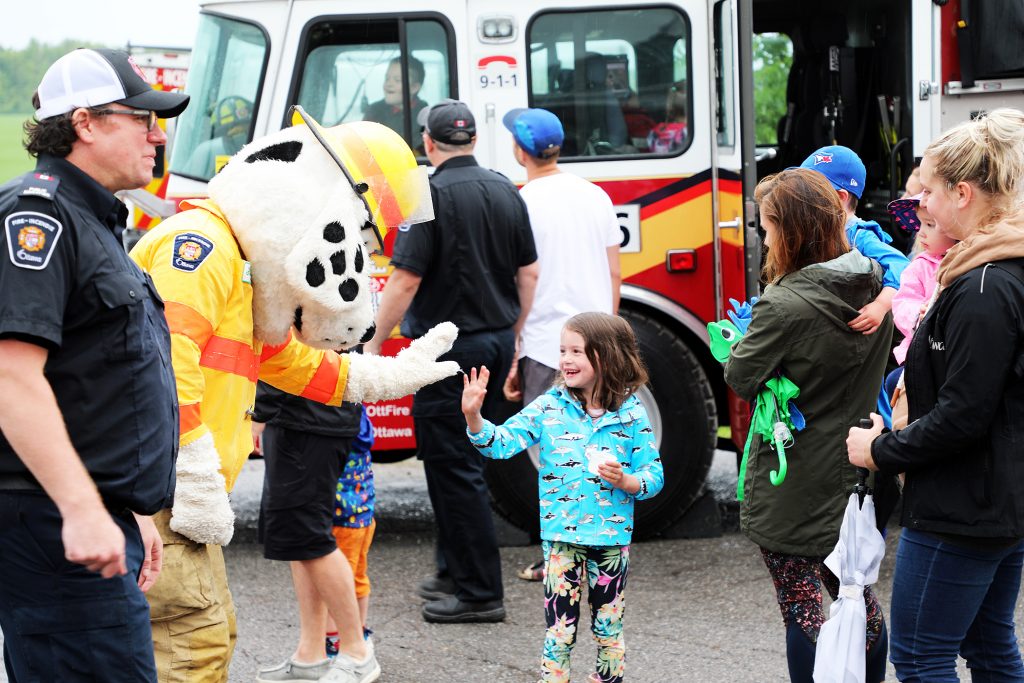 The 30th annual Dunrobin Station 66 Firefighters' Pancake Breakfast made its return last Sunday after a two-year absence due to the COVID-19 pandemic. It was well received.
While the rain came down in buckets, in didn't deter a huge crowd from returning to Ottawa Fire Services (OFS) Station 66 in Dunrobin for the return of the fire hall's annual pancake breakfast.
Retired OFS Chief, Chris Burke says the crew served 500 breakfasts of pancakes, bacon and sausage by 10 a.m. and expected an estimated 700 people will have dropped by for a free meal by the time the morning would end.
After three years away, the firefighters still knew how to cook a mean morning meal. If they had forgot, they brought in a specialist, just in case.
"That's why we brought Eli (Coun. El-Chantiry)," Burke joked to West Carleton Online from the rainy fire station.
The 25 volunteer firefighters who work out of Station 66 were all hands on deck in the weeks leading up to the return of the breakfast, but even they were surprised by the turnout on such a rainy day. Burke says, while the community has been starving for an opportunity to return to the time before COVID-19, there was one key factor that brought the hungry bellies.
"Number one, it's free," he said. "We didn't charge anyone this year. We got a lot of donations from the community. In the past, I think people would have stayed home when they saw the rain. Now, people are happy to get out of the house after two years of COVID-19. Overall, we're really pleased."
The firefighters received a lot of corporate donations for draw prizes and the food, but the community who came to enjoy a free breakfast, a tour of the hall and the firefighters' equipment as well as a few demonstrations, also opened their wallets, donating hundreds of dollars to buy tickets for draw prizes.
Burke said, not only was the public excited to come back to breakfast, the firefighters were also excited to bring it back.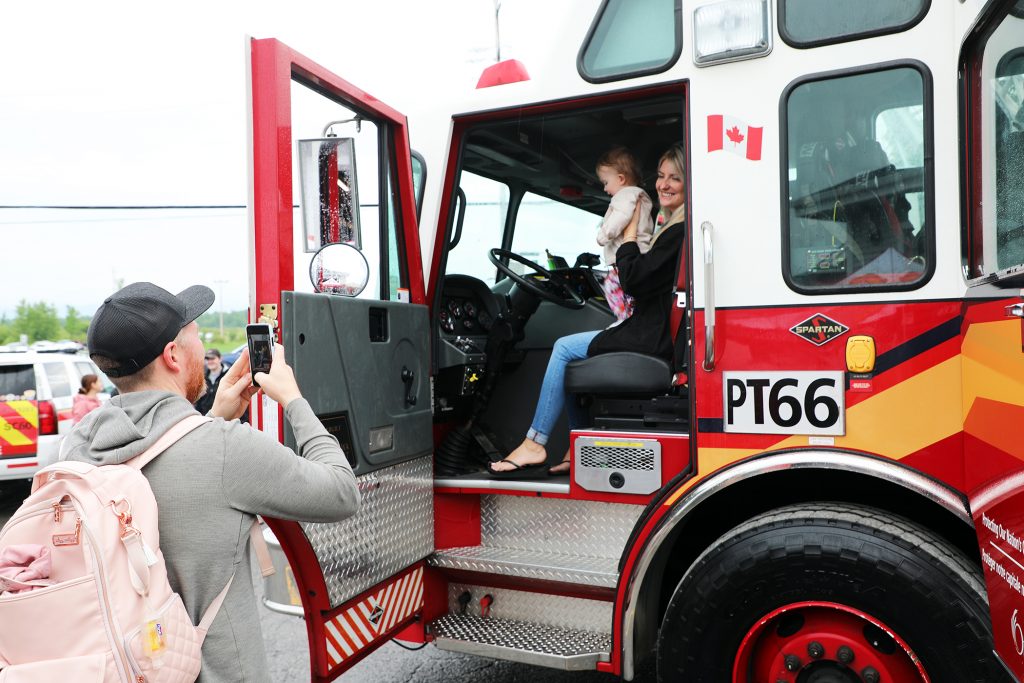 "We have 25 firefighters here and 24 came out yesterday to set up," he said.
The retired former chief and Dunrobin resident is still very hands-on, helping out with the training and recruiting of volunteer OFS firefighters.
Burke says Sunday's guests were extremely appreciative of the event's organizers.
"All of them are like 'we're so glad you're back,'" Burke said. "It's so nice to have this community event again. They've come from near and far. Some friends from Kanata and Amberview made the trek out here just to say hi."
Station 66 got lots of support from its colleagues around West Carleton as well.
OFS Stations 62 (Fitzroy Harbour), 63 (Constance Bay) and 64 (Carp) all dropped by with support and their super-cool toys to show the public.
"The kids love to see the trucks and that's what it is all about," Burke said. "It's been lots of fun and a lot of work. It took all week, shopping, finding sponsors, cleaning."
Burke says the station has changed a bit since the last time they were able to host breakfast in 2019.
There are four new recruits and now there are three women on the crew, joining some veteran volunteer firefighters.
"We've had quite a transition," Burke said. "We're always recruiting and there's always turnover."
But there is stability at the station too.
"We have 10 guys who have been here at least 15 years," Burke said. "It makes sure we have continuity for service delivery."
If you are interested in more information on becoming a volunteer firefighter, click here.