C Bay rink dedicated in Russell's honour
By Jake Davies - West Carleton Online
CONSTANCE BAY – Constance Bay's Len Russell has been a fixture of the Constance and Buckham's Bay Community Association (CBBCA) for more than 25 years.
Earlier this year, current (and many times prior) CBBCA President Len Russell told the board he was stepping down from his role and retiring from active duty.
On Saturday (May 7) afternoon, at the NorthWind Wireless Fibre Centre, the CBBCA board, the Constance Bay community, and a host of community volunteers and friends paid tribute to the tireless volunteer while renaming the outdoor ice pad after the community leader, even if they didn't quite believe his words.
"Whenever we had a tough job to do, we knew who to call, who would follow through," CBBCA vice president Janette Edwards read in a poem she wrote in honour of the guest of honour.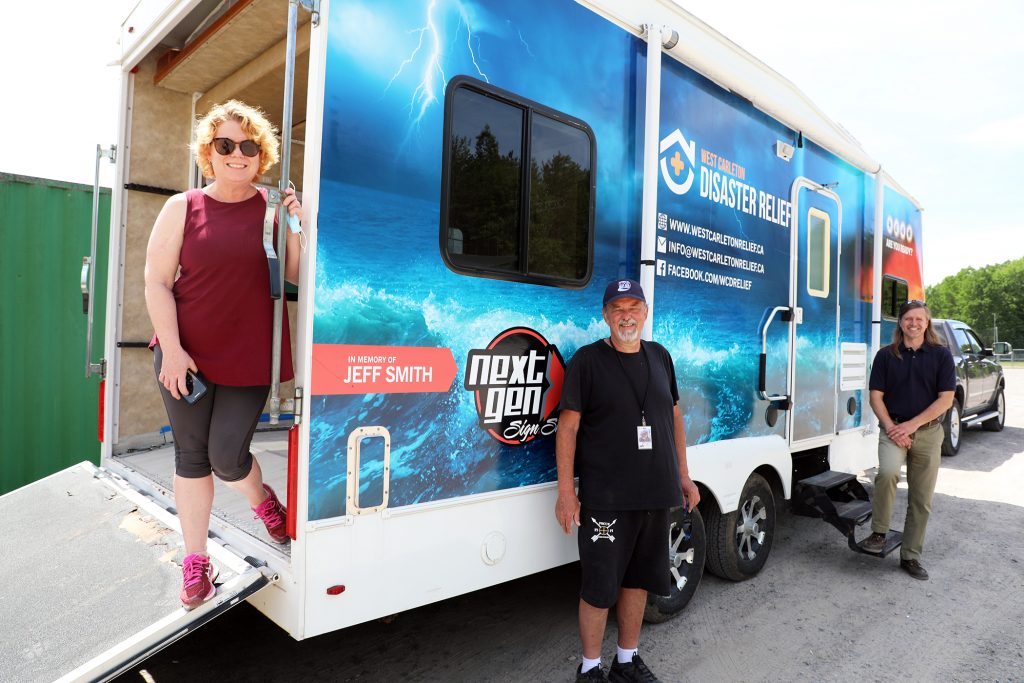 She was one of several past and present CBBCA board members and volunteers to speak to Russell and thank him personally for his devotion to Constance Bay.
"I just hope you are going to be as good a past president as you were a president," CBBCA director and Russell's wife Denise Damecour said.
After the speeches, Russell took time to speak with West Carleton Online while enjoying a glass or retirement wine.
"I had to announce I was really, really going to leave this time," Russell said, rarely using the word I in our discussion again. "Penny (Johnson) and Anita (Kamps) both joined me 22 years ago and the truth is, that's why it really worked. There's a perception in the community that I've been the president for 25 years. But that's not true, there's been about seven others over that time."
Russell came to Constance Bay in 1995, then still part of West Carleton Township. It only took a couple of years before he joined the CBBCA board.
West Carleton Online publisher Jake Davies' earliest memories of Russell date back to the early 2000s when Russell agreed to be interviewed for the West Carleton Review, while his house burned down behind him. It was an early example of the type of person Russell is, putting his community before himself in times of need.
While Saturday's event was focused on all the work Russell had done for the community in the past, Russell himself wanted to focus on the community's future.
Earlier in the day, before the Russell appreciation event, the CBBCA Nomination committee hosted a Meet, Greet and Eat event in the community centre in an effort to attract new volunteers to the organization. The event was a huge success as 10 new community members signed up to help that day.
"This has been a target year for us, the transition to a new group," Russell said. "We're almost in the first year post-COVID. It will be the first full year with our new kitchen, the first full year of our youth program that was just kicking off pre-COVID. The nice cross-section of volunteers this year, it's 50 per cent young people, young parents and 50 per cent old people. We have an under 10-years-old group we never had in Constance Bay before. The balance is key. The community is so different now. The different demographics is important. The population has exploded in Constance Bay. Every vacant spot now has a house on it."
During Russell's time with the CBBCA, he has been a leader through some of West Carleton's most extraordinary times and some of Constance Bay's biggest challenges.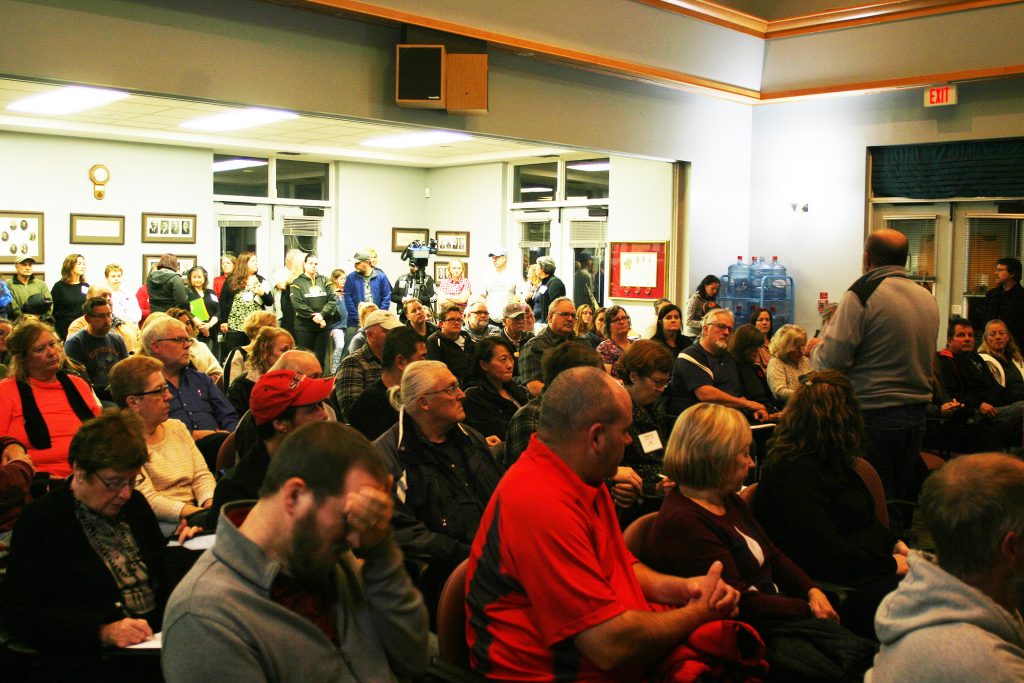 In the spring of 2017, a historic flood washed over the shores of Constance Bay. Despite living in the flood zone, Russell was quick to lead the emergency management and recovery of the devastating natural disaster. He was a key member of the fledgling community volunteer group Constance Bay Flood Relief, which was instrumental in the community's recovery.
"The key is to tell people the door is open to ideas," Russell said. "During the 2017 flood, volunteers Heather (Lucente) and Anita knew it was okay to take control. They took charge and I took the credit."
Constance Bay Flood Relief eventually morphed into something bigger with a wider scope, officially becoming the emergency response volunteer organization West Carleton Disaster Relief (WCDR). Russell would become a board member and leader of that organization, an organization the community would rely on heavily in the years to follow.
A year and a couple of months after the 2017 spring flood, a tornado would rip through West Carleton on Sept. 21, 2018 nearly wiping the village of Dunrobin off the map and devastating many more parts of West Carleton tearing a strip across the community from Antrim to the Dunrobin Shores.
WCDR led the emergency response and recovery work which took years, and once again Russell stepped up to the plate leading the charge. After back-to-back years of unprecedented disasters, the unthinkable happened again – a third natural disaster struck the community in the form of another spring flood in 2019. The 2019 spring flood "makes 2017 look like a practice run," WCDR board member Angela Bernhardt said at the time.
Indeed, this time the water was higher and stuck around much longer as many West Carleton riverside communities were under several feet of water for more than a month. In the two short years the small, volunteer-run organization WCDR existed, it was dealing with the fallout of three major natural disasters at the same time.
But Russell says there was some positives to come out of the flood as well.
"In a lot of ways, people met during the flood," Russell said. "You talk to some of the new people here, their first experience was helping during the flood. If I could handpick a community, this would be it. They came for the flood, and now they're already here for COVID. We had so many good people come here between 2017 and 2019 and now they have made Constance Bay their home and we're glad to have them."
Following those disasters and adding the last two years of the COVID-19 pandemic, Russell is optimistic about the community's future.
"I like everything about it," he said. "This is the perfect time to start a new paragraph in our story. It's time for me to get out of the way so people can get things done. One of the nice things about being past president is getting to watch it."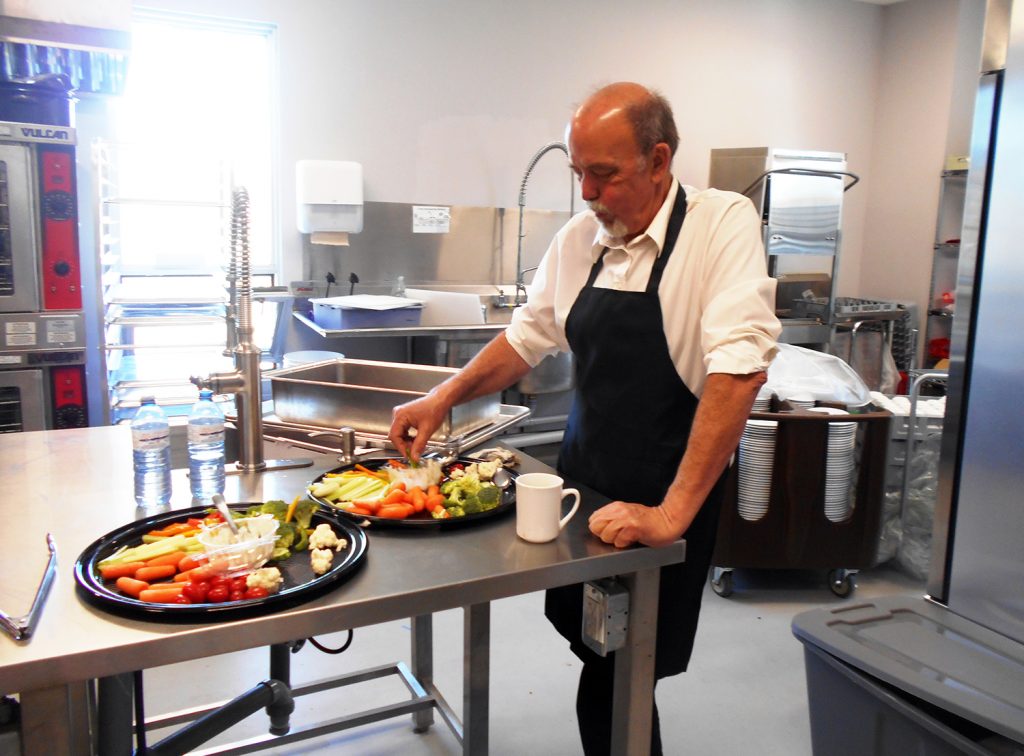 While the pandemic didn't destroy homes or ravage roads, it has had a noticeable, negative affect on the West Carleton community (and the world). For the CBBCA it has meant a loss of volunteers and a loss of community connection.
"It took a toll on the volunteer base, motivation and inspiration," Russell said. "But this has always been a great community in terms of being engaged."
Russell speaks of the amazing Constance Bay Skateway, operated by a group of community volunteers not connected with the CBBCA, as an example of that community spirit.
"There was no prodding," Russell said. "A bunch of people just did it. Those kinds of things are inspirational. No one was waiting around for the NCC to plow the skateway. They just did it, and it probably operated better without formal organization."
Russell says his new role as past president will be one of observation.
"I'm going to try to refrain from giving too many ideas from the past," he said. "We have a lot of good partners. We have the ability to engage that volunteer base. That was hard to do with COVID-19 and all the closings and re-openings. Ideas can't be wrong, so I don't have any need to push. That's the energy we are bringing to the organization now. The change will be dramatic. It will be inspiring."
Johnson, a 22-year volunteer who currently is the CBBCA's bar director, has been beside Russell this whole time.
"We joined the board at the same time," she told West Carleton Online. "Every year the annual general meeting would come up, I would phone Len and say I'll go if you go. And we did that for 22 years. You don't stay on a board that long if something isn't working. He just let me be me. I hate meetings. It's been just wonderful seeing how much has been done over that 22 years."
As for the event in his honour, Russell is unsure how to react.
"I don't know, I appreciate it," he said. "It's not about personal recognition. I get that when I come around and see the kids playing and people using the kitchen and the gym. In this room tonight, there are a lot of people who have done a lot. When you work in a place like this, you get to meet the most spectacular people who are doing all the right things."
And even though Russell promised he was "really, really going to leave this time," the following day (May 9) Russell was found, helping out, serving guest at the CBBCA Mother's Day Luncheon.