C Bay pickleball back bigger than ever
By Jake Davies - West Carleton Online
CONSTANCE BAY – The Constance Bay Pickleball Club kicked off another season at the end of April, and the club is bigger in every way.
The club, entering its fifth year, is running four days a week, has added a sixth court to their newly renamed Len Russell Rink playing surface, and is opening up membership to those outside the Constance and Buckham's Bay Community Association (CBBCA) catchment area.
Pickleball has for the last several years, been the fastest growing sport in North America. And that seems to be the case in Constance Bay as well. It is described as playing table tennis, if you were standing on the table.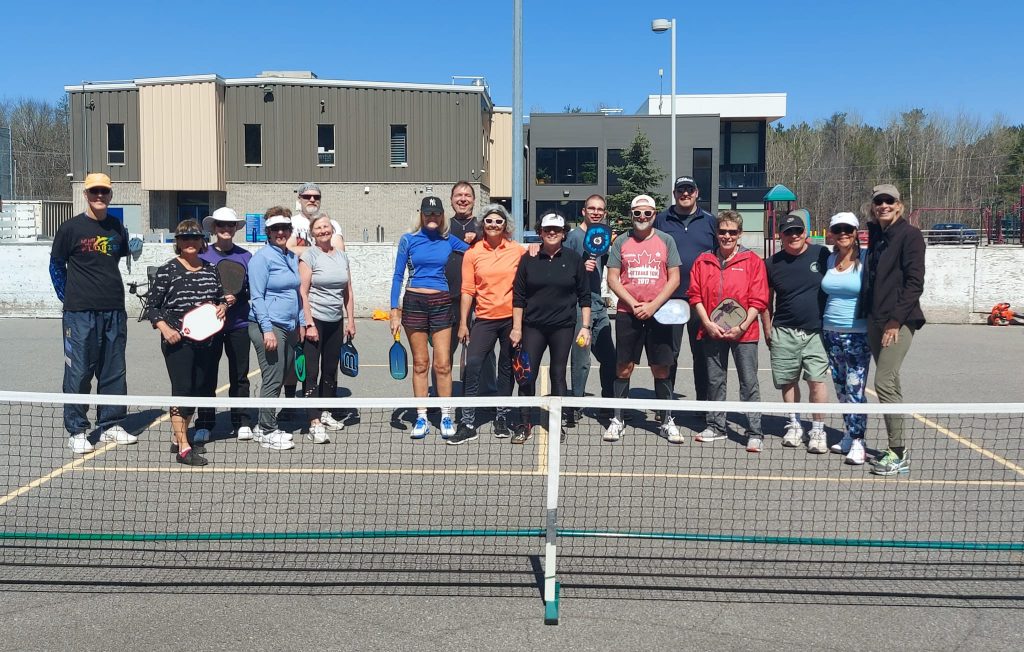 The club is relaxed but organized and hosts pickleball Mondays and Thursdays starting at 6 p.m. and Wednesdays and Saturdays starting at 10:30 a.m.
While the last two COVID-affected seasons created some challenges, it's all systems go in 2022. West Carleton Online dropped by Len Russell Rink Wednesday (May 11) and joined about 20 pickleball players for a couple of games and a chat with volunteer organizers Suzanne and Bill Monnon.
Suzanne was nursing a shoulder injury and despite the protests, could not be convinced not to get a couple of games in with her husband. Not only will this season be bigger, it's going to be longer, thanks to an early, trouble-free spring in the Bay.
"Yeah, we started April I'll say the third week in April, which is great because we didn't have to deal with floods and other things to delay us, as in the past and COVID of course, so this is the earliest we've ever started," Suzanne told West Carleton Online.
And the club even pitched in to do some spring cleaning, tidying up the courts, and the surrounding yard on Saturday, May 7 before hitting the courts.
With more courts the club can handle more players.
"We now have six courts, no longer five, we're just painted another one this year and we have six nets," Suzanne said. "I think we have something like 20 here today (Wednesday) that's really great. They're quite busy here, which is really great. People can get all their matches in with all kinds of different levels and it's a lot of fun. All are welcome at any time that we play."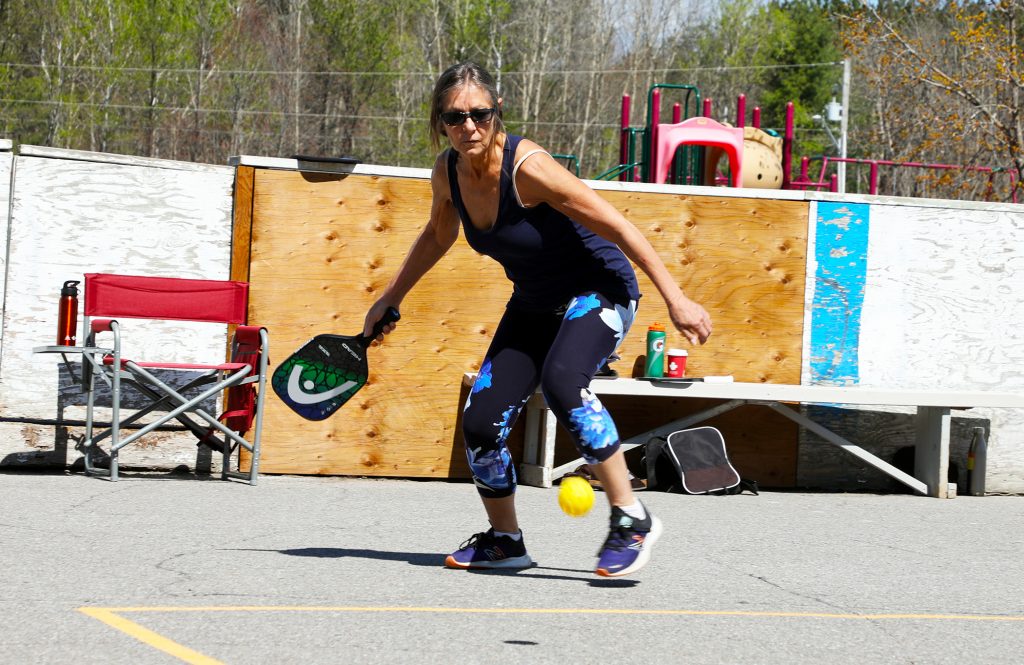 This year, the Constance Bay Pickleball Club is accepting new members from all of West Carleton.
"So, we are going to open it up to people outside of Constance Bay and already there is a link on the CBBCA website under pickleball where people can sign up for $75 for the whole season," Suzanne said.
For those looking to drop in from time to time, there is a drop-in fee of $3 for non-CBBCA members and $2 for members.
For more information, or to get in touch with the community, visit the Constance Bay Pickleball Club Facebook page here,, which is also a good place to stay up to date on last minute schedule changes (the page is private, so you will have to request to join first.