West Carleton Online celebrates Year One
By Jake Davies - West Carleton Online
WEST CARLETON – When you spend some days fretting about making it to tomorrow, your first anniversary can kind of sneak up on you.
And that is exactly what happened to West Carleton Online yesterday (July 3). Like we do with everything at West Carleton Online, we are going to celebrate one year in business by using our words.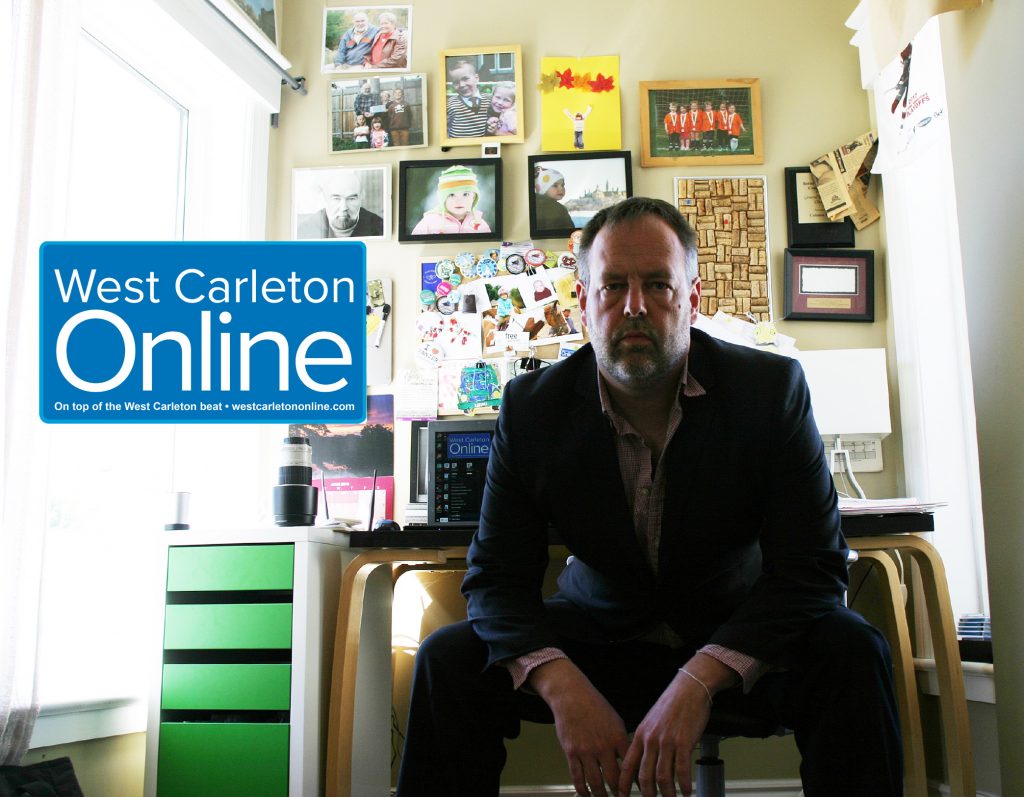 It's been amazing, unbelievable, frightening, rewarding and, as we parents like to say, character building. We started with no cash (some things never change), no loans and no security but a whole lot of support from several people who put their desire for community news, and their faith, in our hands.
A handful of volunteers shared their time, experience and networks, including Walter Veenstra, Ken Holmes, Andy Rapoch and Judi Varga-Toth, and provided me with an audience, some focus group thoughts and suggestions and gave me the encouragement for an idea that felt just crazy enough to work.
Then, unbelievably, around 100 community residents and leaders purchased advance subscriptions, with only a vague description of what West Carleton Online could be. We were able to build our medium that would provide us with the ability to provide our community with daily, breaking news and information delivered wherever our users happen to be and whenever they want it.
On July 3, 2018 we launched. West Carleton Online was the first daily publishing, subscriber-owned media outlet in West Carleton history. We are the first online media dedicated to West Carleton and we are proudly, locally owned and operated. We are environmentally friendly. We provide more local news than any other media service in West Carleton ever has (or will) and we have provided a legitimate voice for the West Carleton community heard around the city and even across the country.
While we focused on a hi-tech, new-to-the-community, delivery model, at the same time we adhered to long-standing community journalism traditions. Publisher Jake Davies has 20 years' experience writing stories and taking photographs in the Ottawa Valley. That experience guides West Carleton Online's coverage. Municipal and local politics, local breaking news, community member profiles, human interest, school graduations, youth sports, local business profiles, agriculture, development, weather and environment, local opinion (but never ours), local obituaries – we provide all of that, always focused on the West Carleton angle.
And in our first year of operation, I have already covered some of the biggest stories of my journalism career. In only one year West Carleton Online has already covered a tornado and its ongoing fallout, historic flooding and its ongoing fallout, a provincial election and a municipal election, numerous development stories, AGMs and open houses, fires, crime and more. In fact, West Carleton Online published 1,494 stories in its very first year. We only started tracking our content statistics on July 30, but since that time we have had 165,158 pageviews (as of July 3) at an average of 485 a day. We feel loved.
Because the Internet loves lists, here are our Top 10 most viewed stories in Year One:
All these stories were exclusive to West Carleton Online. Many of our stories are. We will put our coverage of this spring's flooding, last fall's tornado, the municipal election and any of our coverage of West Carleton news against any other media outlet – we proudly feel no one does it better.
Every single story we work on teaches us something new about our community, and we are grateful to have that opportunity. We thank our hundreds of subscribers and our advertising partners (especially the Carp Commons Retirement Village, John Roberts, KOTT Landscaping Products, NorthWind Wireless and the Constance Bay Pharmacy) for making this first year possible.
But we have a long way to go before we realize our goal of viability, and then growth. Our first year of growth did not quite meet our goals, so we continue to work hard every day to be West Carleton's Number One source for news and information. We hope all of you who 'Like' our stories on Facebook and Twitter, and even those who comment on their frustration with our Paywall, will come on board and support the most innovative, immediate and comprehensive source for news, information and opinion on all things West Carleton available.
By taking ownership of your media service you are taking advantage of the opportunity to shape our coverage. Together, we can grow in to a powerful voice representing the West Carleton community. Please consider supporting West Carleton Online today by either renewing your subscription in 2019 or by subscribing to West Carleton's most comprehensive source for news available.