March Road plan proposes 1,681 new units
By Jake Davies - West Carleton Online
MARCH ROAD – A major development involving almost 1,700 residential units at the eastern edge of West Carleton is the subject of a public meeting in Kanata, April 3.
Two developers will be sharing information on two separate, proposed developments fronting March Road at civic addresses 1075, 1053, 1145 and across the road at 936 March Rd. which will bring a total of 1,681 residential units to the area. Those units will include 750 single, detached homes, 715 town homes and 216 multi-unit residential dwellings.
The development on the west side of March Road will also include blocks for a future park and ride, fire station, school, park, stormwater management pond and environmental protection areas. The east side development will also include two parks, a school block, a woodlot and a stormwater management pond.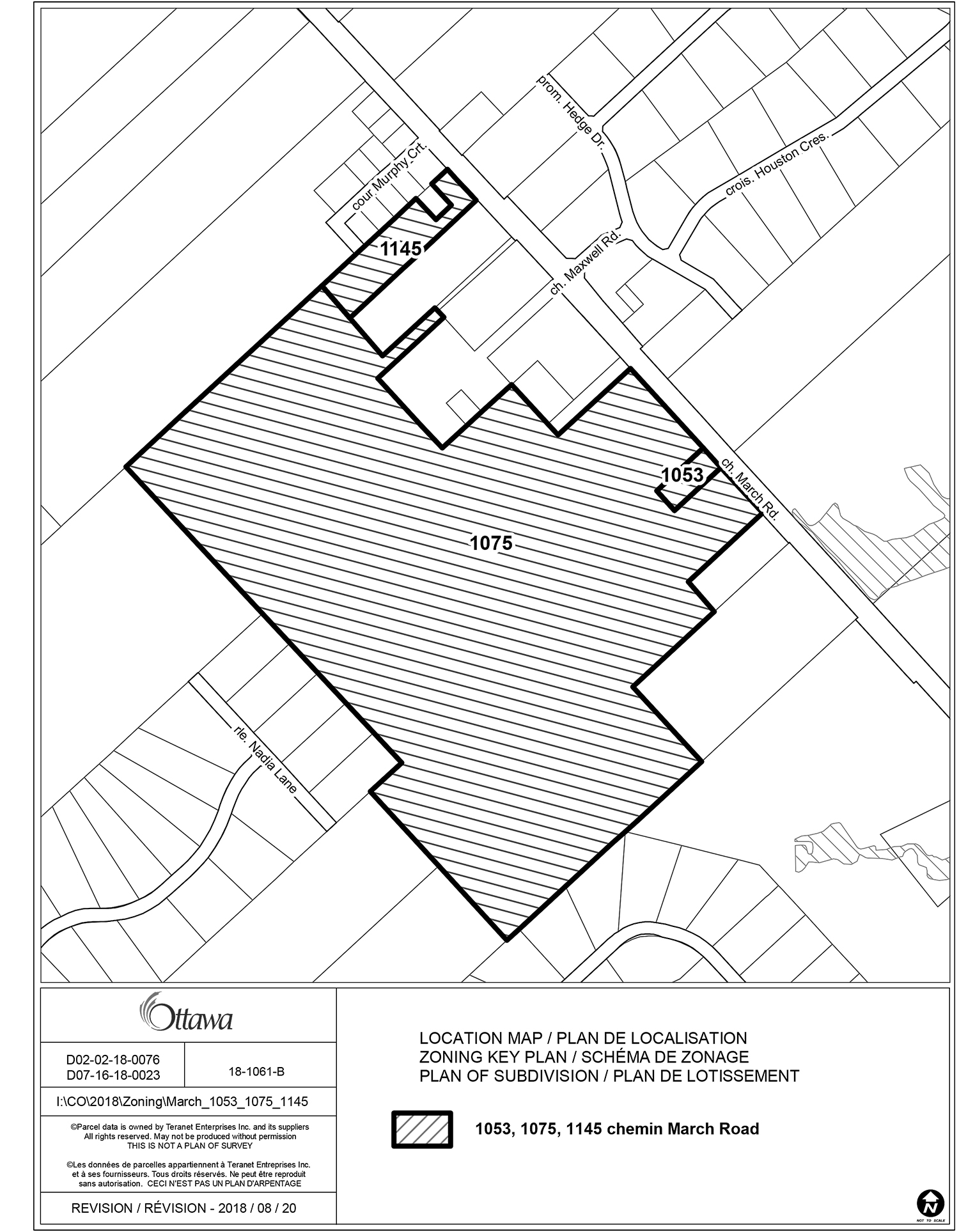 The City of Ottawa is hosting the public meeting at the Richcraft Recreation Complex, 4101 Innovation Drive.
Houston Crescent resident Francine Barbe is concerned adding such a large development to the area will adversely affect her and her neighbours' property's value as well as their cherished standard of living.
"Aside from losing our joy of living, privacy and tranquility combined with the surrounding nature and its wildlife, our concerns now reside in protecting our million-dollar property with very little reassurance from the city on what the impact might be," Barbe told West Carleton Online last week. "With the known delay with upgrading the current infrastructure, none of this seems to be important to either the city or the developers with the only objective of profit and revenue in mind."
Barbe says the community has several concerns with the proposal.
"I am sure none of our concerns are new, but the majority of our community has several," Barbe said.
Those concerns include environmental, infrastructure/road congestion, storm-water and blasting from construction.
"To summarize, environmental issues, roadway traffic, noise disturbance and protecting and preserving our land are the major issues for all residents living on the border of these developments," Barbe said. "These concerns have been voiced time and again but remains outside the scope of their objectives – maximizing profit and tax revenue. As negative as this sound, we are actually not against the growth of our community. However, we feel any development could have included better consideration in protecting our environment and provide reassurance to existing residents."
For more information on the meeting, click here.