Publisher's picks: 2021 favourites
By Jake Davies - West Carleton Online
Last Friday, West Carleton Online, under the guise of the publisher's, ahem, monthly column, published the Top 10 most read stories of 2021.
After doing the math, those 10 stories only represent roughly 0.5 per cent of all the stories West Carleton Online published in 2021. That's a pretty small sample of what we here think, has been a pretty great year for coverage of our community.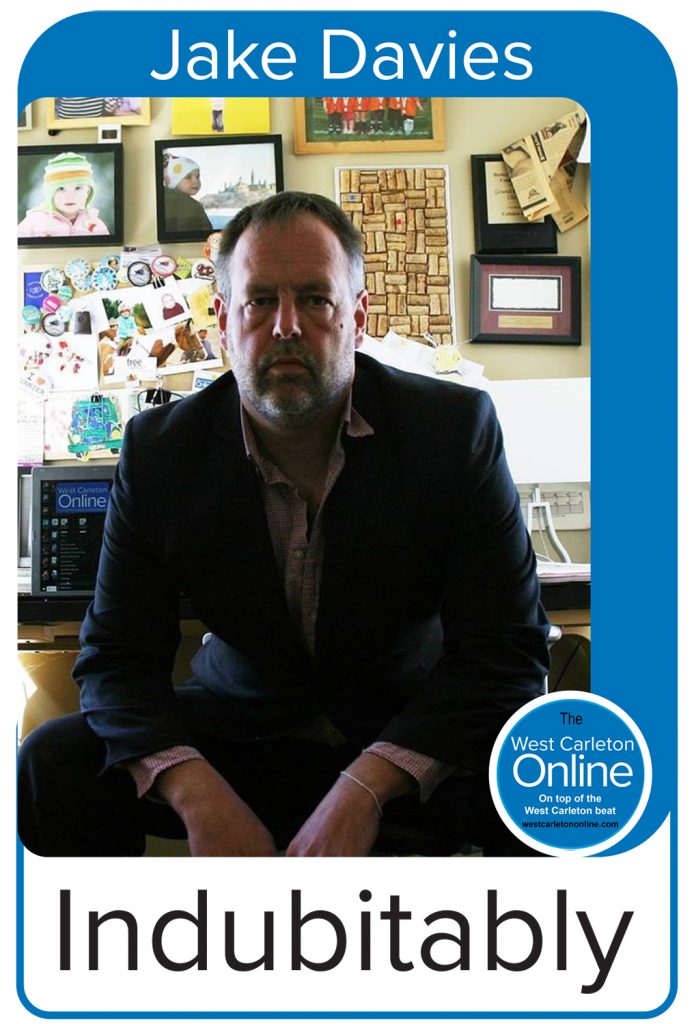 We feel there are great stories being published every week. Some of them are real winners but fall through the cracks anyway. Sometimes these stories don't rack up the pageviews because they are available to our subscribers only.
Sometimes a great story gets buried by a busy news week, there's no denying some weeks produce better news than others. Or maybe a bad headline hides a great tale. Our headline stories featured in our rotating front page photos, have very limited headline space, five or six words max, and our publisher absolutely refuses to write a headline that doesn't fit that space.
Maybe you just don't like the same stories I do.
Whatever the reason, West Carleton Online publisher Jake Davies shares 10 of his favourite stories from 2021 (which did not make the 'most read' list).
Also included in the story is West Carleton Online's annual Faces poster (click above, or scroll to the bottom), featuring 49 of our favourite photos featuring many of the faces we have met over the last year – many new, many old, several masked, but all with smiles. See how many your recognize and tell us your favourites stories from the last year in the comments below, we'd love to hear from you.
Davies' 10 favourites
McCrimmon: 'Hardest decision ever' (published Aug. 9, 2021): Retired military member Karen McCrimmon did something in West Carleton few other politicians of her party have over the decades – convinced West Carleton residents to vote Liberal. West Carleton Online was the first media outlet to report the Constance Bay resident would not seek re-election in last fall's federal election and we were the only one to interview the two-term Kanata-Carleton MP following her announcement. As usual, she was open and honest with us as she always was the four years West Carleton Online covered the politician.
River skate trail a treat for C Bay (published Jan. 11, 2021): A roughly 2.5-kilometre skateway along the shore of the Ottawa River in Constance Bay that grew out of boredom and a desire to enjoy the riverside community in a new way. Volunteers plowed, flooded and maintained the skate trail for weeks, and it was a hit for the community in a time when a lockdown prevented people from doing little else. We covered the skateway several times last winter, but the first story is below.
Gourmet mushroom farming in Kinburn (published Jan. 26, 2021): Just a really neat story about a farming activity we'll bet most West Carleton residents didn't know was happening in Kinburn. John Bakker is growing gourmet mushrooms, in plastic bags, inside the Kinburn Business Park, using equipment he made himself.
Corkery's Mulligan re-learning to walk (published Sept. 17, 2021): Linda Mulligan became a double-amputee at 57-years-old after contracting a blood infection in 2018. Mulligan's positivity through such an incredible challenge is infectious. 'It's all coming around. It just takes time and patience. There was no way in hell I was going to let depression win. How bad do you want it and how much work are you prepared to do? Because it's not easy, but it is worth it.'
Dunrobin on the catwalk (published Aug. 11, 2021): As the pandemic cruised through its first year, the effect of isolation was taking its toll. The Dunrobin Community Association's popular programming for neurodivergent youth and young adults had shut down. Participants had gone a long time without seeing their friends. So, last summer, volunteer organizers hosted a fashion show outdoors with program participants working as the stars of the show. It was an incredible event.
Carp's Sarai unveils carbon capture plan (published July 16, 2021): West Carleton Secondary School graduate and Carp resident Devinder Sarai has a plan to save the world from itself. Devinder has a research project that hopes to use sea water to capture carbon and help the planet deal with climate change. As is still the power of community journalism, West Carleton Online was the first to profile this amazing young man, and then the rest of the world caught up with stories appearing in The Ottawa Citizen, Capital Currents, The Carbonic and on CBC radio.
Patios popular in WC Friday (published June 14, 2021): Spring sprung last year under the umbrella of COVID-19 and the community was itching to socialize after last winter's second provincially mandated lockdown. On June 11, patios across the city were allowed to open to the public and West Carleton Online took the tour of local establishments finally being able to host patrons on their own property. We love these kind stories. Not COVID-19 stories, but stories where we go out in the community, talk to multiple residents on the scene, and get their take on current events. Talking to politicians, organizations and newsmakers is easy. There's usually someone you can email or a website you can visit. It's harder to find community members who want to give their opinion on the record and a reporter has to beat feet if they want to. One thing about COVID-19 – in 20 years in the media business, I have never done as many (if any) patio stories as I have the last couple years, and we'll have a brand new one from The Cheshire Cat Pub later this week after the pub enjoyed a busy patio weekend despite the coldest day of winter so far.
PPC surge felt in Carp Sept. 15 (published Sept. 16, 2021): West Carleton Online always tries to do something different during election coverage. During the 2019 election we profiled Dr. Jennifer Purdy on election night, as the candidate and her team mounted a challenge with a budget more than $90,000 less than the Conservatives and Liberals in a riding that is not a big fan of the Green Party. This year West Carleton Online attended a People's Party of Canada (PPC) campaign event. Last fall's election was a weird thing, trapped in the mire of the ongoing COVID-19 pandemic, which made it challenging to cover. The PPC was painted as the anti-mask, conspiracy-theory-loving political party filled with 'bad guys and bullies.' Kanata-Carleton PPC candidate Scott Miller is an intelligent and engaging person who volunteers his time teaching guitar with the Dunrobin Community Centre's special needs program and was also a volunteer scout leader. The PPC event at Aquatopia on Sept. 16 was the largest, most election-like campaign event I covered last fall. Also unusual, it was hosted by a private event-hosting business owner who was not afraid to publicly share his political allegiance in a time when being pro-PPC was bad for business. What was even more interesting is the people attending were just like the people attending the campaign events hosted by the other parties. One other thing they had in common with other voters – they were scared of the future too.
Stonecrest wakes up to 'cowtastrophy' (published Nov. 5, 2021): Stonecrest Elementary School staff arrive at school Nov. 2 morning only to find a small herd of cows in the schoolyard. A West Carleton story for sure. It covered all the bases for stories we love: fun, surprising, poop jokes and teachers combined with farmers.
Wilson sings tribute to Kilmaurs road (published Sept. 7, 2021): A combination you don't always hear, farmer-musician Bill Wilson wrote and released a song based on 50 years of living on the family farm on Kilmaurs Side Road. We love hearing those personal histories from West Carleton residents, we love music and we love West Carleton's farming heritage, so this was another story that ticked all the boxes in a song about a dirt road.
Honestly, it's nearly impossible to pick just 10 favourites in a whole year of West Carleton stories. This list had no room for the return of the Carp Fair; the West Carleton Wolverines Football Club returning to play; Constance Bay's Jeanne Gauthier's incredible meals for seniors program; Jen McAndrew at Black Barn Farm; and so many others. Honestly, the list changes from day-to-day.
We hope you have enjoyed our year of coverage of the West Carleton community (and its neighbours) in this very strange year. We could not have done it without the support of our subscribers, our advertisers and our contributors. Thanks to your support, West Carleton Online is doing something I was unsure would ever be a possibility, and that is continuing to exist after four years. We do hope to grow, and to expand, and to add more voices and more writers and more news covering a community I have been a part of for almost 50 years, but we need continued and increased support to reach those goals. In the meantime, thank you for making West Carleton Online, not only the Number One source for news and information on West Carleton, but in our humble opinion, the best community journalism media outlet in all of Ottawa.