Patios popular in WC Friday
By Jake Davies - West Carleton Online
CARP – Patio season's first day was extremely popular in West Carleton Friday (June 11) as full tables and the familiar buzz of conversation could be heard from the nearby sidewalks of two popular Carp outdoor eating spots.
While no public house in West Carleton is open late enough to accommodate the 12:01 a.m. crowd, as step one of the province's three-step COVID-19 re-opening strategy officially kicked off in the first minute of June 11, those hungry to get out of their house and enjoy the patio life came out in force Friday afternoon.
For Dunrobin's Doug Tansley, his outing to the Juke Joint Soul Kitchen's patio was a COVID-appropriate anniversary.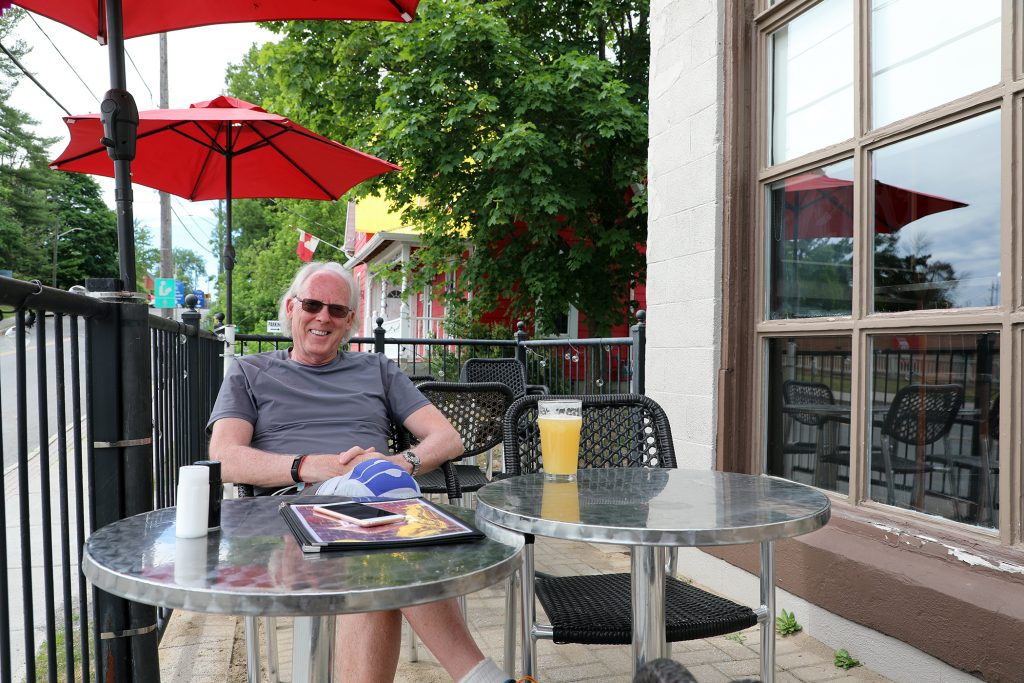 "This is where I came after the first lockdown ended," Tansley told West Carleton Online from the restaurant's Carp Road-facing patio Friday afternoon while enjoying a fine beer. "So, this is where I wanted to come when this lockdown ended and have a beer."
We too, get a sense of déjà vu. It was a calendar year ago last Friday (June 12, 2020) Ottawa patios were able to re-open from the first provincial lockdown and West Carleton Online was out there covering the action. Last Friday was the official end of the third lockdown.
More than that, it is a hopeful sign of the future.
"It feels very freeing and very normalizing and gives me a lot of hope for the future," Tansley said. "The Juke Joint is a great place, the people are nice and they support local and I like to support local too."
Juke Joint owner Corri Greenberg said lunch was steady, but they are expecting a max crowd for the dinner rush.
We're super excited to be able to open," Greenberg told West Carleton Online. "We're ready to go. We're booked for tonight. Were a little rusty, a little nervous. It's been eight months since we've been able to serve people. I think it's going to be a process."
Greenberg says the support of her customers is what has helped the restaurant survive to this day.
"The community has been really supportive," she said. "Our community is amazing. No one in our kitchen staff lost their jobs. It's amazing."
When the restaurant originally opened in 2018, take-out wasn't on the menu. But COVID-19 forced the owners to pivot like it did so many businesses in the community, and this change will stick around as the Juke Joint continues to emerge from the pandemic.
"Take-out's pretty strong and people are used to it now," Greenberg said.
Just down the road across Carp's four corners, The Ridge Rock Brewing Company was off to a busy Friday afternoon start. Each table, slightly reduced to accommodate COVID-19 regulations, was filled on the popular patio.
The Ridge Rock opened its doors at 11 a.m. this patio season for the first time it has opened that early.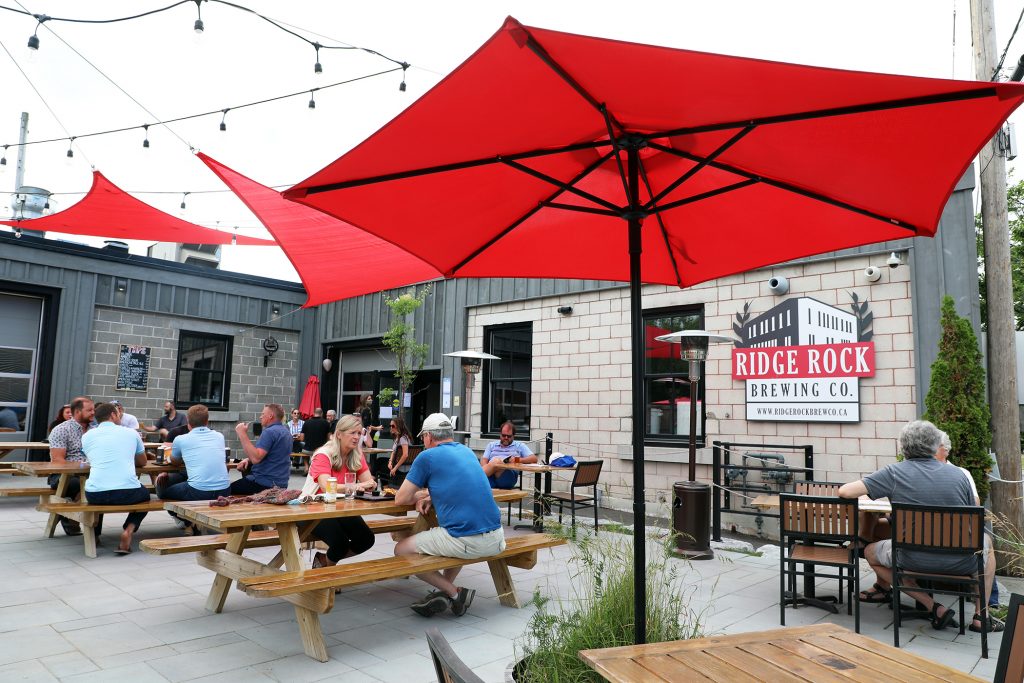 "Good, it's been a steady day and we're super-excited to have people in here today," Ridge Rock general manager Majella Defreitas told West Carleton Online. "Everyone is in a super mood. Everyone is just so excited to get back out, they're in an amazing mood, so we're all very excited."
That includes patio lovers and staff.
"Everyone is so happy to be back working together," Defreitas said. "We're one big happy family."
The patio used to open at noon, but Ridge Rock management has decided to start an hour earlier this season.
"We're dipping our toes," Defreitas said. "So far, it's been steady, but people are having a drink and leaving. Everyone's getting a turn. I'm excited about tonight. The patio will look great with the lights and the atmosphere."