Dunrobin on the catwalk
By Jake Davies - West Carleton Online
DUNROBIN – It was hot, sunny and the perfect day for an exclusive fashion show on the outdoor catwalk of the Dunrobin Community Centre with the hottest trends and the hippest people.
And it was a great opportunity for the Dunrobin Community Association (DCA) young adult programming participants to get together and socialize for the first time in a long time.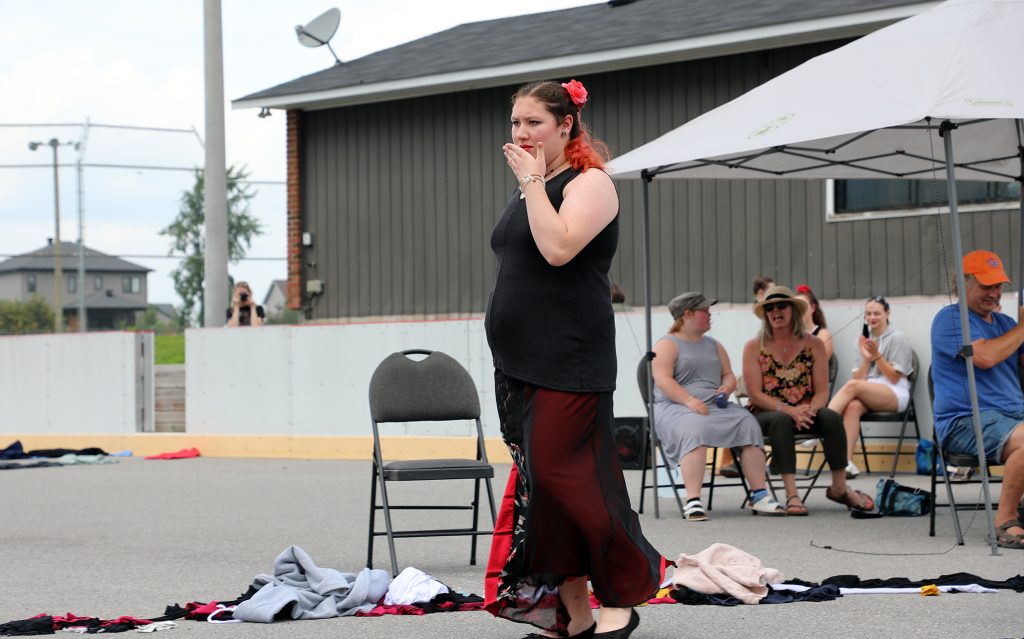 Nine members of the program, modelling hand-altered, donated clothing, and a community of support staff helped pull off a Paris-worthy, not-for-profit fashion show Saturday, Aug. 7, complete with photographers, dancers, emcees, a stylized catwalk and an enthusiastic crowd of fashionistas enjoying the show from a tented-grandstand.
The nine models each did three circuits of the winding catwalk with dance performances from the troupe Trapt between catwalks.
West Carleton Sassy Seconds' Vera Jones donated clothing for the event and the organizing committee re-designed and re-purposed the outfits. Volunteers helped the models with make-up and friends and family filled the viewing areas.
The crowd clapped, whistled and cheered for each new outfit.
"Clothes aren't going to change the world, but the women who where them will," emcee Saul Brown told the crowd, quoting stylist Anne Klein.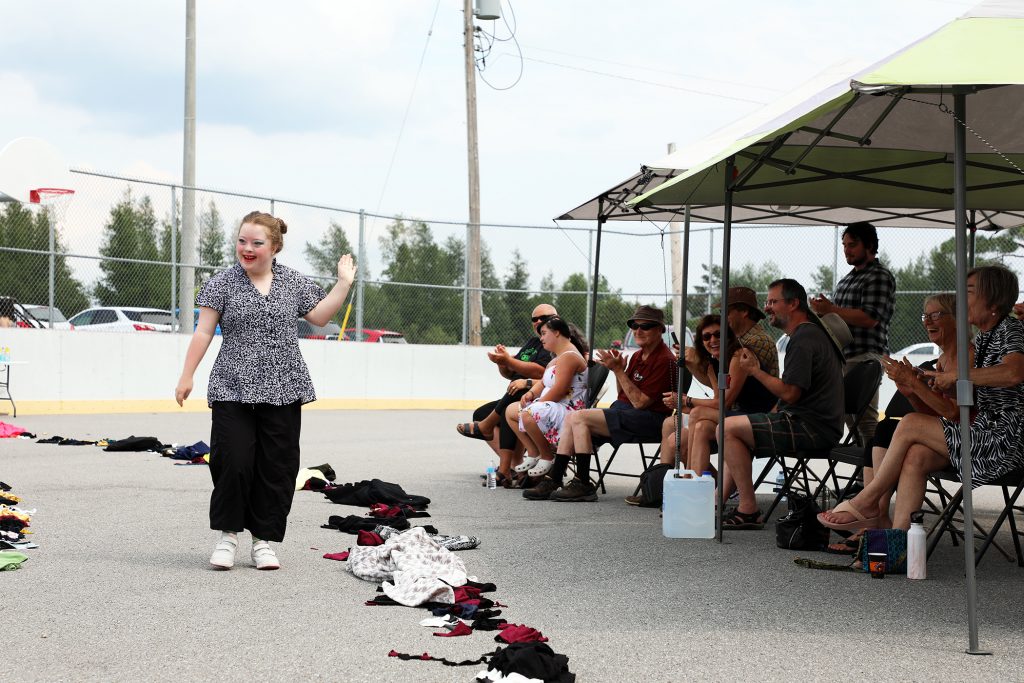 It is the second time the DCA program has held a fashion show, the last one in 2019, but this one was on a much larger scale.
"I really enjoyed it," Jones, who had a front row seat, told West Carleton Online after the show but before the after-party. "It was really nice to see the clothes recycled and the models having so much fun. I didn't really do anything. I just stood there, it was a real community effort and very nice to see this all come together."
Emcee Brown, who kept the fashion show moving with his play-by-play, words of wisdom and commentary, has been a program volunteer for a while.
"I hopped on right away," he told West Carleton Online. "It's a great chance for the participants to feel noticed and feel beautiful and feel supported and I think that's really good. It has helped them feel confident in their skin."
Model Laura Taffinder enjoyed the opportunity to wear new clothes and show them off to the 45 to 50 in attendance.
"I liked it very much," she told West Carleton Online following her catwalk.