Flood map update rushed victim says
By Jake Davies - West Carleton Online
CONSTANCE BAY – Last Wednesday (Oct. 23) City of Ottawa Council approved an updated flood plain map in the city's urban and rural areas.
The map is intended to reduce future flood risk by preventing development within the flood plain. City staff worked closely with the three conservation authorities in the region and has used the "most up-to-date information available concerning the location of the one in 100-year flood plain in the zoning by-law."
An overview of proposed amendments for each watercourse for Constance Bay and the Ottawa River in (Ward 5) include: The Mississippi Valley Conservation Authority (MVCA) has provided new flood plain mapping for most of Constance Bay, excluding that portion of Constance Bay Creek which was updated during the Phase One amendments.
Also included in the mapping are lands along the shoreline, south of Constance Bay, between 4900 Opeongo Road south to Kilmaurs Side Road. Shirley's Brook and Watt's Creek/Kizell Drain (Wards 4, 5 and 7) – The MVCA has provided new flood plain mapping for the Shirley's Brook and Watts Creek sub-watershed and the Kizell Drain tributary, which is mostly located between the 417 and March Road/Cameron Harvey Drive, northeast of Huntmar Drive to the Ottawa River.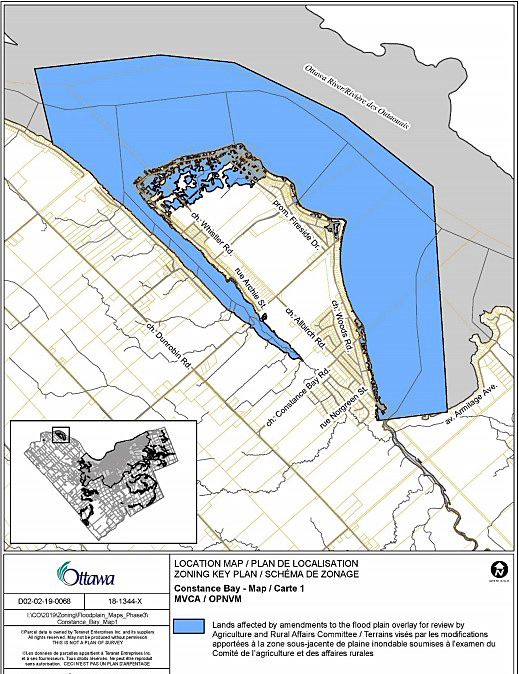 The MVCA also provided mapping to correct the flood line associated with a permit issued for the placement of fill in the vicinity of the Glen Cairn Detention facility.
The Planning committee report with all of the new maps can be found here.
The new flood mapping was approved unanimously by the 20 of 24 Ottawa Council members present at the council meeting. Coun. Eli El-Chantiry abstained from voting due to owning property in the affected area.
Constance Bay resident Gerry Blyth, whose home was affected by extreme spring flooding and sits in the area of Bayview Drive that had its power cut for several weeks due to the flooding, thinks the city jumped the gun on updated flood plain mapping.
"The effects of this vote will still be seen and felt immediately in terms of a reduction in home prices and insurance premiums," Blyth told West Carleton Online last Sunday (Oct. 27).
"I don't really have a problem with the MVCA and the city enacting rules and regulations for development and new builds within designated areas as long as they're well thought out and appropriate – and they appear to me to be just that. These entirely rational changes can only benefit us all.
My complaint is adding to the size of the flood zone before any effort whatsoever is taken to determine the cause of the floods.
"Sure, some politicians have gone off half-cocked and declared climate change, and others blame it all on the rain, and some are still continuing to blame hydro – but none of these cases, to my knowledge, have been properly investigated."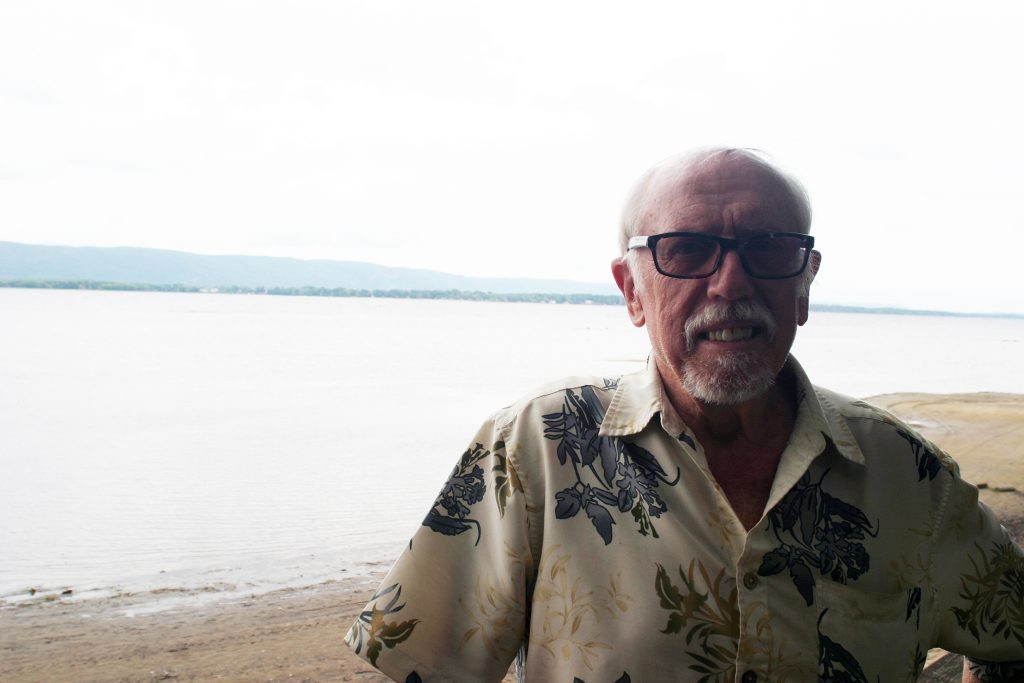 Blyth, an engineer, has spent considerable time investigating causes to last spring's flooding and the flooding in 2017. He has a firm belief the issue may lie with Ottawa River management error as well as priorities of river management placing Constance Bay and West Carleton below that of other areas around the river. You can read West Carleton Online's Sept. 5 story on Blyth's investigation here.
"There's hundreds of millions of dollars at stake, and thousand of livelihoods and retirements are on the brink of being lost," Blyth said. "Doesn't a crisis of this magnitude deserve a proper, detailed and irrefutably-unbiased investigation? Wouldn't the very first action you'd want to take be to immediately suspend all recent changes in river control until things are sorted out. Of course, this is what should be done – so why aren't we doing it?"
Blyth says all those residents adversely affected by extreme flooding need to turn up the volume.
"We need to get bloody mad and we need to raise our voice and demand the following two actions," he said.
"Suspend Plan 2014 immediately and make sure Lake Ontario and the St Lawrence River system, as well as the Ottawa River and tributaries are properly prepared for spring 2020. This needs to be done immediately or the Lake Ontario water level will be too high come springtime."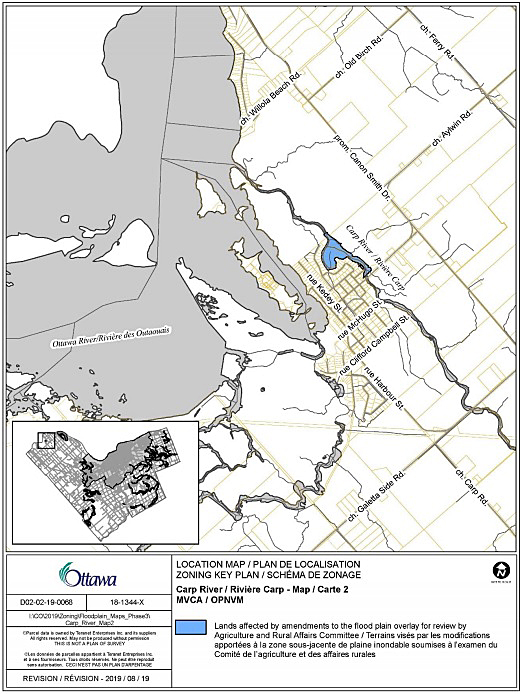 Blyth wants to make sure residents who have already spent thousands and much more recovering from last spring need to be protected from losing any more money in the short term.
"(Politicians need to) suspend any action that could possibly result from the recent city re-zoning vote," Blyth recommends.
"Tell the Insurance Board of Canada, the insurance companies' lobby group, to not allow changes to the insurance policies of all affected properties until the result of the flood investigation is published and a cause is definitively established."