Carp Cabin adapting to the times
By Jake Davies - West Carleton Online
CARP – On Nov. 21, 2019 popular boutique The Carp Cabin held a grand opening celebrating a move from the outskirts of the village right to the heart of the community.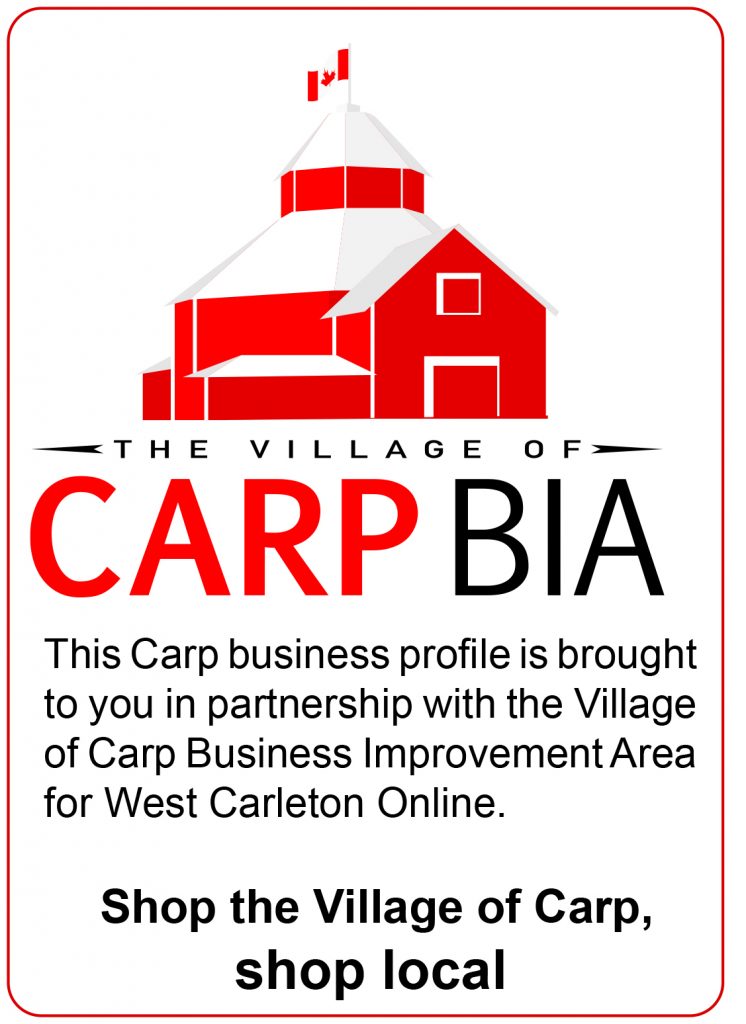 It was an opportunity for Diana Fuller's growing business to expand in a new space in the village's centre at 107 Falldown Lane, surrounded by popular destinations such as the Carp Fairgrounds, the Carp Farmers' Market, Alice's Village Café and the Carp Commons Retirement Village.
"I had been eying this place for some time," Fuller told West Carleton Online last Thursday (March 11). "I told (property owner) Greg LeBlanc let me know when it comes available. The timing just worked out."
The Carp Cabin focuses on items for the cottage, lodge, hunt camp, even the home with a large selection of antiques, collectibles and gifts as well as a unique line of paints under the brand of Farmhouse Paint. The Cabin does some consignment work as well and also focuses on the work of local artisans. The new location is just behind another of Fuller's businesses, The Hive, a multi-vendor shop with three unique businesses contained within.
"Our staff look at each other through the windows when they talk on the phone," Fuller joked.
Less than four months after the move, the Cabin joined all other businesses in a forced closure due to the arrival of COVID-19 and the start of a global pandemic and Fuller had to pivot, readjust and re-work her business plan of operating a bricks and mortar business in an age when people weren't allowed inside public places.
"It's been good," Fuller said. "Our clients have followed us over from our Donald B. Munro location. It's nice to be in the village and the community has been amazing. I think another shop was needed in the village. With the Carp Fair and the Carp Farmers' Market, we still have the village atmosphere here. I'd like to see a few more shops open up."
Fuller says Carp, at least prior to COVID-19, the village was becoming a destination place for residents of Ottawa's urban core and beyond.
"It's starting to be," she said. "The Carp Cabin is a very different type of shop. The Carp Fairgrounds brings in a lot of makers and growers. Slowly, we will build that back up."
Currently The Carp Cabin is open with reduced capacity and hours. It is also offering curb-side pick-up. Fuller has been dutifully uploading almost all the products in The Carp Cabin on to the store's website, a challenge with the large variety and ever-changing list.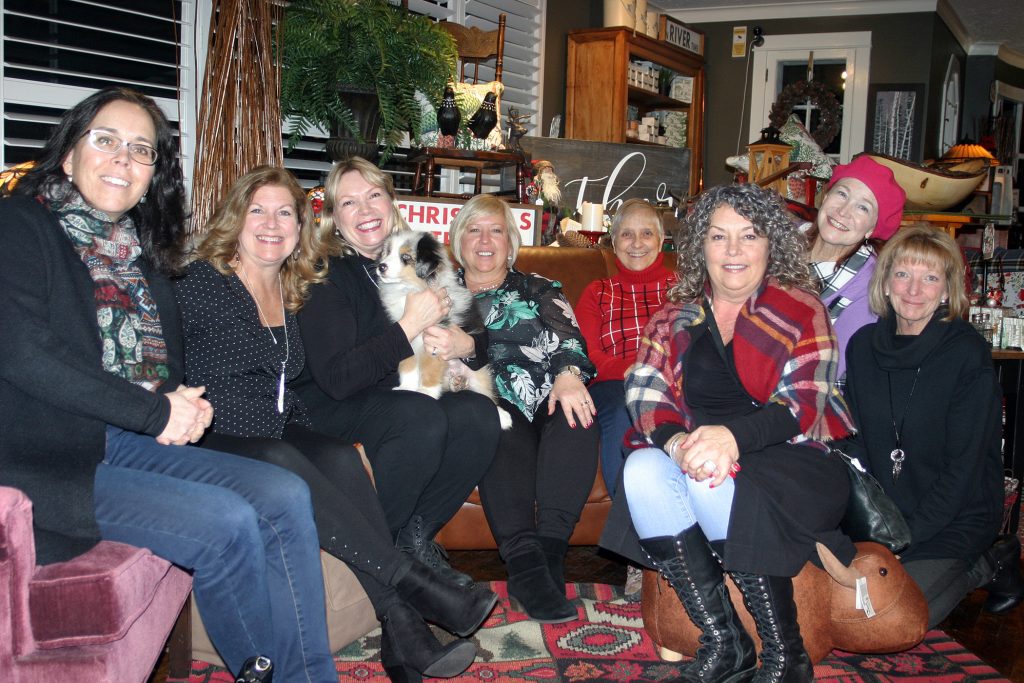 For many business owners, COVID-19 has been an incredibly busy time, adapting to regulations; installing COVID-19 safety equipment; and staying on top of ever-changing Ottawa Public Health rules. All while having to endure two lockdowns, several closures and greatly reduced revenue. For Fuller, times that by three as the Carp-based entrepreneur also owns next-door business The Hive and an auction house all under the banner of McLean and Associates.
The auction house, located in a 5,000 square foot building located at 1523 Laperriere Ave. in Ottawa, doesn't see the business it did pre-COVID-19, but that's because the business moved online.
"It's been interesting," Fuller said. "We have a very loyal following of people who come back year after year. We went from 300 people in the crowd to 300 people online and with 100 or so live, depending on OPH regulations. We built relationships with the people who come back to the auctions. For many, our weekly auctions were a day out. We miss that."
fuller says her last auction had 200,000 visits online.
Fuller is a certified personal property assessor and auctioneer with more than 30 years experience. Moving auctions online in 2015 was a big change for bidders. Mixing the online auction with the in-house auction in the age of COVID-19, could have been very bad for business. But Fuller and her team made sure the auction house's clients would be completely satisfied with the new process.
"We installed televisions in the building so those in attendance could track the online auction," Fuller said. "We were able to gain the trust of our clients because everything was very transparent. You can't see the expressions anymore (due to mask-wearing), but all of our clients have been very understanding."
Currently, The Carp Cabin is open five days a week. Fuller hopes to increase that to its pre-COVID-19 hours, but of course, that is not under her control (and with Ottawa again approaching the province's red-restrict COVID levels, who knows when that will be).
For up-to-date information on The Carp Cabin, visit its website here.
For information on The Hive, visit its website here.
For information on Fuller's auction company MacLean & Associates, visit its website here.