Small homes ideal for WC, builder says
By Jake Davies - West Carleton Online
CONSTANCE BAY – The Humble Creek Homes team says the relatively recent coach house bylaw can provide a number of diverse opportunities for West Carleton homeowners.
In October 2016, City of Ottawa council amended its bylaw to allow coach houses on residential property. Among the regulations, coach houses can only be at most, 40 per cent the size of the principal residence and there are height restrictions as well.
The city recently amended the bylaw to better benefit rural areas. Originally, the bylaw stated coach houses had to be situated on two-acre lots and would need their own septic and water permits. The city adjusted both those restrictions and coach houses can now share septic and water with the primary residence, saving builders tens of thousands of dollars.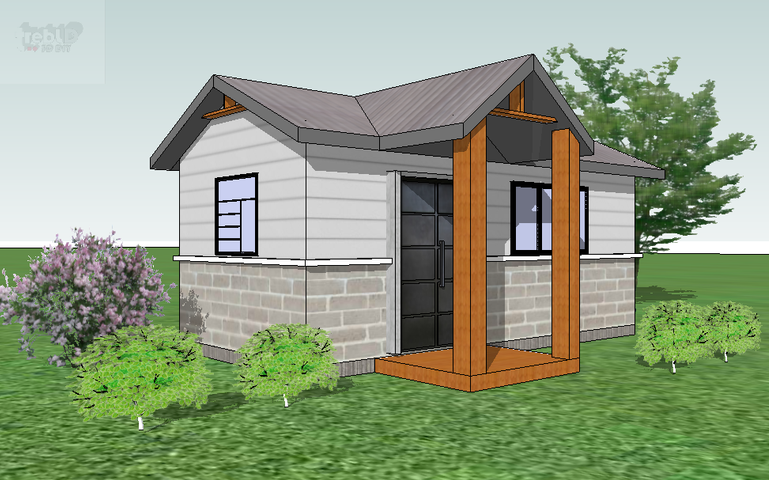 The first coach house in West Carleton was finished last summer with the residents moving in last fall.
But there hasn't been the expected rush of new permits the city was expecting and Humble Creeks Homes owner and Dunrobin resident Simon Feizo-Gas told West Carleton Online from the Lighthouse in Constance Bay Wednesday morning (March 20) he thinks residents are missing out.
"The potential is huge," the contractor said. "It really hasn't grown the way the city expected. We're going to be the experts on small space. You can use these homes for every milestone in life. Children home from school, young singles, hobby space, to seniors looking to downsize. West Carleton doesn't have a lot of rentals and the nearest hotel is the Brookstreet Hotel in Kanata. Minimalist homes, which are perfect as coach houses, really maximize the property using minimalized living spaces."
Feizo-Gas and his two partners, Dunrobin's Fady Baroud and Rockland's Patrick Lamothe are launching Humble Creek Homes to provide property owners with a well-built, customized, minimalist home.
Humble Creek Homes builds 250-square-foot minimalist homes that easily fall under all of the city's coach house regulations.
"There's a lot of misconceptions about these small homes," said Feizo-Gas who lives in a 769-square-foot home with his wife and two kids on what he calls the smallest lot in West Carleton. "We make it work. You don't bring home anything you're not going to keep. But it's really open ended. It's living with what you want to have and getting rid of all the other stuff. We're really trying to demonstrate you can have a small kitchen, small bathroom but still have full utilities and a beautiful space."
Feizo-Gas says, depending on the finish, fixtures and upgrades, the cost to build a Humble Creek home is about $65,000 to $85,000.
Humble Creek Homes plans to dispel those aforementioned misconceptions by building a transportable model home to share with the community. Today (March 22), Humble Creek Homes launched a crowdfunding campaign to fund the building of the home.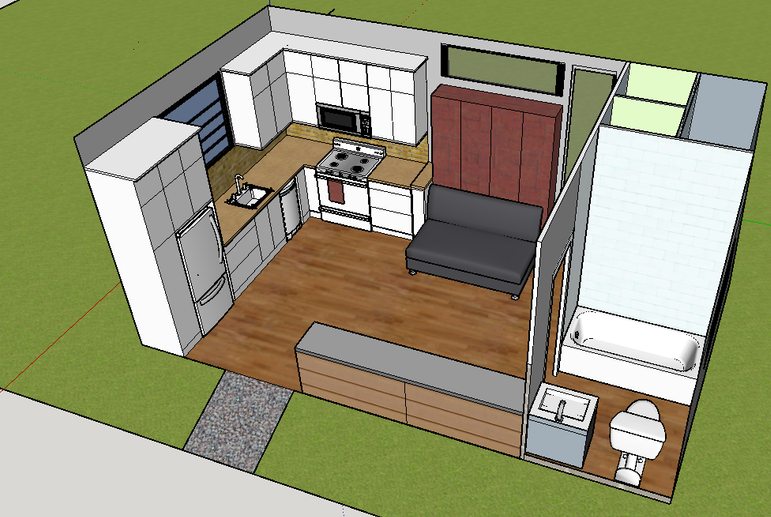 Once built, the home will go on tour, stopping at spots in rural and urban Ottawa, showing off its versatility.
"The model home will move once a month – shopping centres, trade shows, rural areas and events," Feizo-Gas said. "Wherever people are. If we're at a local event, it's easy to go take a quick look. Part of our crowdfunding will be promotion for our partners. The exterior of the model home will be used as advertising space for our partners."
Because the Humble Creek Homes team is not using a crowdfunding service, they are donating the cost of using those services to non-profit organizations.
Roughly 10 per cent will be split between West Carleton Disaster Relief and the other fiver per cent will be donated by draw, with the winner of the draw getting to choose where the funds go.
For more information on Humble Creek Homes and to learn more about their crowdfunding project, click here.