Tiny home tour Nov. 16
By Jake Davies - West Carleton Online
CARP – Take a quick tour of a tiny home Saturday, Nov. 16.
Dunrobin-based business Humble Creek Homes is debuting its tiny model home with an open house at Old Quarry Park, 3119 Carp Rd.
It's a project that kicked off last March, as local builder Humble Creek Homes work to provide a unique opportunity for landowners looking to maximize their property and take advantage of Ottawa's new coach home bylaws. We checked out the construction progress last August as well.
"My partner Patrick Lamothe and I are excited to allow Ottawa and our community to experience a tiny home at only 250 square feet," Dunrobin's Simon Feizo-Gas told West Carleton Online yesterday (Nov. 7). "We look forward to letting them know that through our models, cabins and tiny homes on wheels, we are Ottawa's tiny home builder, through this increasing North American trend."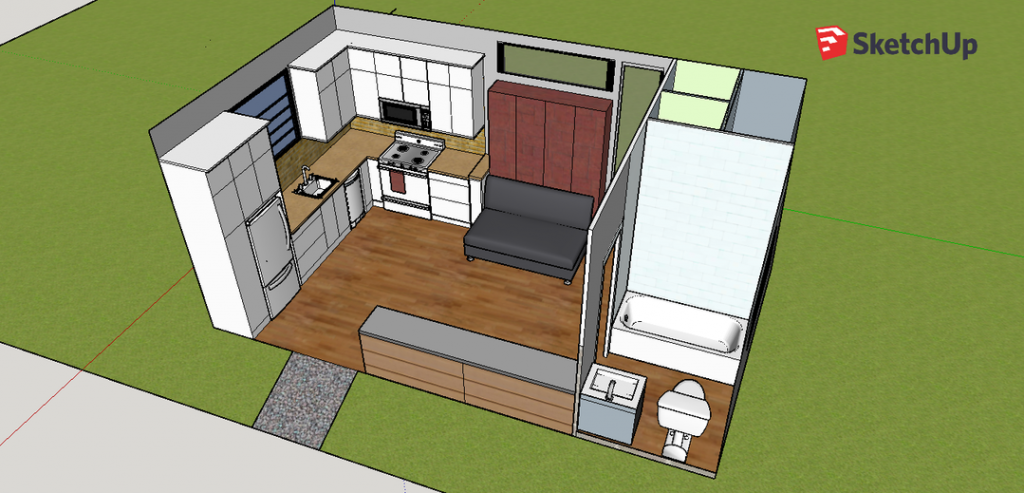 Feizo-Gas picked the spot to debut their tiny model home based on the home, and the property's potential.
"We are excited at being able to stage at such a prime location at old Quarry Park which will see future development," he said. "Finally, we look forward to chatting with all our guests and followers about to the possibilities, through our tiny homes, of keeping families close, creating income property, adding business spaces and both tackling social initiatives and assisting in disaster relief."