Scouts bring the burgers at concert finale
FITZROY HARBOUR – In true scouting fashion, the First West Carleton troop didn't let a little rain, high winds and dark clouds stop them from delivering the burgers.
The First West Carleton Scouts and Venturers looked after the barbecuing at last night's (July 26) Concerts in the Park finale – an evening threatened with a massive storm barreling in from the west.
For the last two weeks the scouts were able to host the charity barbecue for the very popular Fitzroy Provincial Park concert series to help raise funds for a very big trip. Last night was the last concert of the series featuring the very popular band Ambush.
"Were going to Holland next year for a big jamboree," Group Commissioner Aaron Ramsey told West Carleton Online.
It's a 10-day camping event held every three years in Holland for scouts and more than 3,000 of them attend.
"We thought it would be kind of fun to go overseas and see how they do scouting in Holland," Ramsey said.
But, until July 2019, the troop will be fundraising like mad.
Along with running the last two barbecues at the park the scouts will be at Sail Outdoor Superstore this weekend helping bag purchases and accepting donations. They've held scrap metal fundraisers bottle drives and "everything we can think of to raise money," Ramsey said.
They've been fundraising since last November. Scouts being scouts, the First West Carleton Scouts and Venturers sold out of burgers before the storm touched down.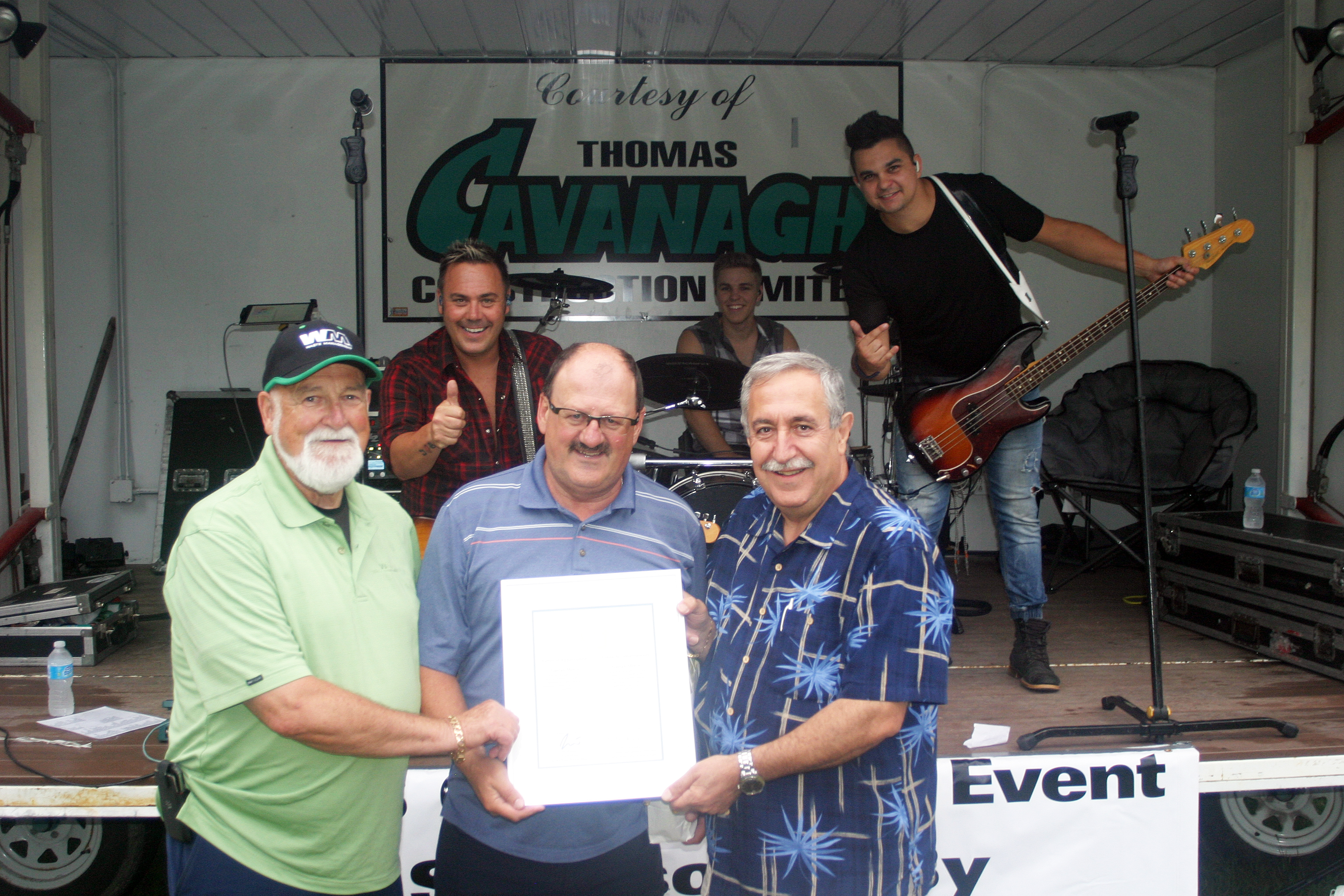 Gaeten Morin honoured at concert
City of Ottawa Portfolio Manager Gaeten Morin, who has helped organize the Concerts in the Park events for the last 17 years hosted his last show at the Ambush concert.
Morin is retiring and he was honoured by Coun. Eli El-Chantiry and Mayor Jim Watson (who ended up not making it due to threat of storms) with a plaque presentation during the show.
"It's been a good run," he told the audience. "I hope you've enjoyed the concerts because I look forward to them every year. Thank you."
Morin was honoured with a plaque commemorating his work with the city and a gift presented to him by his team.