Carp business leader's podcast picks up RBC sponsorship
By Jake Davies - West Carleton Online
CARP – A podcast featuring stories and interviews with Canada's leading women, co-hosted by one of Carp's business leaders, has picked up sponsorship from one of Canada's leading banks.
The Honest Talk is a podcast "committed to engaging in real, deeply honest conversation about the experiences, challenges, aspirations and lessons shared of women entrepreneurs, business leaders, and up-and-coming female professionals."
"We want to shed the layers of key messages and talking points, and create a forum that leaves women feeling connected, inspired and motivated in their careers and personal lives," the producers state.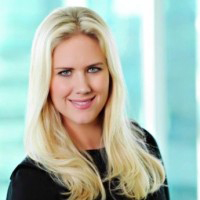 Each episode, approximately 24 minutes long, features a long-form interview with a variety of guests who are leaders in their field. Guests have included the 29th Lieutenant Governor of Ontario Elizabeth Dowdeswell; three-time Olympic and world champion Marnie McBean; and long-time CBC journalist and radio host Anna Maria Tremonti to name a few who have shared their experiences in The Honest Talk's 30-episode archive.
The guests are interviewed by co-hosts Catherine Clark and Carp's Jennifer Stewart.
Clark is a well-known broadcaster and president of Catherine Clark Communications.
Stewart is a well-known business leader in the Village of Carp. She is the president and founder of Syntax Strategic, a communications firm based in Carp. She recently launched Village Yoga and Wellness Boutique also in Carp and is the chair of the Village of Carp Business Improvement Area.
The podcast is a labour of love for the two business leaders.
"We work hard to ensure our guests represent every part of the country, and we'd like to bring on more inspirational women from the West and from the Territories," Stewart said. "In the future we look forward to bringing people together in-person once it's safe to do so."
"Nothing is left on the table," says Catherine Clark. "We've had our guests talk about personal issues, transgender transitions, infertility and other medical problems, racism, parenting and career advancement obstacles because we want to take an honest look at the opportunities and challenges these women have encountered in their personal and professional lives in order to give inspiration to other women who might be going through similar situations."
Today (June 21), RBC and The Honest Talk producers announced the new partnership.
"Today, The Honest Talk is proud to announce RBC as a sponsor of the popular bi-weekly podcast that provides a platform for women to share their stories and gain insights and inspiration from one another," the two groups released in a joint statement.
RBC believes tapping into unique perspectives, experiences, lifestyles and cultures is powerful, and has a long history of supporting working women as well as diversity and inclusion.
"Canada is home to some of the most trailblazing women who are leading and shaping important conversations and actions around topics such as parenting and women's health, social and political issues, and career advancement to entrepreneurship, corporate leadership, sporting standards and sweeping industry innovations," executive vice president, Business Financial Services at RBC Greg Grice said. "At RBC, we feel there's still a wealth of important, yet untapped stories that need to be told to educate, connect and inspire women and Canadians at large around these important topics. By sponsoring The Honest Talk, RBC is proud to play a part in uncovering and sharing the valuable experiences and diverse perspectives of more Canadian women across the country."
To find all of The Honest Talk podcasts, click here.