A Carp Christmas: The Clariti Group
By Jake Davies - West Carleton Online
The Clariti Group is a human resources consultancy group based right in Carp.
"We're a career and leadership consultancy," founding partner and longtime Carp volunteer Tara Azulay told West Carleton Online. "We provide career transition coaching, leadership coaching, team workshops, and other HR-related services like workplace investigation and restoration, and knowledge capture and transfer."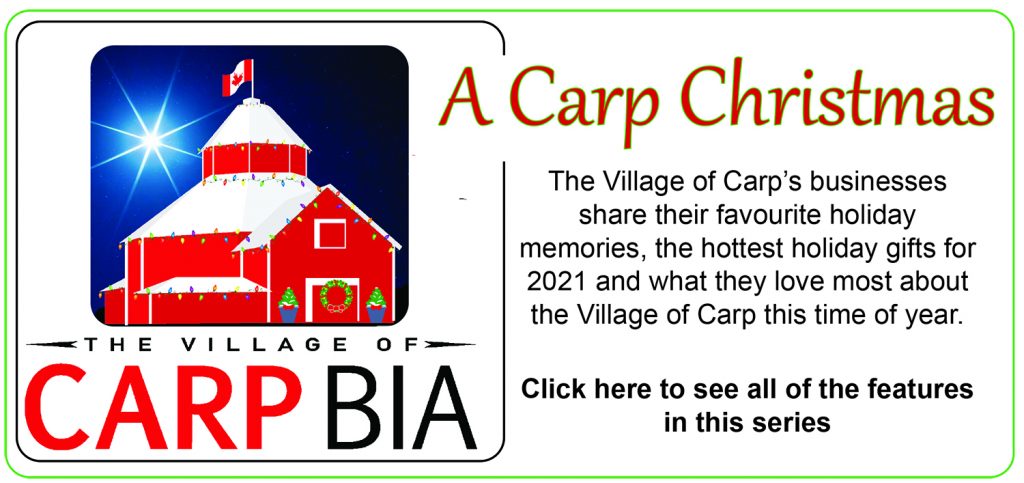 Azulay spent 17 years working with one of the nations leading recruitment and placement company's in the country, excelHR. Azulay founded the Clariti Group with partner Kevin Barwin.
"We're passionate about helping people find their 'place' in the workplace – whether that is helping them get clear on their career direction, helping them become a better leader, or supporting them through challenges like change or conflict," Azulay said.
Azulay is a volunteer board member on the Village of Carp Business Improvement Association as well as local healthcare advocacy group Carp Health Access. Azulay says one of her favourite Christmas traditions is lifted from French Canada.
"Our family gathers on Christmas Eve for tourtiere – even though we're Irish, and not French Canadian," Azulay said. "it's a tradition we've followed for as long as I can remember."
Azulay says Christmas in Carp is a beautiful time of the year.
"Carp is just so darn pretty during the holidays," she said. "I love that almost everyone in the community puts some effort into decorating for the season. The lights at night turn it into a magical little village."
Clariti Group's top holiday gift idea
While you may not think of doing your Carp Christmas shopping at an HR consultancy, this Christmas you need to think outside the box, and even Azulay has a gift idea for you.
We're gifting our clients experiences this year! From things like cooking lessons to virtual tours to tarot readings, we've curated a catalogue of choices that should offer something for everyone and break-up the monotony of being house-bound for so long.
Clariti Group Inc.