Live theatre in WC returns with fish story
By Jake Davies - West Carleton Online
CONSTANCE BAY – It's live theatre years in the making but this Sunday (Nov. 7), Constance Bay's Rural Root Theatre Company (RRTC) will finally debut its production of Norm Foster's The Great Kooshog Lake Hollis McCauly Fishing Derby.
Last night (Nov. 1) the cast and crew, under the direction of Helen and Martin Weeden, were hard at work on the first live production for the RRTC in almost two years due to the ongoing COVID-19 pandemic.
The Great Kooshog Lake Hollis McCauly Fishing Derby was expected to premier May 30, 2020. The RRTC started working on the production at the end of 2019 and announced auditions in January 2020. The play was cast and work on the production had begun in earnest and then COVID-19 scrapped all that effectively ending live theatre in Canada midway through March of 2020.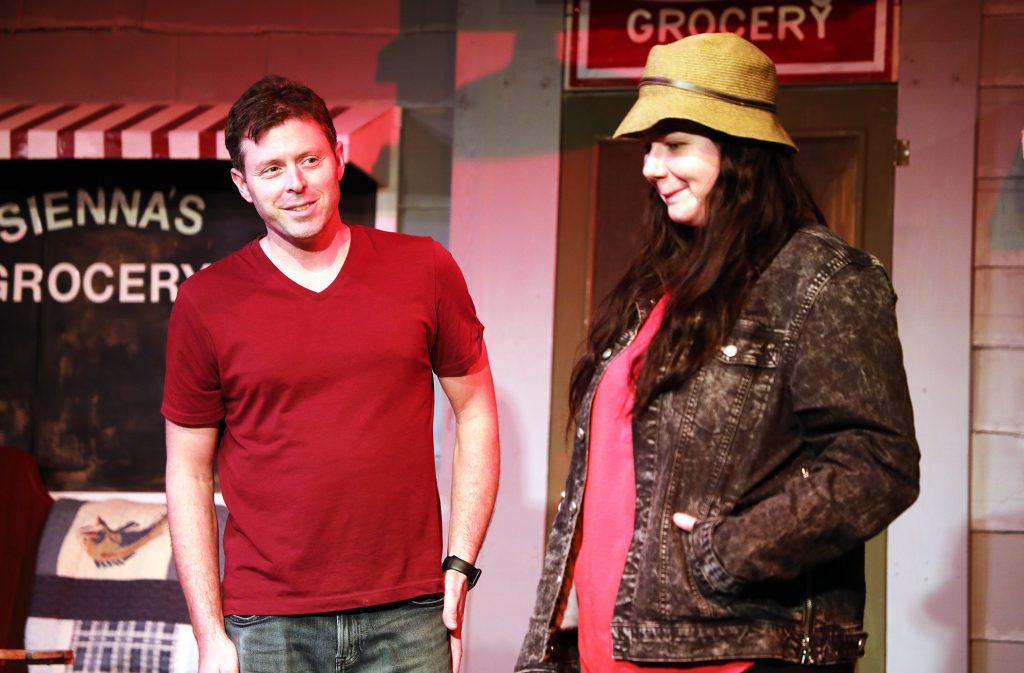 Fast forward more than a year and a half, and conditions now permit for the return of live theatre in Constance Bay. You better believe they are coming back with a comedy. The RRTC decided to revive plans to tell Norm Foster's funny fish story, but only a couple of the originally cast members was able to return.
So, the call went out again with the RRTC looking to fill three key roles.
The play is a fish out of water tale centering around James, a naive business techie who thinks he is really going places in his career. On his way to a big conference where he is scheduled as a guest speaker, he finds himself stranded due to car problems and frustrated for the weekend in the small town of Lake Kooshog during their annual fishing derby. While he's stuck there, four locals have a good time at his expense.
While rehearsal and set building were set to start, the Weedens still hadn't cast the role of James – there weren't a lot of candidates. But then Helen received a call from Tyler Watt, an Appleton resident who hadn't acted in years, but was finally at a stage in life where he could return to theatre, a passion he developed in Pembroke.
"He's perfect, we were really lucky to get him," Weeden told West Carleton Online before last night's (Nov. 1) rehearsal at the NorthWind Wireless Fibre Centre stage in Constance Bay officially got underway. "We were having troubles casting the role. It's challenging to cast young males in roles in community theatre. There's not a lot of actors available in that range. We were planning on starting production without the role cast and was going to keep looking and hope we find something. Tyler gave us a call after reading about the production online and asked how he could get involved."
And now the former Dunrobin resident, who hasn't had a role in live theatre in more than 12 years, finds himself in the lead role of the RRTC's return to live theatre since the outset of COVID-19.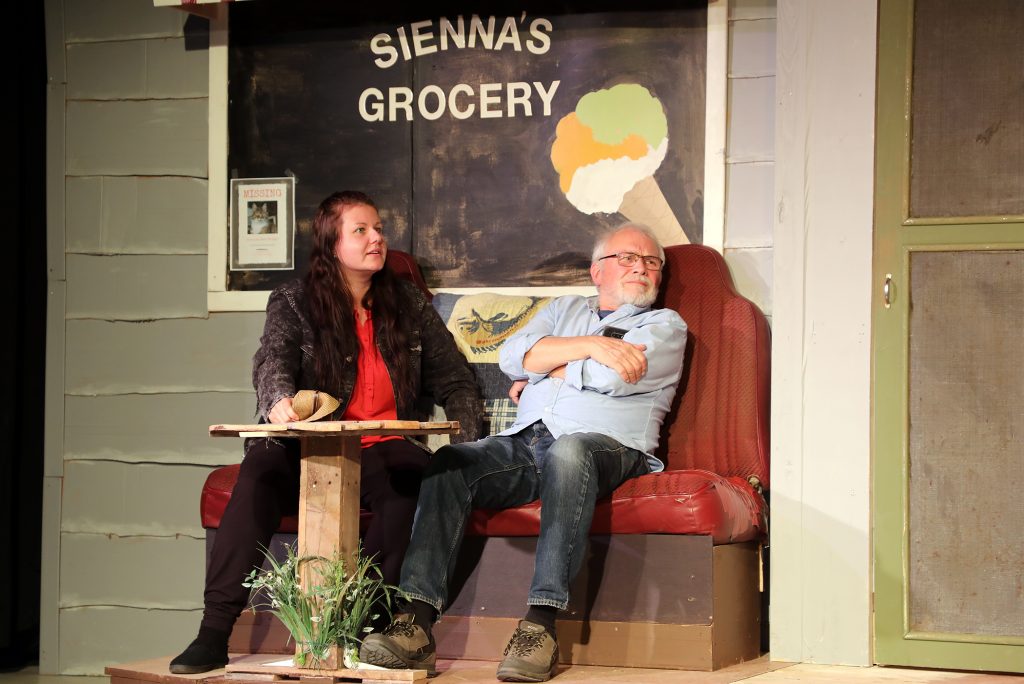 "I grew up in Pembroke, it's quite a traditional town with fiddling and step-dancing and I got in to that at a young age, and then in to a couple of community plays in Pembroke and then in high school and university," Watt told West Carleton Online. "I started having kids (five boys) and then I stopped acting for a long time. Finally got to the point where my kids are at an age where I can slip out and get back in to it again. So, it's my first venture with RRTC and it's been a lot of fun."
Watt says comedy is the way to go as he gets back in to live theatre.
"I'll start by saying Norm Foster, the gentleman who wrote this play, is hilarious," Watt said. "I've seen a few of his plays live and this one is no exception, it's super-funny. And that's made rehearsals a lot of fun. We have a great group of actors here who are a lot of fun to work with. I think it's been steadily progressing through the whole series of rehearsals. We're at a point now with that last few rehearsals we have ahead of us, we should be right on the dial when we hit the stage."
Watt, a Valley boy who loves fishing, says he enjoys the journey his character, someone who has never fished before, goes on through the course of the play.
"He kind of goes through a pretty big change," Watt said. "He comes to this small town as an outsider with a certain set of viewpoints and experiences and I think he gets his eyes opened a little bit through the various scenes of the play and it's kind of neat to see how he develops. He's kind of the butt end of a lot of jokes and that makes it funny. Yeah, I am an angler. Ironically enough the character I play is not. It's been one of our running jokes that I like to fish while my character knows nothing about it, so I have to pretend I know nothing about it in the play, so that's been a lot of fun."
The return of live theatre to Constance Bay for the first time in two years is not lost on Watt.
"It's my first time with the RRTC so there's always going to be some nerves," Watt said. "Getting up on stage in front of people who have paid money for tickets and are looking to be entertained, we'll just try our best and hopefully they're entertained. I think it will be great for the community just to be able to get out and feel normal again."
The RRTC production is being directed by longtime RRTC volunteers and Carp residents Helen and Martin Weeden.
The cast includes many West Carleton residents including Ian Glen, Judi Bastable, Melanie Matheson and Arya Landers.
Tickets are $17 and are available online at ticketsplease.ca or you can order by phone at 613-485-6434.