WC Electric edge A's 6-5 in Thursday GOFL action
By Jake Davies - West Carleton Online
CARP – The West Carleton Electric moved all alone in to fourth in the Greater Ottawa Fastball League (GOFL) standings after a tight 6-5 battle against the Ottawa Valley A's Thursday (Aug. 12) night at the Carp Fairgrounds Ball Diamonds.
Electric pitcher Cory Baldwin had the win for West Carleton, while Ben Broek took the loss for the A's. Hugh Murray hit a home run for the Electric and Lane McMurtry had a homer for the A's.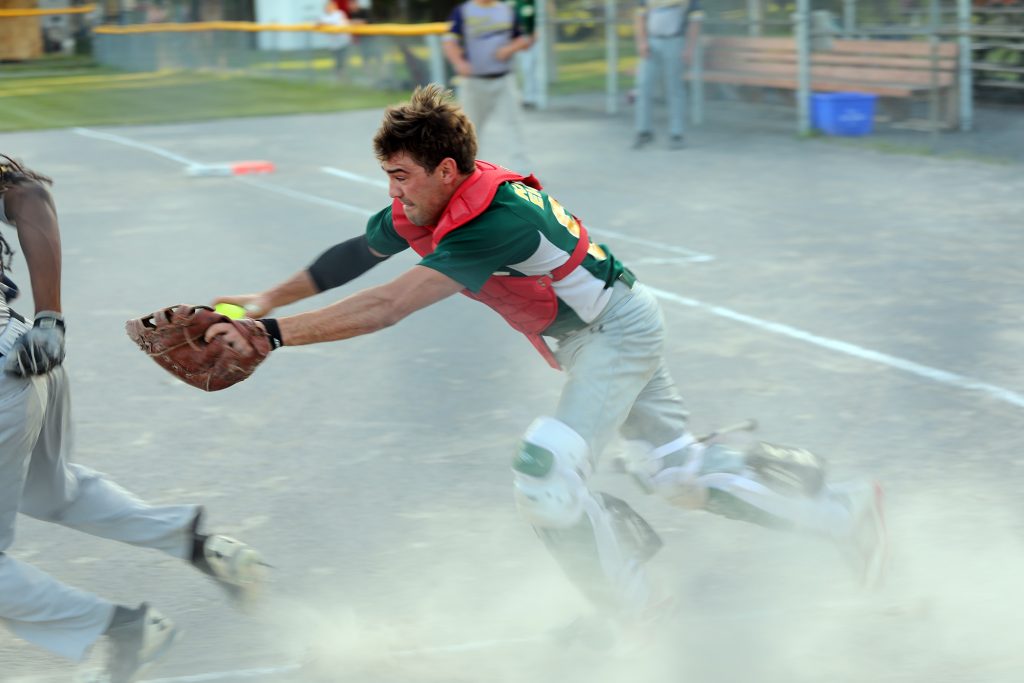 A high-scoring first inning saw the A's open the game with three runs and the Electric adding two of their own in their half of the inning.
The Electric went up 6-3 in the fifth. Alex Boucaud singled with one out, followed by Matt Greer going to first on catcher's interference. The runners advanced 60 feet on a wild pitch and scored on Steve Cavanagh's single. Murray then hit his home run.
The As got one back in the sixth and threatened to catch the Electric in the final inning. With one out, McMurtry hit a double and advanced to third on a defensive miscue. Murray scored when Ben Broek singled to make it a one run game. However, Baldwin got out of the jam forcing two infield pop-flies.
Baldwin earned the complete game win allowing five runs (four earned) over six hits, three bases on balls and one batter hit by pitch. Baldwin struck out seven.
Boucaud had two runs off two hits. Greer also had two runs and one hit. Steve Cavanagh hit two RBIs on two hits and also had a run. Murray had four RBIs and two hits including his home run.
In other GOFL action, the Kars Aces pounded the winless Orleans Rebels 7-0. The Micksburg Twins remain undefeated with a 5-2 win over the Manotick Brewers in a battle of the league's best teams.
Pitcher Joran Graham was credited with the win.
Kars' Brad Pender and the Electric's Greer lead the GOFL in home runs with three each. West Carleton's Neil Murphy, Trevor Barton and Murray all have one home run each so far this season.
The GOFL standing see the Twins on top (4-0), followed by the Brewers (4-1), Kars Aces (3-2), Electric 92-2), Ottawa Valley A's (1-4) and the Orleans Rebels (0-5).
The Electric's next game is this Thursday (Aug. 19) at the Fitzroy Harbour Ball Diamonds against the winless Orleans Rebels starting at 8 p.m.