Tornado takes brothers' homes
By Jake Davies - West Carleton Online
WEST CARLETON – Although they live at opposite ends of West Carleton, Friday's tornado was able to track down and demolish a pair of homes belonging to brothers.
Todd and Jason Nicholson, two of four brothers who all live within a half-hour from each other, grew up in West Carleton, built their homes in West Carleton and became community leaders in West Carleton. Now, due to incredible bad luck, they now also share the fate of both losing their home to one of West Carleton's worst natural disasters.
Yesterday afternoon (Sept. 21), around 4:30 p.m., a tornado touched down just outside of Antrim. Jason, his wife Jolene Dickson, and their family home on Mohrs Roads was the first one destroyed by the tornado. You can see the path the tornado took from the east side of Antrim, directly through Jason's house. From there, the tornado, which travelled roughly 40 kilometres on its way to Gatineau, headed north-east, just missing the Village of Kinburn, but causing noticeable damage to farms just south of the village. It continued on its path of destruction across rural Ward 5 for some 20 kilometres from Jason's house before amazingly finding his brother Todd's house, which the tornado also destroyed.
They were just two of roughly 60 buildings destroyed or damaged across West Carleton.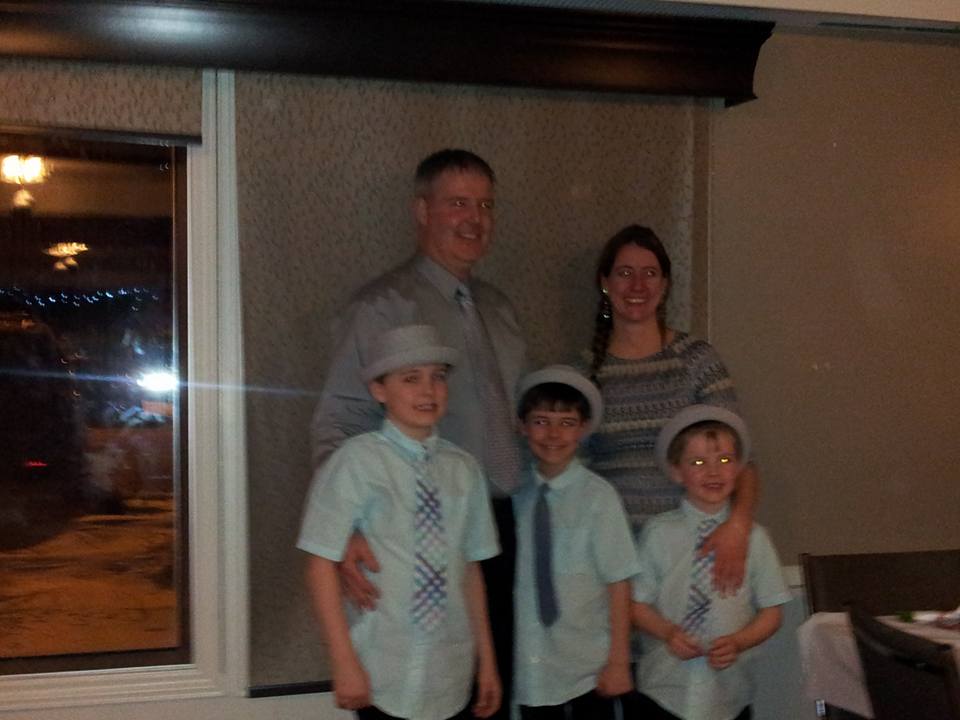 Jason, his wife and their three boys had lost their home. The family also lost a barn that house the family's herd of sheep. One of the sheep was carried off by the tornado and perished along with a few of their chickens. The sheep that died was supposed to have shown at the Carp Fair that weekend.
Sunday morning (Sept. 22) West Carleton Online stopped by Jason's destroyed home. He, his wife and about 20 volunteers and friends were hard at work clearing debris, cleaning up, sharing some laughs and doing what they could to make a difficult situation a bit better.
Luckily no one was there at the time the tornado razed their home – they were at the Carp Fair. Its where they always are this time of the year. Jason has been a very active Carp Fair volunteer for many, many years. Devoting his time to help anyway he can. As a director bringing new ideas to the table, to doing the grunt work, working the parking lot and doing odd jobs – anything to help make the Carp Fair the huge success story it is. His wife is a past president of the board.
"Our neighbours phoned and said we'd better get back here," Jason told West Carleton Online.
Their neighbours Brenda and Tim Gibson were home when the tornado struck. They were in their foyer when the wind picked up and by the time they got to the basement, it was all over.
Jolene, while fighting back tears, says the family will be okay.
"Our neighbours are bringing chili down and we've had lots of offers of places to sleep," she said. "So, we're lucky."
Nearly a half-hour drive away, in a small neigbourhood north-east of Dunrobin, Jason's brother Todd was also starting to pick up the pieces. Todd, his wife Emily Glossup-Nicholson and their two children also lost their home. Todd is also a community builder. He is a four-time Paralympian from his time playing on Team Canada's sledge hockey team. He was the Chef de Mission during the last Olympic games and donates his time to the Heart and Stroke Foundation, KidSports and the proposed Abilities Centre. He has recently been named chair of the Own the Podium board.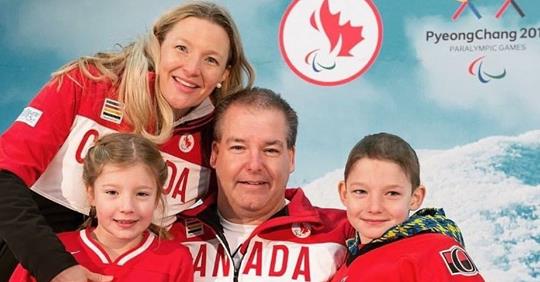 His indomitable will and determination has brought him far in life and he will continue to rely on those personal characteristics to get through this latest challenge. Like his brother, Todd and his family were away from home, volunteering their time when the tornado destroyed their home.
In true Nicholson fashion, Todd is looking forward, not back.
"We have an amazing community," Todd said. "We will pull together. It's unfortunate, but we'll be okay. Things can be replaced."
Todd's friends have started a GoFundMe page to help raise funds for the family. For more information on the Nicholson Home Recovery Fund, click here.