Police seek Corkery woman gone missing again
By Jake Davies - West Carleton Online
UPDATE (11:23 p.m. Thursday): Ottawa police have located Jordyn Moore.
"Female has been located safe and sound," the Ottawa police released in a statement this evening. "Thanks to the public and media for assistance with this matter."
CORKERY – A young Corkery woman is missing again police report, roughly three weeks after going missing the first time.
"The Ottawa Police Service (OPS) Missing Persons Section is asking for public assistance to locate missing youth Jordyn Moore, 15-years-old," the OPS released in a statement this morning (July 6). "Her family is worried for her safety."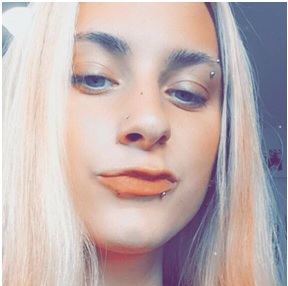 Jordyn is described as a young White woman, 5'5" (165 cm), 135 lbs (61 kg), has long blond hair, piercing on left lower lip, left eyebrow and on both side of her nose. She also has a heart tattoo on her left hand. There is no clothing description for Moore.
When Jordyn went missing on June 26, it was reported she entered a vehicle outside her home.
The following day police reported her safe and home.
This time, Jordyn was reported missing to Ottawa Police on July 13. She was last in the west end of Ottawa but may possibly be in the downtown area. The police say details are slim.
"This time we don't have any of that," OPS Const. Amy Gagnon told West Carleton Online this morning. "We don't even have a clothing description."
Gagnon does not believe the vehicle described in the first case is related to this one.
"Probably not," she said. "That's jus a guess though, because I think we would have put in in the release."
Anyone with information about the current whereabouts of Jordyn is asked to call the Ottawa Police at 613-236-1222. If you have information that could assist investigators, but do not know where she is currently, please contact the Missing Persons Unit at 613-236-1222, ext. 2355, between 8 a.m. and 4 p.m., daily. Anonymous tips can be submitted by calling Crime Stoppers toll-free at 1-800-222-8477, or crimestoppers.ca.