Packers swept out of EOJHL playoffs
By Jake Davies - West Carleton Online
ARNPRIOR – The Perth Blue Wings swept the Arnprior Packers out of the Eastern Ontario Junior Hockey League (EOJHL) playoffs Saturday, March 25, but it took two overtime games and a whole lot of effort.
Both Junior B teams were ranked as two of the top Junior B teams in Canada all regular season, and it showed on the ice. Don't let the sweep fool you, any one of the four games could have gone either way.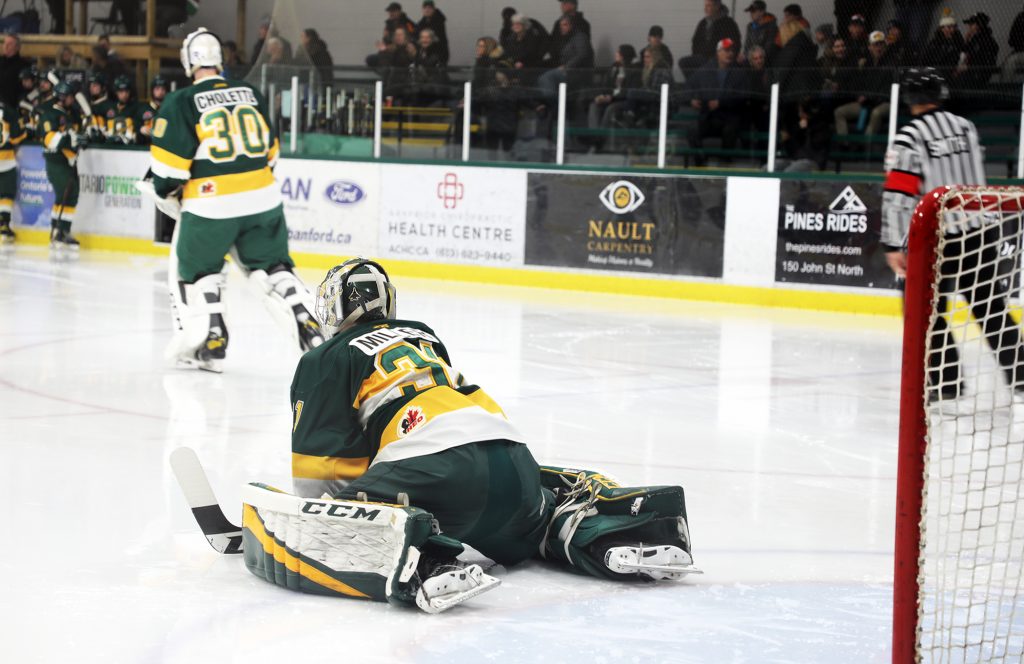 Perth won the opener 3-1 on March 20, scoring an empty net goal with one second left. Game two, in Arnprior March 22 was a game for the ages lasting more than 100 minutes, with the winning goal scored partway through the third overtime period. The Packers would outshoot Perth 70-50 in the marathon game.
Arnprior had two come back from two two-goal deficits, scoring two straight goals in the third period to tie it up. Unfortunately, Perth would win it at 12:41 of the third overtime period.
West Carleton Online spoke to Packers defenceman, Dunrobin's Johnathan McMillan after the legendarily long game.
Two days later (March 24), the Packers were back in Perth, back playing in an overtime game. Packer captain and Corkery native Jake Duhn was one of the goal scorers in game three, tying the game with just 20 seconds left, but Perth's Justin Salter would score 8:03 in to overtime to win it for the Blue Wings.
On Saturday (March 25) the Packers would outshoot Perth again, firing 46 shots at Perth goalie Brady McEwen, while only giving up 27 shots.
The Packers' playoffs really brought out the fans. Roughly 450 attended the team's first division playoff game on March 22 and it was estimated close to 600 came out for game four.
"With last night's loss in game four that brings our season to an end," the Packers organization released in a statement yesterday (March 26). "It's been an incredible season for these young men putting it all on the line right up until the end. Thank you to all the incredible fans for coming out to support the team and filling the stands every night. As well a special thank you to all our wonderful staff and sponsors for everything you do and your support of the Packers this season."
Perth would win the division championship Saturday, March 25 winning 2-1 in Arnprior earning the sweep and the right to play in the Barkley Cup finals. The Blue Wings will await the winner of the other division championship between Richmond Royals and the Casselman Vikings currently at 3-2 for the Vikings.