Lethal weapon filming in Pakenham
Special to WC Online
MISSISSIPPI MILLS – Oscar-winning director Mel Gibson is in the Valley filming a Christmas movie in various locations in Lanark County.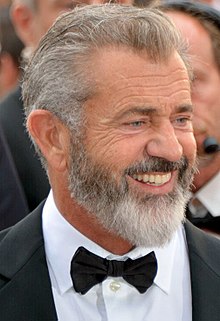 Gibson has experience filming Christmas movies after his breakout role of Martin Riggs in the 1987 action film Lethal Weapon, sorry, not sorry. Gibson has a long and storied career in the film industry starring in franchises such as the Lethal Weapon and Road Warrior series as well as Braveheart, Maverick and a slew of other hits in the 1990s. He is also an Oscar winning director for his films Braveheart (1995) and The Passion of Christ (2004). In total he has acted in 43 films, directed four and produced 11.
Now the well-known Australian actor is coming to the Valley to play the role of Santa Claus.
Filming for the film will be in February and March.
The movie will be shot at various locations in the municipality of Mississippi Mills, and town council has already authorized the required road closures for the feature film titled Fatman. Motorists should note, Feb. 13 and 14 the closures will affect Ski Hill Road and Carbine Road in Pakenham as well as the Five Arches Bridge.