Kinburn senior euchre returns
By Jake Davies - West Carleton Online
KINBURN – If you know anything about West Carleton, you know the community loves its euchre (euchre is absolutely one of the beats we follow at West Carleton Online).
For the Kinburn Seniors Association (KSA), last Thursday (Nov. 4) marked a return to playing cards together, as the first of several weekly six-handed euchre tournaments kicked off at the Kinburn Community Centre Thursdays at 1 p.m. for November and the first two weeks of December before taking a short break.
It's been more than a year-and-a-half since the KSA has been able to host a seniors' event in Kinburn thanks to the ongoing COVID-19 pandemic.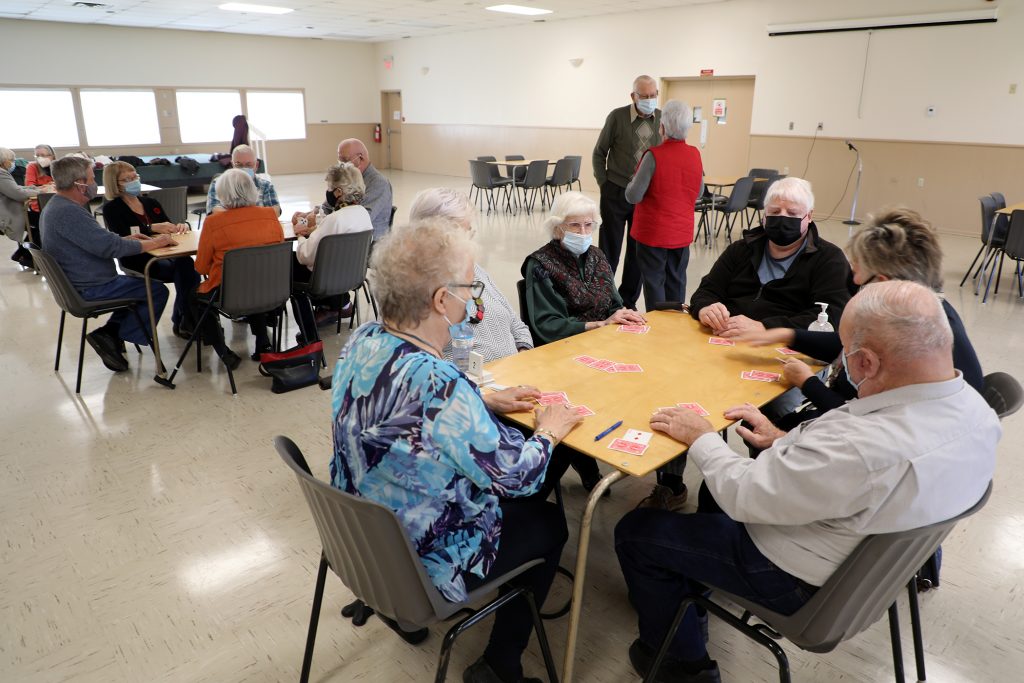 "We decided we wanted to get the seniors out," long-serving KSA President Judith Waddell told West Carleton Online Thursday (Nov. 4) afternoon. "A lot of them live alone. They really need something."
The rural senior community was identified early on by City of Ottawa and Ottawa Public Health staff as a community at greater risk of suffering ill-effects brought on by COVID-19 including increased isolation.
The Nov. 4 tournament ended up with four tables playing (24 players), and while a smaller turnout than in pre-COVID times, Waddell says that probably really didn't have anything to do with the pandemic.
"We're very pleased with our first turnout," Waddell said. "We have four tables and it's hunting season."
With the KSA's return to senior events, Waddell says the KSA will work with West Carleton's other senior associations like the Huntley Friendship Club in Carp and the Sandhills Seniors Association in Constance Bay and the Fitzroy Harbour Seniors Association to see how these shrinking organizations can continue to serve the senior West Carleton community.
"On Nov. 10 the KSA will have an "informal meeting to see what to do going forward with the club," Waddell said.
On Nov. 19, the presidents of West Carleton's senior associations will meet to discuss a broader future.
"We're going to figure out what to do and what the other clubs are doing," Waddell said. "Our members are slowly dwindling away and we're not getting any new members, but we want to support the ones we have. The seniors have nothing to do, and we want to support them."
Waddell says one discussion that will be broached is combining the existing senior clubs in to one.
"We'll work at it gradually," Waddell said.