Kelly: First thoughts
The Councillor's Column
The following column was written by City of Ottawa Ward 5 Coun. Clarke Kelly and is the first in an ongoing series of columns the councillor will write for West Carleton Online.
It is difficult to express exactly how honoured, how grateful, and how excited I am to have been elected the new Ottawa City councillor for West Carleton–March. Given this is my first newsletter since the election, I would like to take this opportunity to sincerely thank the residents of our great ward for trusting me with this honour. I have watched former councillor El-Chantiry serve our community for 19 years and want to thank him for his tireless service and wish him all the best as he enters this new chapter.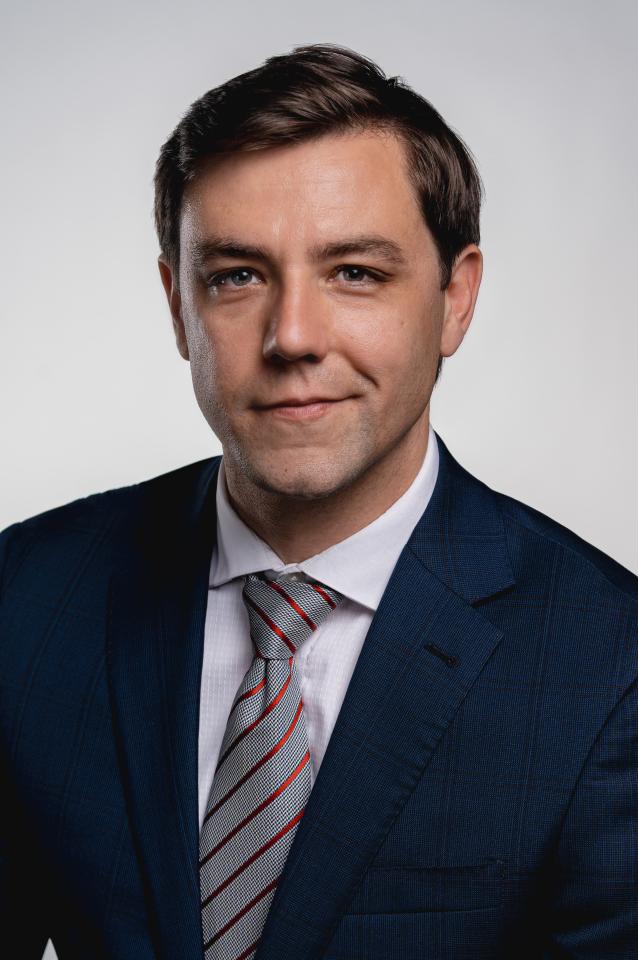 After a long election campaign, I was excited to hit the ground running and get to work. Unfortunately, I got sick with COVID-19 during my first week and missed my inauguration ceremony at City Hall. This week of physical distancing and recovery was frustrating but will only add to my motivation to serve the people of this community.
I am proud of my team who started the job of serving this community without me present and now, with all of us healthy and in place, we have rolled up our sleeves and are committed to helping the people of Ward 5 navigate municipal issues. Having said that, most of us are new to municipal government and have a steep learning curve ahead. We have also had some IT issues that have slowed our progress, but our goal is to be fully functional as soon as possible, while assisting constituents to the best of our ability as we navigate these initial challenges.
My office has received numerous emails of congratulations, but also many that deal with specific and broad issues. As I promised during the campaign, the people of Ward 5 will always have my attention and our team is currently working through cases with the people who brought them forward. We are excited to be able to help the people of this community, and we will try our absolute best to resolve any issues that arise. We are here for the people of West Carleton–March and intend to make sure the voices of this community are heard at the council table.
The orientation process I underwent when I first arrived at City Hall was a valuable experience and I certainly learned a lot about my role within the city, and my duty to the residents of the ward I represent. I wish I could guarantee I will solve any issue our ward faces. However, government is often a negotiation with other representatives and stakeholders. But this council is optimistic about our ability to work together and solve problems. I have met with many fellow councillors and have been impressed with everybody's willingness to talk and listen. Both are key components to a successful council.
The first council meeting of this term was held Nov. 30 but was cut short due to the release of the LRT Inquiry Report. I look forward to hearing the conclusions and lessons learned as a result of this process. The 2023 Budget will be tabled in February. I urge residents of Ward 5 to keep an eye open for budget consultations as we get more details and relay it to residents.
As councillor of Ward 5, I am working to establish relationships with all the other councillors. These relationships will be the most important part of getting West Carleton–March's voice heard at the council table. There are other rural councillors that have similar goals for their wards and together, we will work to accomplish those goals.
We have heard about the ward's issues with emergency services, with road safety and maintenance, and I intend to make these issues known to the rest of the city. I will work with other councillors on a budget review to ensure core services are being delivered to rural residents in an effective and efficient manner and to help get what our residents need.
My priority is helping the people of West Carleton–March solve the issues the city has the capacity to solve. In order to do this, I will need input from the community. I will increase engagement opportunities to discuss upcoming city legislation and plans to better involve our residents in the process of how their city is run. I am planning to hold a town hall in January and will be providing more details as they become more concrete. I hope to hear from the people and to bring those concerns and thoughts to City Hall.
I thank the residents of Ward 5 for putting their trust in me as I work to provide them a voice over the next four years.
Best regards, City of Ottawa Ward 5 Coun. Clarke Kelly.