Former Wolverine suiting up for Carleton this fall
By Jake Davies - West Carleton Online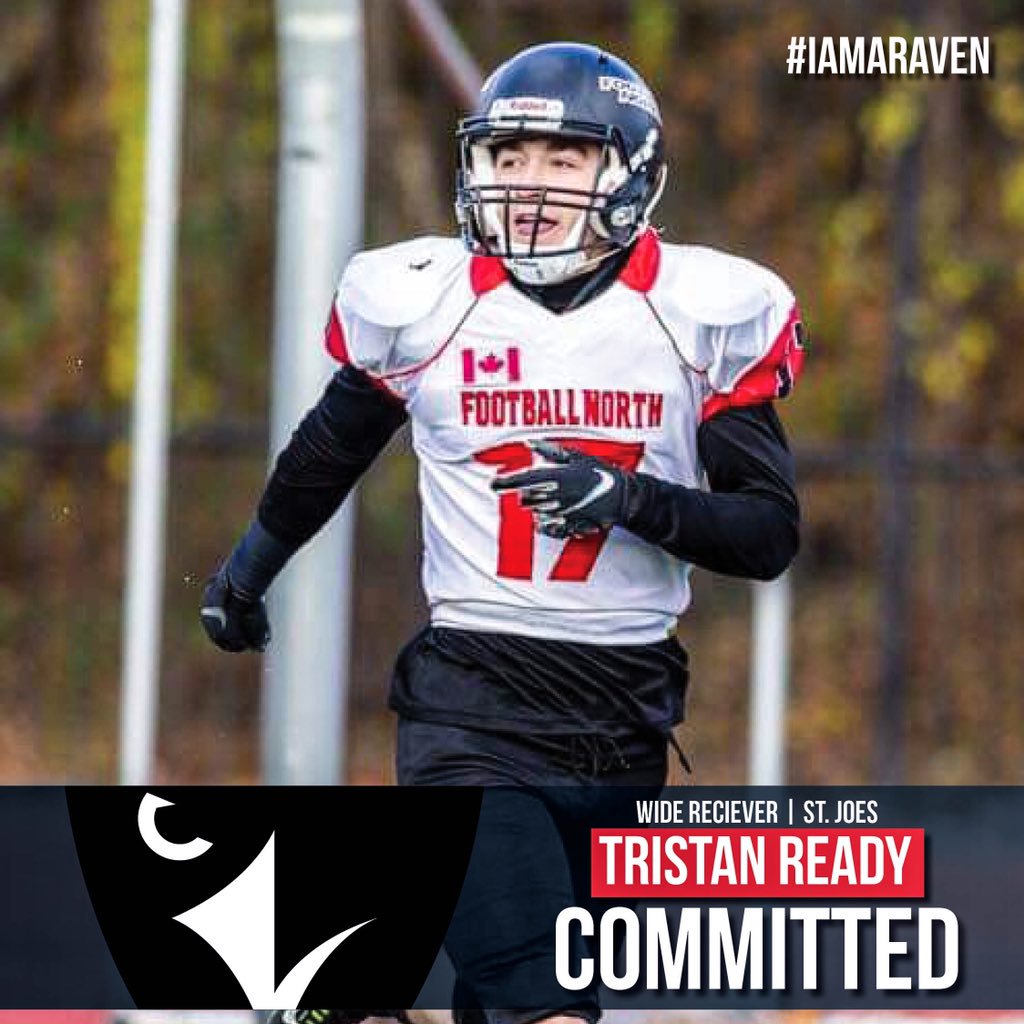 WEST CARLETON – A former West Carleton Wolverine football player has committed to the Carleton Ravens football program for the 2019 season.
Tristan Ready, a 6'1" 195-pound wide receiver who currently plays football with Football North St. Joes, verbally committed to Carleton back in May, 2018, but recently made it official as the young football player does not graduate from high school until 2019.
Carleton University officially welcomed Ready in a Dec. 19 tweet.
Ready is originally from Boucherville, QC, but moved to Arnprior where he played with the Wolverines in the National Capital Amateur Football Association. He also played high school football with the Arnprior Redmen (now know as the Rapids) before joining St. Joes.