Flood: Official answers requested
By Jake Davies - West Carleton Online
WEST CARLETON – Coun. Eli El-Chantiry will now be part of Friday's (May 24) provincial task force meeting after, the West Carleton councillor says, the provincial government backed down due to public pressure.
The West Carleton public continues to apply pressure for an independent investigation in to why Ottawa River flooding has been so severe two of the last three springs. Photos of dry, up-stream river beds have appeared on social media while down-stream communities suffer unprecedented levels of flooding this spring has prompted the community to question everything about recent water levels including the role of the Ottawa River Regulation Planning Board and Ontario Power Generation.
Real Estate broker John Roberts who has been selling homes in West Carleton and living in Constance Bay since 1991 says he has been very busy handling calls from clients.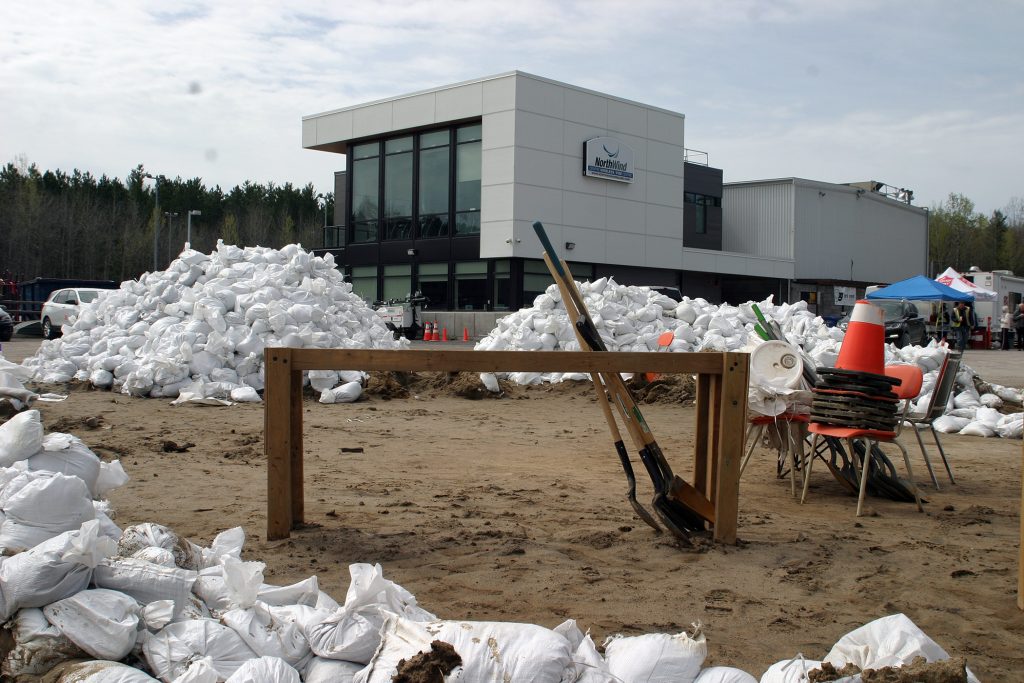 "Your topic is what I'm dealing with this morning," Roberts told West Carleton Online yesterday (May 21). "Right now, people have a lot of questions. How do we sell? Can we still get insurance? Can we get a mortgage? These have very complicated answers. There are all sorts of questions they have and we don't know the answers to that either."
Roberts says the flood won't deter people from wanting to live on the waterfront.
"The desire is still there," he said. "We never deviate too far from the water. Until we can come up with an answer on what we can do to fix it, though. Getting back to where we were with mitigation, that doesn't solve the problem."
It's not just Roberts' clients that are dealing with extreme spring flooding. Roberts has been pumping water out of his own home since Easter weekend, "and we're probably going to be pumping for another week," he said, although his home is still "quite liveable."
Roberts says people can't put their families, work and lives on hold and go through this every couple of years.
"How do we have property that was approved at all levels of government that are constantly at risk?" he asks. "We have septic systems that can't be used. It's three or four governments, two provinces – how do we get on top of this? This costs billions of dollars – we can't do this every two or three years."
West Carleton Disaster Relief (WCDR) vice president Angela Bernhardt has been on the front lines of the flooding since before Easter weekend. The WCDR has been working in a supporting role since sandbagging operations began near the end of April. Bernhardt has a home in Constance Bay that has survived the flooding so far due to its high ground but had its power cut as it is in the section of Bayview Drive that has been closed to traffic.
She says the water went down about 13 centimetres overnight May 21 but won't dip below 2017 levels until Friday – roughly the 30th day of flooding in West Carleton. Barnhardt was a lead volunteer during 2017 flooding as well.
"We don't have any numbers yet," she told West Carleton Online yesterday (May 21). "In 2017 the numbers we got early were quite off because so many people were trying to do it themselves. But I think it's going to be double this time."
In 2017, roughly 500 homes were affected by flooding in West Carleton.
"My home wasn't affected but my community is," she said.
The local activist wants to see some transparency in the process of investigating spring flooding as that process starts to take shape. She said she wasn't happy to learn the province's task force on flooding was coming to the area only to meet in private without involving the public in the actual discussion."
"I was quite disappointed," Barnhardt said. "Will we get true answers? I don't know. IF people don't have the clear answers they are going to speculate. How will we know the truth?"
That was yesterday. Today (May 22) there were changes on a few fronts.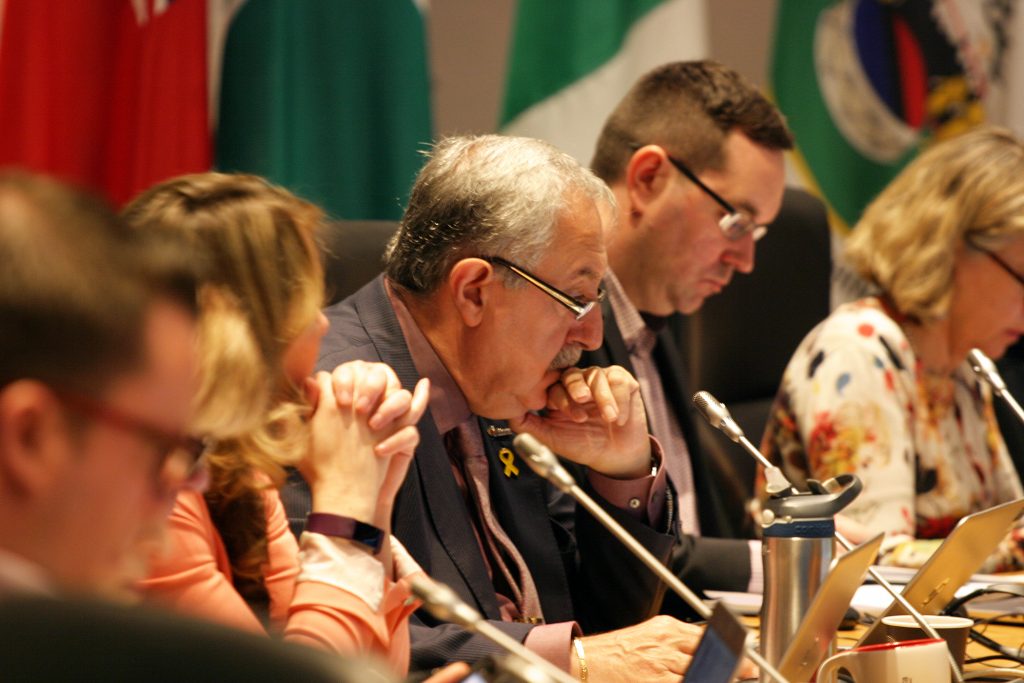 El-Chantiry confirmed Minister of Natural Resources and Forestry MPP John Yakabuski called him today and invited the West Carleton councillor to Friday's meeting.
El-Chantiry told West Carleton Online he will be there as a representative of his residents.
"When the city had its public meetings last week we has some questions from those in attendance and we didn't have the answers," he said. "is it climate change? Is it manmade? Was there a problem with the dams? I don't know. We're not singling out anyone. Once we get some answers we can start planning. Even when Premier Doug Ford was here, he wanted to know if flooding is going to be a regular thing. We have to have that discussion in an open forum."
Not only did El-Chantiry get a ticket to the most exclusive meet in town this Friday, he was able to get a motion passed at today's council meeting directing Mayor Jim Watson to ask both the provincial and federal governments to conduct a formal inquiry in to the 2017 and 2019 Ottawa River floods.
"I just want to know what we have to prepare for," El-Chantiry said.
And he wants to know soon.
"That's why we did the motion right away without much notice," El-Chantiry said. "It was done quickly. We want an answer soon – the quicker the better."
El-Chantiry credits the public for earning him a spot at Friday's meeting (along with Mayor Jim Watson who was always invited). He says it was social media pressure the forced the province's hand in to extending the invite.
"People have the right to be angry," El-Chantiry said. "That's why I want to be in that meeting. For all due respect to the politicians on Bay Street, they're not going through this."