Flood meetings discuss theories
By Jake Davies - West Carleton Online
WEST CARLETON – Two city-organized flood meetings in West Carleton on the same day were led by similar theories as residents want to know what's with the flooding?
Last Monday, the city organized a flood information session in Fitzroy Harbour in the afternoon and in Constance Bay later that evening. Conversation was led by the City of Ottawa's senior leadership and Coun. Eli El-Chantiry. Mayor Jim Watson attended the evening meeting.
Many city and non-government organizations set up tables for residents to get one-on-one information from.
Both meetings were well attended with around 45 in Fitzroy Harbour and standing room only in Constance Bay.
While West Carleton residents fighting the flood are currently in a holding pattern, securing their walls, monitoring their pumps and waiting for the water to receded, which could take more than a week, their thoughts were on the cause and future preventative plans.
"A lot of the questions were on the theories of why we are flooded and other areas higher up are below the norm," El-Chantiry told West Carleton Online Tuesday. "I'm not sure if it's true or not. There are too many theories out there going through social media. A lot of people see those theories on Facebook and take them at their word. I'm not sure to be honest with you."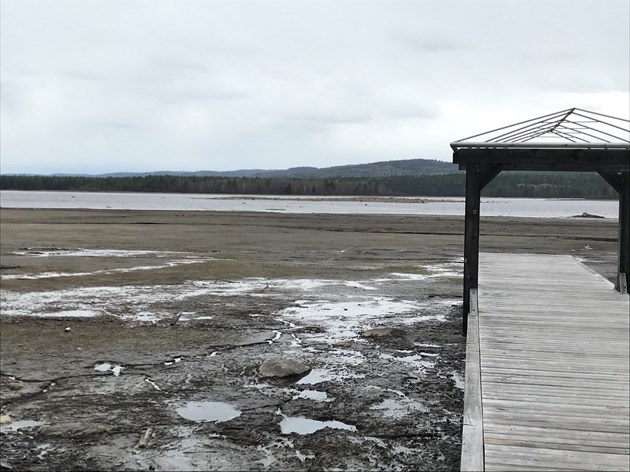 Residents reported seeing photos on social media showing water levels in some spots on the Ottawa River low enough to expose riverbeds, such as a Dave Smyth photo that was taken May 13 upstream from the Rolphton dam.
Both Ontario Power Generation (OPG) and the Ottawa River Regulation Planning Board (ORRPB) say they have to lower water levels in some spots, during the spring freshest, in order to mitigate or prevent flooding further upstream.
In a statement on its website, OPG wrote, "as the river flow increases, OPG maintains a low elevation at Des Joachims to minimize flooding upstream into the Mattawa area."
OPG says a set of rapids, from Mattawa to Klock, naturally restrict water flow and causes water to back up to Mattawa. The utility says once the river flow declines to a point where the natural rapids no longer create a backwater effect that places Mattawa at risk of flooding, OPG will raise the water levels at Des Joachims to typical operating levels.
I'm not sure to be honest with you," El-Chantiry said regarding all the competing theories on flooding circulating. "According to the Ottawa River Control Board all the reservoirs are full all the dams are open."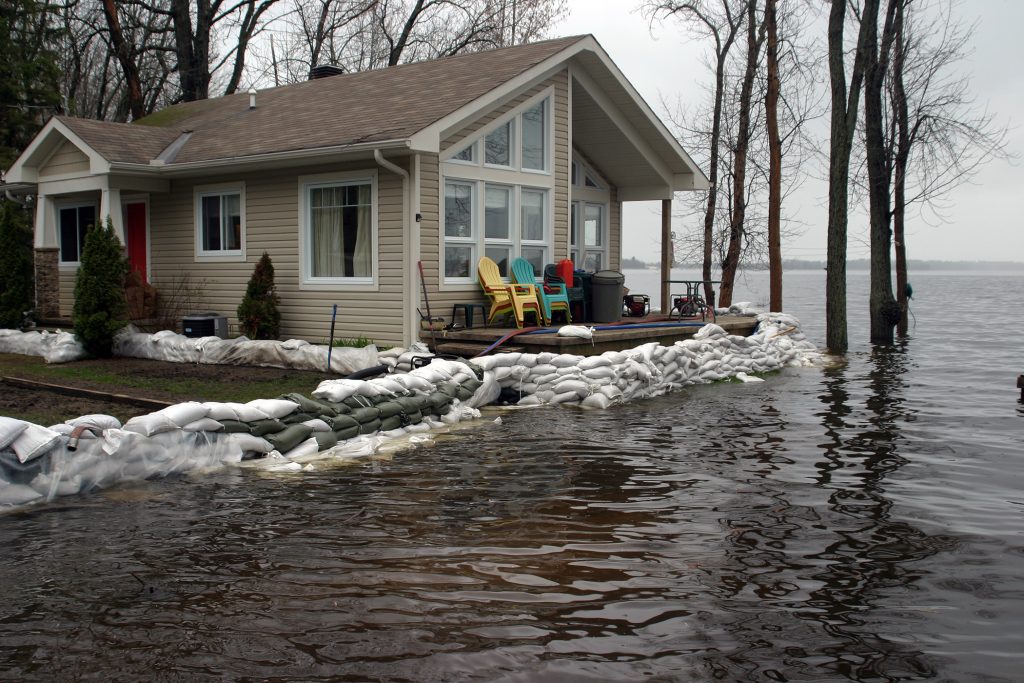 El-Chantiry says he favours an independent review of dam operations.
El-Chantiry says he will raise the topic with Premier Doug Ford who announced Monday an internal task force that will have the role of finding best practices for flood preparation and response.
"I want to assure the people of Ontario that we are taking action to better plan for and reduce the impacts of flooding," Premier Ford said in legislature last Monday. "We will start by creating an internal task force that will hear directly from people in flood zones about how we can all work together to protect their property and keep them safe."
A session in Ottawa is planned for May 24 where the task force will consult with municipal, Indigenous and industry leaders.
Early questions from residents inquired about the possibility of a provincial buyout similar to the one the Quebec government is offering residents in that province that live along the flood plain.
"The mayor's answer was the provincial government has to initiate this and have a discussion and he said would bring it up with the premier the next time he meets with the premier," El-Chantiry said.
Some residents hoping to stay in the area want policies to change to make it easier to protect their property. Paul Graveline, who recently spoke to West Carleton Online about raising his house, wants the city to back residents who want to change their landscape to better protect their homes when dealing with the local conservation authority. Many in the crowd say they will have to, at least, replace hot water tanks and furnaces.
The city's emergency management manager Pierre Poirier says recovery efforts may still be more than a week away as everyone waits for the Ottawa River to recede.