Answers: 'My community demands it'
By Jake Davies - West Carleton Online
WEST CARLETON – Moments after today's (May 24) Ottawa-based provincial flood task force meeting, Coun. Eli El-Chantiry says he is "not taking anything less than full-disclosure."
El-Chantiry spoke to West Carleton Online today between travelling from the task force meeting to his next meeting and putting his wife on hold.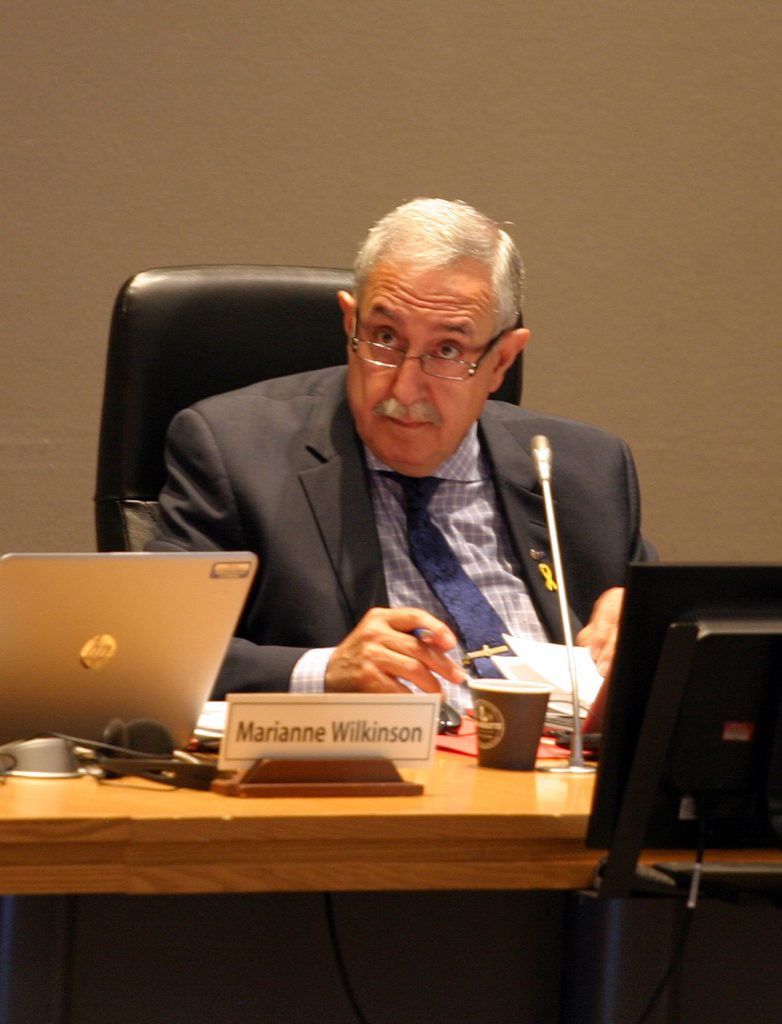 The provincially appointed task force was put together to gather information and come up with a provincial plan for flood mitigation. The task force met yesterday in Pembroke, and this morning in Ottawa along with several of the stakeholders involved with this spring's unprecedented flooding.
But not all of them.
El-Chantiry wasn't invited to the meeting initially, but thanks to public pressure, was added earlier this week.
He was happy to have a seat at the table but noted there should be a few others there as well.
Hydro Quebec and the Ottawa River Control Board were not invited.
"It didn't include all the players," El-Chantiry said. "That's why the motion I introduced (and was accepted) to ask for an independent investigation should be the guiding principle."
El-Chantiry has been very vocal an independent inquiry is what his community wants and what should happen involving all levels of government and headed by a former supreme court justice.
"He or she can review the findings, make some recommendations, and then move on," El-Chantiry said. "There are so many questions from the public."
There is a deadline of Sept. 4 to apply for provincial disaster assistance. But people want to know if there is going to be a buyout similar to what was offered in Quebec, if there are going to be new standards related to flood home protection, if it's even worth it to rebuild or repair.
El-Chantiry says he didn't know why the meeting was closed to the public before the date, and now after the meeting, still isn't sure.
"I thought meeting was okay to have in the public eye," he said. "I'm not sure why it was private, but that's their decision."
El-Chantiry says the city will host public meetings but the time isn't right yet.
"We're still in the state of emergency," he said. "The water today is only 24 centimetres below the 2017 peak. The water is still high. There is still water on the roads and roads are still closed."
The city has started mitigation action with a call out to volunteers, daily garbage pick-up in flood zones and will unveil its plans for sandbags next week.
El-Chantiry says his role is to continue to push for a public inquiry.
"Many area mayors including ours (Jim Watson) and municipal politicians agree we need an independent review," he said. "We have had volunteers here in 2017 flooding, in the 2018 tornado and now in 2019 flooding. I'm so grateful, but there's just so many times you can go to the volunteers. One of the reasons we called in the army is because we're tired. It's been too long. People can't get the sleep they need. We need some answers. My community demands it. Is this the way it's going to be moving forward? We have to hear some intelligent, independent answers and whatever that is, I think we can handle it."
El-Chantiry says the public, the media, the politicians "everybody should be demanding it."
"Let's answer all the questions and we'll learn from it," he said. "There are so many things I hope an inquiry will shine some light on. I know the water has to go somewhere. I'm not pointing fingers but there shouldn't be anything to hide."
Kanata-Carleton MPP Dr. Merrilee Fulerton refused a West Carleton Online request for comment following today's task force meeting.