El-Chantiry: Ward 5 weekly news, Aug. 24
The Councillor's Column
(Change to Ward 5 e-newsletter schedule: Going forward, the Ward 5 e-newsletter will be sent out bi-weekly (instead of every week). Thank you for reading #Ward5Ott)
COVID-19 UPDATE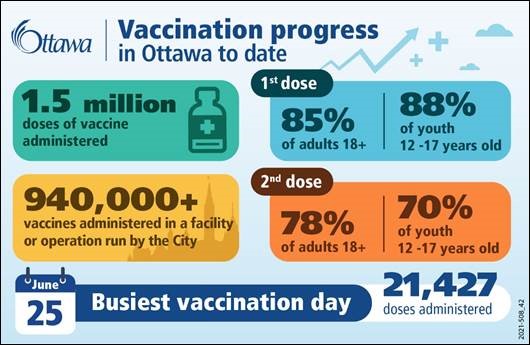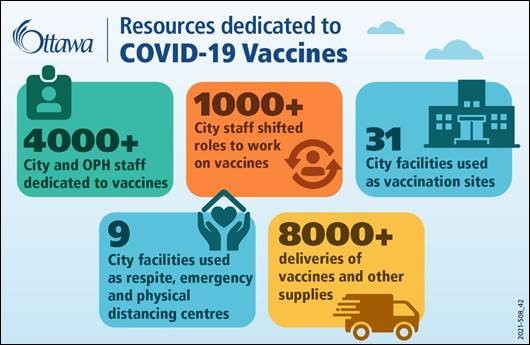 THE LATEST FROM OTTAWA PUBLIC HEALTH
WHAT HAPPENS WHEN THE CITY'S MASK BY-LAW EXPIRES?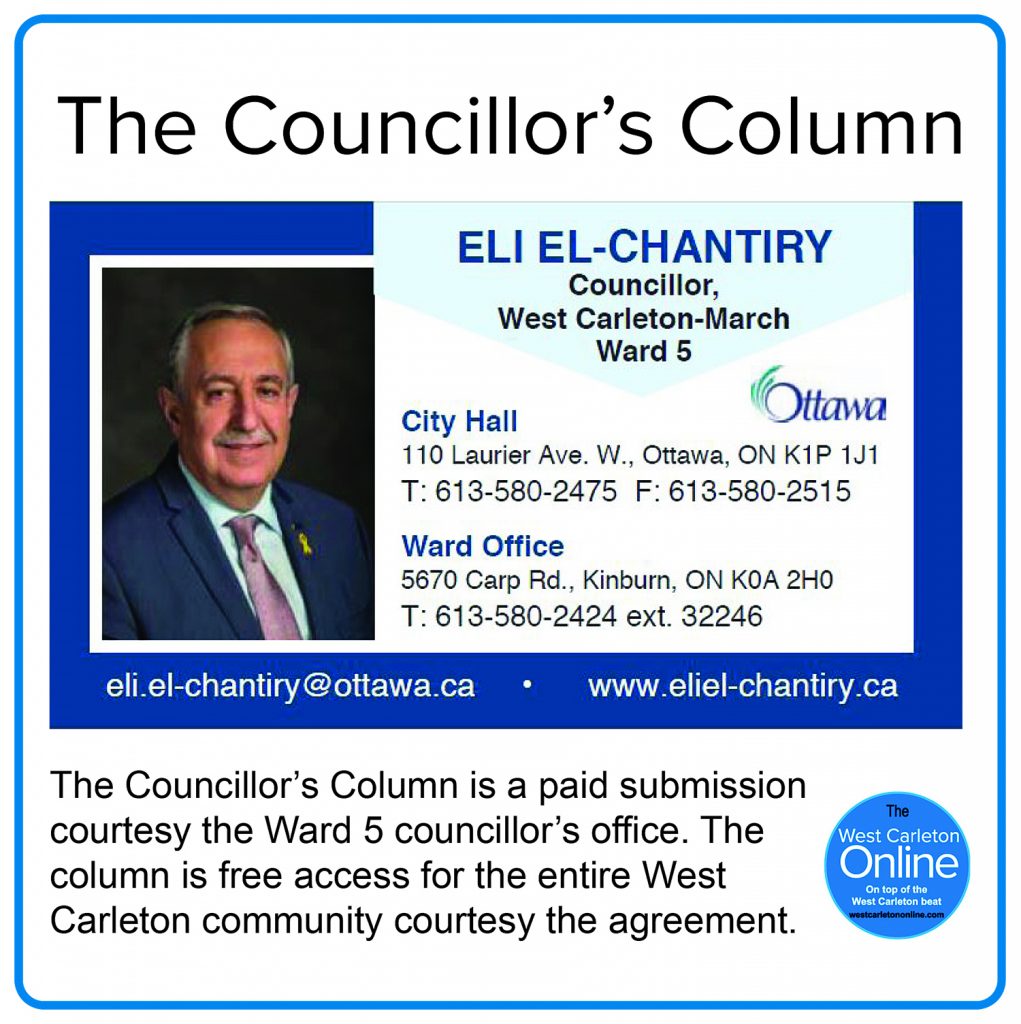 The City's decision not to extend its own Temporary Mandatory Mask By-law beyond its expiration date of August 26, 2021 does not mean the need or requirement for masking will be abandoned.
Province-wide masking regulations continue to be in effect. After the by-law's expiration date, the City will follow provincial masking regulations in place at any given time after August 26.
The Ontario government website has information on masking and other regulations for Step 3 and beyond the reopening plan.
When the City of Ottawa enacted its by-law, a province-wide masking regulation was not in place. And after, the effective date of the by-law continued to be extended to provide additional support of overall provincial regulations.
So, don't abandon your mask in your pocket, purse or car glove compartment yet.
You will need to bring it with you to wear in stores, museums, malls, and the transit system – including OC Transpo buses, trains, stations, and on ParaTranspo minibuses and taxis. And not abiding by masking requirements will still carry fines.
WARD 5 NEWS
CITY-WIDE FIRE BAN IN EFFECT
A City-wide fire ban is in effect. This means campfires, brush piles, and wood burning outdoor fireplaces are not permitted during the ban. The current hot, dry conditions lead to increased risk of fire spread and pose additional danger to Firefighters. Fire bans are put into place to ensure public safety and for protection of property. Please visit the City's website for updates on the fire ban.
NOTICE OF ROAD CLOSURE: WOODKILTON ROAD
Beginning in September, the City of Ottawa will start construction for the rehabilitation of a culvert on Woodkilton Road. The culvert requires rehabilitation to extend the service life of the structure.
Construction will start September 7, 2021 and be completed by early November 2021. In order to facilitate the repairs, a section of Woodkilton Road (between Kinburn Side Road and Kilmaurs Side Road) will be closed to all traffic. Road closure signage will be placed onsite. Access will be closed to all vehicles, pedestrians and cyclists. The detour will be via Kilmaurs Side Road, Dunrobin Road and Kinburn Side Road.
NOTICE OF OC TRANSPO WEST-END TRANSITWAY CLOSURE
As part of the Stage 2 project, starting September 5, a section of the West Transitway will be permanently closed to buses, between Moodie Drive and Holly Acres Road to allow for future Moodie Station construction and LRT guideway work to begin.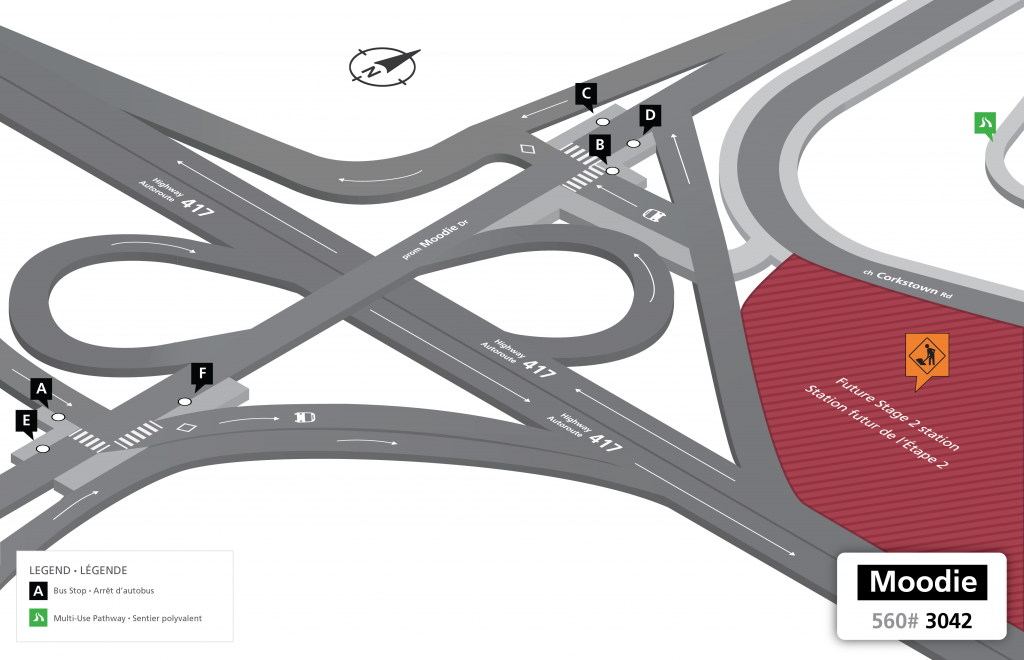 The closure of the Transitway between Moodie Drive and Holly Acres Road will be permanently closed to buses to allow for conversion of Bus Rapid Transitway (BRT) to LRT guideway. Once complete, LRT trains will replace the existing bus service.
The West-end Transitway closure between Moodie Drive and Holly Acres Road will not impact vehicular roads. However, buses will be detoured onto Highway 417.
Please visit the City of Ottawa website for FAQs.
Please visit OC Transpo website for information on detours.
FEEDING WILDLIFE ON PRIVATE PROPERTIES
My office has received some inquiries regarding the feeding of wildlife on private properties. Please consider the following information in order to make an informed decision on how you interact with the wildlife in our area:
Feeding Wildlife: dos and dont's
Preventing and Resolving Human-Wildlife Conflict
CITY NEWS
HEAT WARNINGS: HOW TO STAY SAFE IN HIGH TEMPERATURES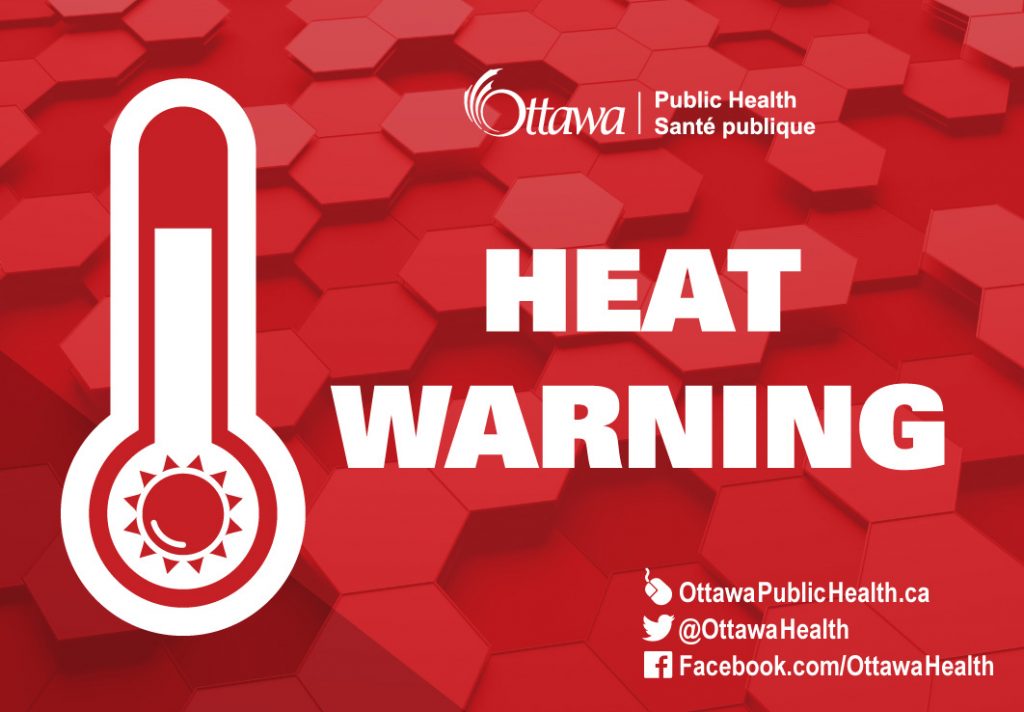 When both temperature and humidity are high, it can be hard for our bodies to keep cool and not overheat. Extreme heat events can cause heat-related illnesses and in some cases, even death. Environment and Climate Change Canada issues heat warnings for Ottawa based on a forecast of:
Daytime temperature of 31ºC or higher and nighttime temperature not cooler than 20ºC for at least two days, or a Humidex of 40 for at least two days.
Get the WeatherCAN app to get direct notification of heat and other extreme weather warnings to your phone. Download it now!
Heat warnings mean extra precautions need to be taken by everyone. Some of the usual ways we cool off may not be available this summer because of measures put in place to reduce the spread of the COVID-19 virus. Wearing a face mask when it is hot may require extra breaks from the heat. It will be important to think ahead and plan for ways to stay cool and keep in touch with others who may have difficulty staying cool, especially during a heat warning.
People at risk of getting sick from the heat include infants and older adults; pregnant women; those who work or exercise outdoors; those with pre-existing health conditions; people experiencing homelessness; and people without access to air conditioning.
Protect Yourself and Help Others During Hot Weather:
Drink plenty of water and avoid alcohol and caffeine.
Avoid heavy outdoor activity.
Wear a hat, light and loose-fitting clothing, sunscreen, and sunglasses when outside.
Bring a parasol or an umbrella and water when leaving home in case you need to wait outdoors in the heat, such as waiting to enter a store in a lineup.
Cool off in an air-conditioned space when available including malls, museums, and movie theatres.
Cool off in the shade or at a park or green space.
Use a fan and mist your skin with water.
Take cool baths and showers as often as needed or soak hands or feet in cool water.
Talk to your doctor, nurse, or pharmacist if you are taking medications as some can make it harder to control body temperature.
Stay connected with people in your community who have a difficult time coping with hot weather and those who live alone. Check on them regularly.
Visit Ottawa Public Health's website for more tips on how to beat the heat.