Dunrobin's programming returns
By Jake Davies - West Carleton Online
DUNROBIN – Nowhere has the social damage of the COVID-19 pandemic been more evident than in community programming.
Dunrobin has long been one of the city's shining lights for its innovative programming that is also completely volunteer run.
"As restrictions are being eased, we are beginning to open some of our programming events in Dunrobin," volunteer and mom Tracy Taffinder told West Carleton Online today (July 13).
The group of participants, from youth to young adult, in a pre-COVID time, participated in sports, cooking classes, crafts and other organized activities.
Now, almost two years later, the group is ready to resume, and they are kicking it off with a not-for-profit fashion show. The event will be held outside of the Dunrobin Community Centre on Aug. 7. Due to COVID restrictions, volunteers are only inviting family and close friends to the event (and the media).
It's similar in style to the programs 2019 Canada Day Fashion Show, something that was a hit for the attendees and participants.
"The participants loved it," Taffinder, whose daughter Laura modeled at the 2019 show, said. "They all live with challenging abilities, so it was not only filled with smiles and giggles as a great social event but was a huge confidence booster for them to parade through people; being photographed; and cheered on by people they knew. They displayed their fab outfits they had picked out for themselves from donations received from My Sisters Closet donations. They got their makeup done too, for that added extra touch. As the spotlight was on them, it made the models feel extremely important as they were the focus of attention in a very positive way."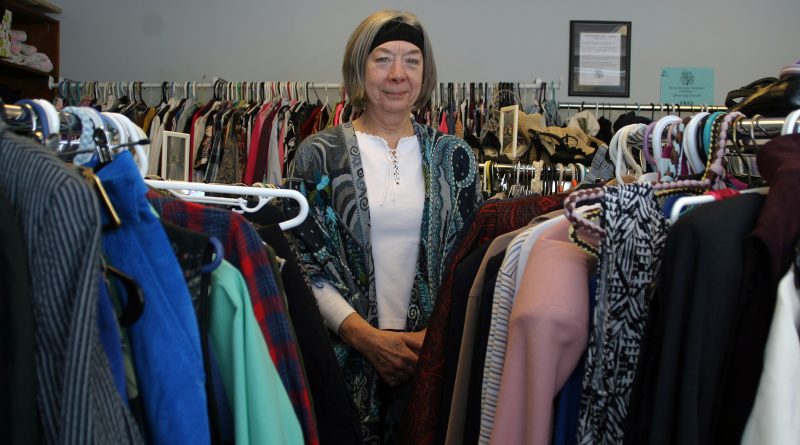 This summer's event is sponsored by Constance Bay's Vera Jones of the popular, free consignment store Savvy Seconds.
"We are being sponsored heavily by donations from Vera Jones from Savvy Seconds in West Carleton and have the design input from one of our young fashion design students who is upcycling to create fantastic outfits for our fabulous models," Taffinder said.
This is the Dunrobin programs first big event post-COVID, but the volunteers have been hard at work firing up the programming and getting the participants together again.
"In the area of exceptional abilities, it has been drastically restricted," Taffinder said. "We are beginning to re-open up our programming again slowly, albeit modified creatively to adapt to the current restrictions, and everyone is stoked to get back at it again. We currently have our cooking class and guitar club running, but not the sports programs yet. We are also looking at expanding programming when the opportunity presents itself to include Social Clubs, Movie Nights, First Aid, Paint Night, Make Up Application workshops, Basic woodworking workshops, Job readiness workshops, and other life skills workshops. I would love to run a babysitting course and a home alone safety course for them but as of yet, have not found anyone to run it. As is our motto – where there is a will, there is a way!"