Dunrobin WI finally get together again
By Jake Davies - West Carleton Online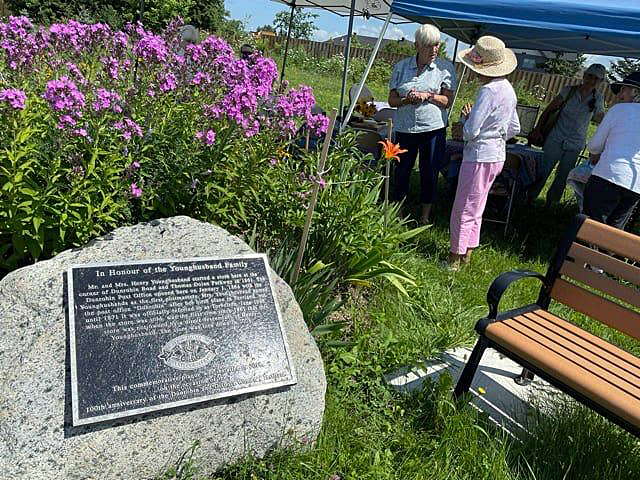 DUNROBIN – After a COVID-enforced separation cancelling more than a year's worth of meetings and events, the Dunrobin and Area Women's Institute (WI) finally were able to see each other in person last week.
The WI, like all small, volunteer-run organizations has been on hiatus since the COVID-19 outbreak began in March in 2020.
The WI have gathered unofficially in small groups, as well as continuing their altruistic work of improving and beautifying the community, but Saturday was the first time in the long time the WI was able to do what they love to do, socialize.
"On a sunny breezy perfect Wednesday, July 21, many of the Dunrobin WI finally got together for a picnic, after 16 months," the WI released in a statement Saturday (July 24). "We gathered at the garden we have built in the middle of Dunrobin, beside the Younghusband Family plaque."
Sun shelters went up, tables and chairs and heaps of amazing food arrived, and the chatter went on for hours. The plaque the WI referred to was a 100th anniversary project for the WI in 2018 and commemorates the historic store that served the community for several generations.
"We learned about a 64th wedding anniversary, a brand new hip, and what we need to do to get ready for the Carp Fair competition, and a lot more," the WI said. "We are also welcoming three new members into our WI branch. It was a good way to heal some of the isolation we have been feeling, and it's just the beginning."