COVID-19: Week One community check-in
By Jake Davies - West Carleton Online
WEST CARLETON – Sunday, March 23 marked the end of Week One of the "strongly encouraged" physical distancing. Of being asked to stay home and avoid contact with any other people. Where Ottawa's chief medical officer Dr. Vera Etches said no groups of more than one is preferable. It's been a challenging week for the community.
We've watched the world change as we know it. Our mornings are filled with coronavirus updates and our days are filled with boredom and fear as we, all together, learn to deal with something that has not happened before in our lifetimes.
We are spending long days locked up in our homes hoping to break the spread of the highly contagious COVID-19. Our business community is suffering as our economy grinds to a virtual standstill. But West Carleton is resilient stock. In 2017 we battled extreme flooding. In 2018 we battled the tornado. In 2019 the flooding came back, a million times worse than the first time, and we battled that too. In 2020, we're facing COVID-19.
Last week we checked in on some of the brilliant, fun ideas the community is coming up with to keep themselves occupied while keeping apart from each other.
This week we took a virtual tour of West Carleton and checked in with several of its community leaders. They are not known for staying at home. But that's the world we live in.
West Carleton Online checked in with all three of our Kanata-Carleton elected leaders. The two that live in West Carleton got back to us in time for this story.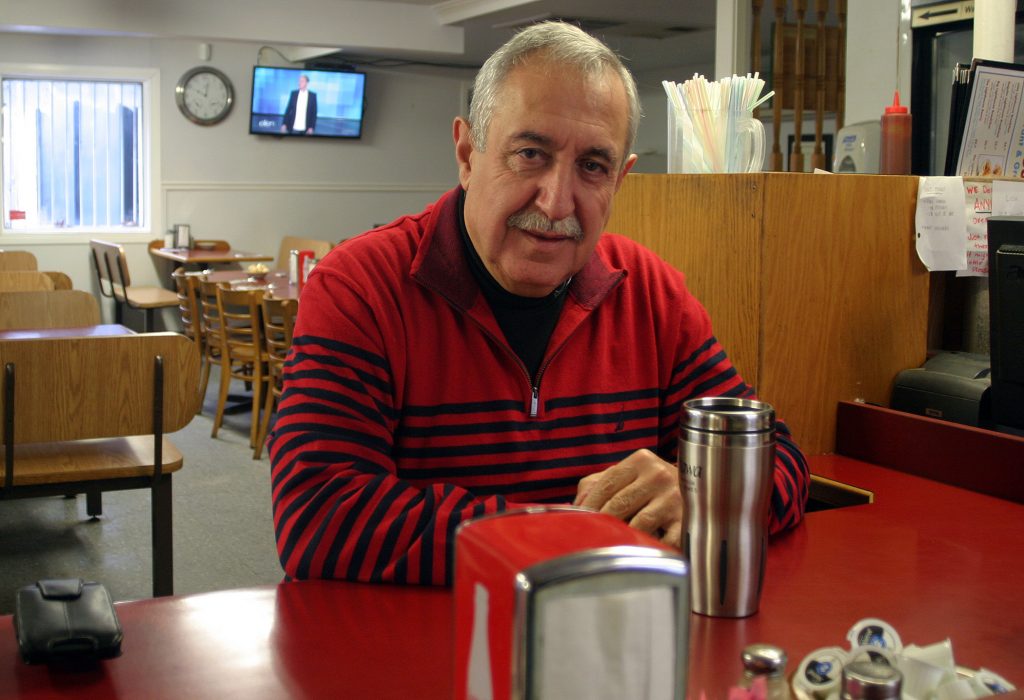 "I'm working from home, I join Maha doing Zumba we follow the TV almost 45 minutes every morning," Coun. Eli El-Chantiry said from his Carp area residence Sunday (March 22). "Most the time I'm on the phone or iPad. I went for a drive on Saturday to check the float of the water in Kinburn, McLaren's Landing and Constance Bay and I reported back to staff."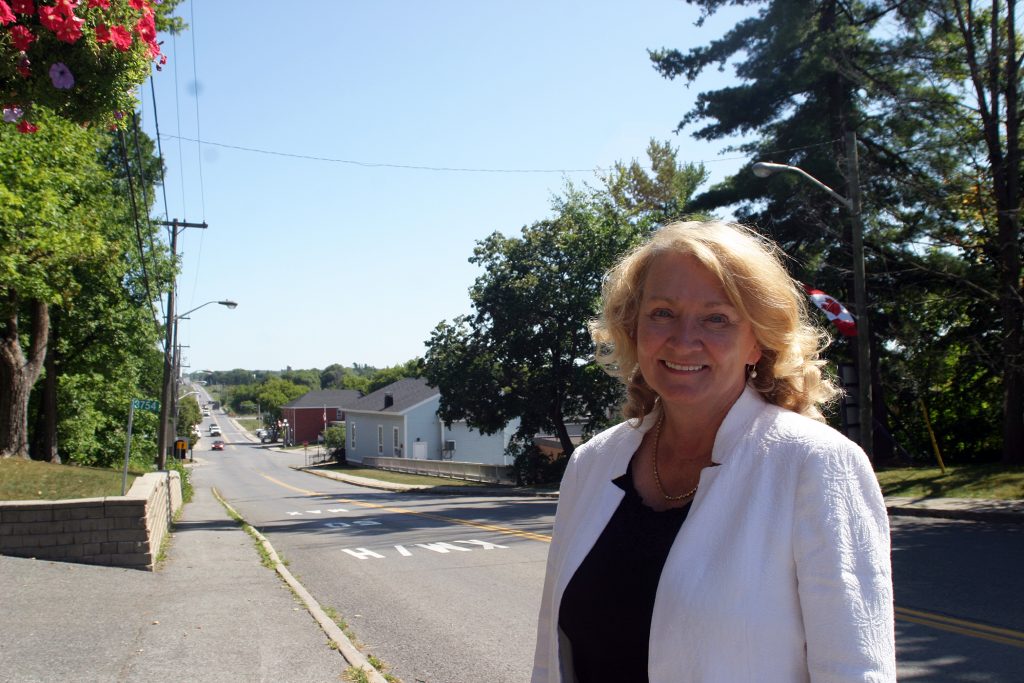 We also found MP Karen McCrimmon, at home in Constance Bay, Monday, March 23.
"Yes, I am fine and holed up at home," McCrimmon told West Carleton Online Sunday. "I am lucky to have so many family and friends who are working together to reduce the need to leave the house."
Although McCrimmon is at home, she isn't resting on her laurels.
"My days are fairly long, my team is dealing with hundreds of emails a day," McCrimmon said. "We are trying to help constituents with challenges, especially those stranded outside the country. We are making progress. It might seem slow, but many countries have become nearly incapacitated because of this pandemic, but flights are announced every day."
McCrimmon is concerned with the number of people not following the advice of the government and its health leaders.
"I am worried, no that's not the right word, I am angry people are taking risks with their own lives, but more importantly risking the lives of others by still going out for non-essential purposes," she said. "It has to stop. I am not a medical professional but from what I have been able to read, the virus is most contagious even before symptoms appear. So, you might feel absolutely fine, but you are infecting the people around you. Please stay home, stop the spread, save lives."
Constance Bay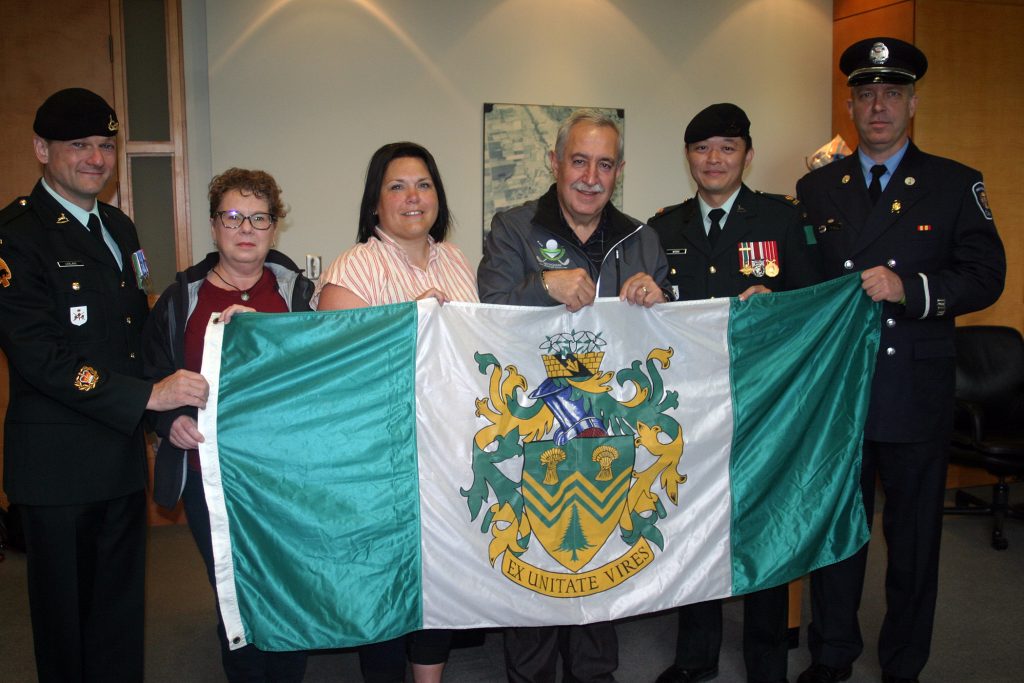 In Constance Bay we spoke with the West Carleton Disaster Relief's vice president, NGOs & Media Angela Bernhardt and Constance Buckham's Bay Community Association (CBBCA) President Len Russell. Those are just two of the hats those two wear. If there is a volunteer organization or fundraising event going on in Constance Bay, they are probably part of it.
Bernhardt says she's doing well, but going a bit stir crazy.
"I'm okay," Bernhardt told West Carleton Online after one week of lockdown on Sunday. "Had an argument with the cat the other day. He was giving me attitude, but I won, so all good."
Because of Bernhardt's work, she is able to stay busy while at home.
"My company has great remote working tools," Bernhardt said of keeping busy. "On evenings, a few volunteer work conference calls. Walks when I can. Phone calls and texting with friends and family."
Because of the community members West Carleton Online was able to speak with, we made sure to get the pulse of each community from those who live there.
"Folks are pretty stoic," Bernhardt said. "Doing okay. A few will now be heartbroken though. Several of our flood affected families will not be able rebuild this year I'm afraid. We are looking for other solutions but are currently at a loss."
Heading in to this week, Bernhardt will be looking to stay busy.
"Regular work from home week," she said. "Some cleaning and organizing in the house, I hope. More exercise. Maybe get the bike out soon."
Bernhardt adds WCDR is gearing up to see how it can help West Carleton as the volunteers get set to respond to their fourth local disaster in four years.
"WCDR is starting to look to see what we can do to support West Carleton, but it's still early days," she said. "We are also going to need volunteers as our current bunch is pretty tired."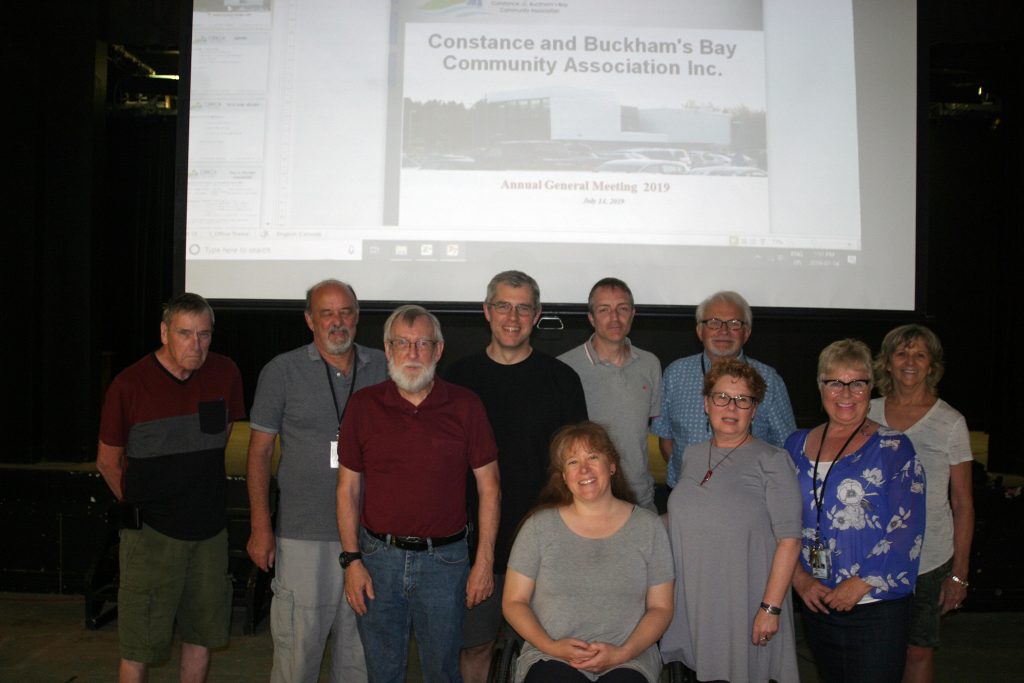 CBBCA President Russell says he's surprised how busy he has been since staying home.
"We are actually, insanely busy for a place that is closed," Russell told West Carleton Online last Sunday. "We have some amazing staff at the NorthWind Wireless Fibre Centre (the Constance Bay community centre) and they have spent the last week turning the CBBCA into an online program hub. We encourage everyone to take advantage of the experience, stay busy, and stay happy. The variety is really beyond anything I expected."
Russell recommends visiting the CBBCA Facebook page for more details on online programming. He expects Week Two of physical distancing will be even more work.
"I expect Week Two will be even busier as we finish launching NorthWind programs online and focus on the river and the upcoming Flood Preparedness Public Meeting," he said.
The CBBCA is seeing if they can host a virtual meeting to replace the flood meeting proposed for April 4. Russell says even though the community is dealing with a pandemic, a big part of their attention is still the Ottawa River.
"There is a lot of anxiety around a potential flood," Russell said. "Volunteers have been the lifejacket that has kept the spirit of many people afloat for the last three years so the prospect of facing the spring alone is almost too much. Unfortunately, too much of anything (ie. heat, cold, rain, snow) or a bad combination of multiple things might cause a flood so until we get into May no one will say for sure there won't be one. Friday's forecast by the planning board is as good as it can be: 'the factors that are known at this time (i.e. decreasing snowpack, early spring start) are positive indicators of a year without excessive flooding along the Ottawa River'."
Carp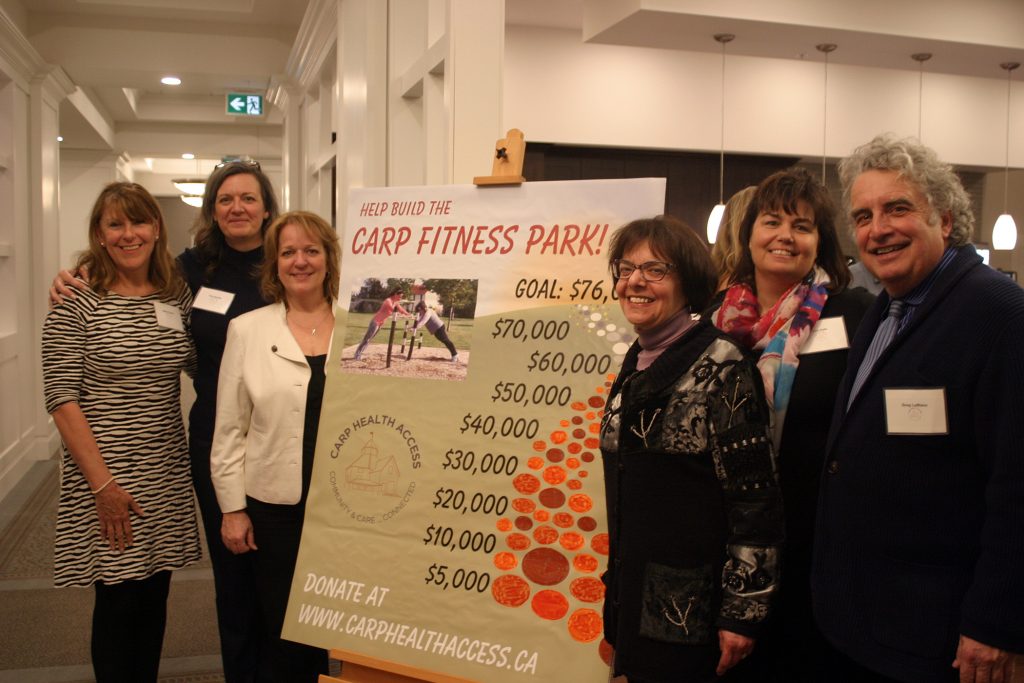 The Village of Carp has escaped the wrath of flooding and the tornado, but many community members stepped up to help their neighbours. One such person is also busy in her own village as well. Tara Azulay is the chair of Carp Health Access and a board member of the Village of Carp Business Improvement Area.
"I'm doing well but very concerned not everyone understands this is going to be a long haul," Azulay told West Carleton Online Sunday. "Physical distancing and self-quarantining is a must, not an option."
So, one week in, she is following instructions and keeping busy.
"What I can to ensure my business stays viable," Azulay who is in the staffing industry said. "Walking every morning, meditating, and a lot of cleaning and a lot of cooking. I'm checking in on others to make sure they are okay."
She says there is a lot of confusion early on, in the village.
"People are struggling to wrap their heads around this thing but regardless, there's so much helping going on in the community. It's heart-warming," Azulay said. "I feel so lucky to live in Carp at a time like this. I truly believe that some good will come of this shift, this pause in the world."
Azulay expects Week Two will mimic Week One.
"More of the same," she said. "Working with others to help where I can. Staying focused on what needs to be done but taking time to rest physically and mentally. "
Kinburn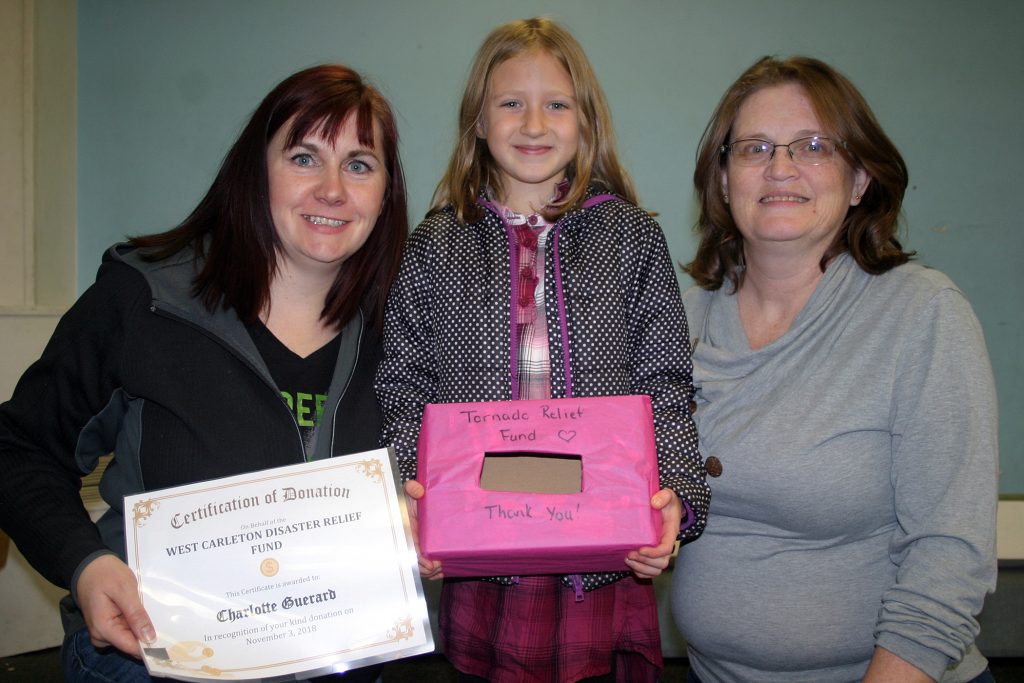 Laurie Chauvin is the Kinburn Community Association (KCA) president and her husband Luc is Ottawa Fires Services (OFS) Station 61 Captain. While she is able to work from home, not all of her family is.
"I'm good, working from home and staying home," Chauvin told West Carleton Online Sunday. "My son is bored. My daughter works in a grocery store full time, so I am concerned about her. They are taking really good care of their staff though."
She has tried to set up a routine during these strange times.
"Working during the day, exercising, watching TV/Netflix and cleaning," Chauvin said. "We have been playing board games as a family in the evenings and on weekends."
Chauvin says the community is scared but united.
"There's a lot of anxiety, and fear of the unknown and of how long this will last," Chauvin said. "But neighbours are helping neighbours and checking in on one another."
It looks like her routine is set for Week Two.
"Same as Week One, I guess," Chauvin said.
Kinburn's Judith Wadell is the president of the Kinburn Seniors' Association (KSA), one of the largest senior associations in West Carleton. She just returned from the U.S. before all heck broke loose.
"I got home from Florida on March 9 and went for a big grocery shop on March 10 before all this big flap happened so I'm okay in that category," Wadell told West Carleton Online today (March 24). "As for what I am doing to pass the time, I had a trip booked to Malta from March 17 to 31 and it got cancelled so now I am cleaning my house doing jigsaw puzzles, crossword puzzles, Sudoku, taking long walks and trying to stay out of the kitchen."
She has also been in touch with the members of the KSA.
"I have contacted most of my seniors in the kinburn seniors' club to let them know that I have cancelled all senior functions which include the euchre in the month of April. The West Carlton Senior Council has also cancelled their meetings and have cancelled the West Carlton Senior Games we always hold in the month of May."
These cancellations have kept Wadell pretty busy.
"So, have spent a lot of time on the phone contacting everybody," she said. "Apart from that I'm doing well. I will continue to check on the seniors in the Kinburn seniors club. I have been self-isolating for two weeks. So, hope to see immediate family soon."
Dunrobin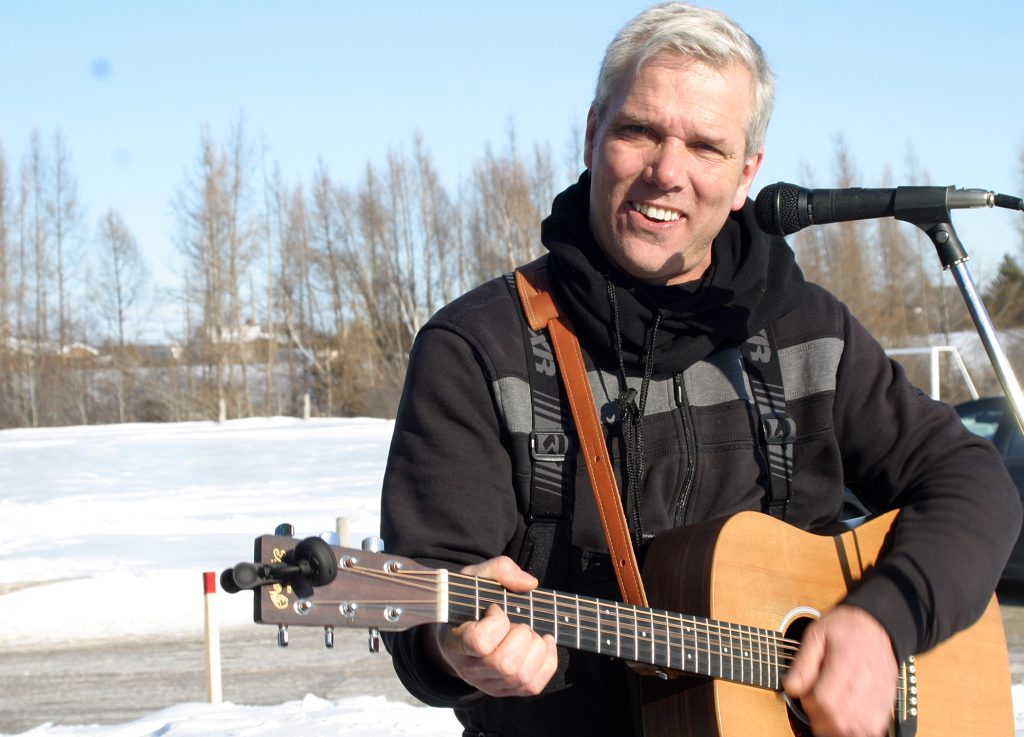 Dunrobin Community Association (DCA) President Greg Patacairk was at the front during the community's tornado response. He is also co-chair of the WCDR board.
He's been keeping busy while staying home.
"I am doing well, all things considered," Patacairk told West Carleton Online last Sunday. "Keeping the mind occupied while in isolation is the key."
Patacairk was about to go on vacation before travel was massively interrupted by COVID-19.
"Our plan was to go to Belgium leaving last Friday, March 13," he said. "It was to be a two-week vacation. We are having a staycation now. Well, sort of. We have been doing heavy renovations, which have been ongoing for a while, so we just doubled down on that."
Patacairk says the community is doing well, but there is doubt on what action is needed.
"There seems to be mixed feelings within the community," he said. "Specifically pertaining to how much self-isolation is enough. Listening to the health experts is paramount. Bewilderment would be one emotion shared by all. How to act and react to the volumes of information is difficult for most, if not all of us. Just the same, everyone, in their own way, is doing the best they can."
Patacairk says the self-isolation will be just the beginning of the latest unbelievable event to hit the Dunrobin community.
"Week Two will see more renovations, as I have the materials on site with no need to travel," Patacairk said. "Supporting family, friends and the community will be a constant for me as I move along with our new reality. I imagine the heavy lifting is yet to come."
Marathon Village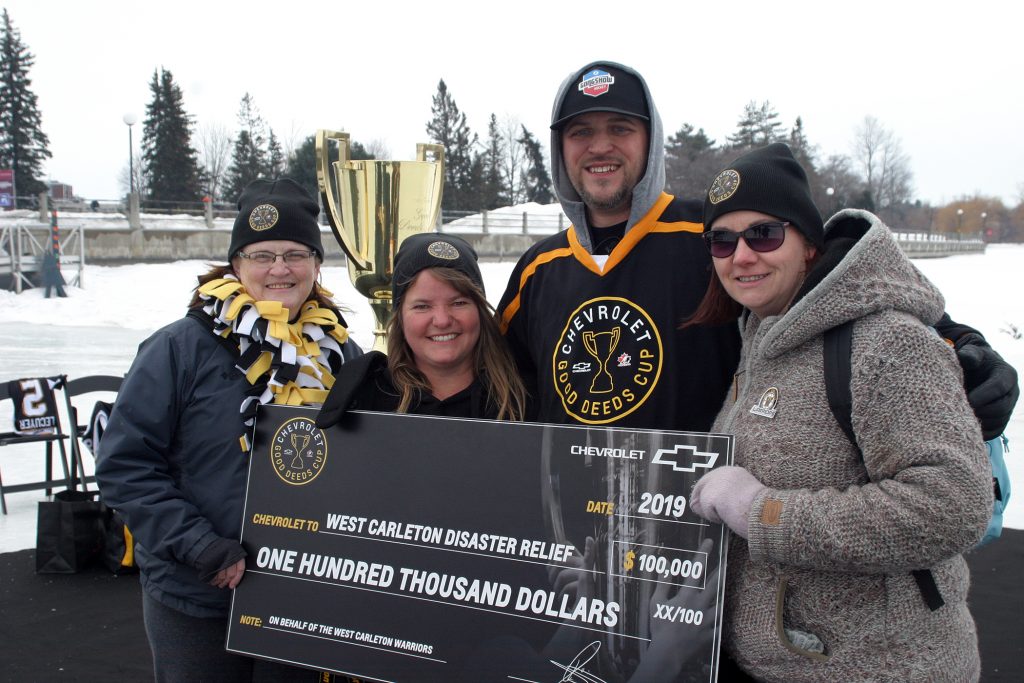 West Carleton Online first met Marathon's Village's Shelley Welsh during the West Carleton Warriors incredible run in The Good Deeds Cup, which helped the peewee hockey team raise more than $100,000 for WCDR during tornado recovery.
She was one of a few parents who organized fundraising events and creating awareness during the Good Deeds Cup campaign. During last year's flooding, Welsh could often be found donating her time making and distributing food to volunteers in the West Armitage area of Dunrobin Shores helping out however she could during the several weeks of sandbagging.
Sadly, in this house of seven people coming and going there are four that still have to work, albeit part time for two." Welsh told West Carleton Online Monday. "That will hopefully change quickly so that we only have the one essential worker coming and going."
Welsh says its been challenging in the house due to the unknown.
"Mentally this is one of the hardest things to handle as there is no way to know who will get infected, when and how serious their symptoms will be," she said. "As someone with a compromised immune system, I am very anxious. I can also strongly say that as a parent/daughter/sister/friend during this, I feel near helpless."
Welsh says there is still lots to do while confined to home, but it doesn't exactly get their minds off COVID-19.
"We are passing the time by walking the dogs, playing cards/board games, singing, doing school as of today for my Grade 7 son, starting spring cleaning sooner than expected and trying to keep up to date on the latest COVID-19 stats and warnings," she said. "Little is done without the virus constantly on our minds."
As Week One ended, Welsh feels not everyone thinks physical distancing was important.
"My community has had a bag of mixed emotions that seems to vary from home to home," she said. "So many saying they have seen or know of people not abiding by the suggested 14-day quarantine and one even phoned the non-emergency line only to be told it can't be enforced. We are at the mercy of each individual and that's scary. Many friends talk about their kids being invited still to group gatherings in other homes. We need to be on the same page to make this work."
As someone who saw it firsthand, flooding is also on her mind.
"In addition, the thoughts and worries about this spring's possible flooding and how to get through that as neighbours can't help neighbours at this time," Welsh said. "A very different spring than what we experienced in 2019 where everyone in this community and beyond, stepped up and showed how amazing things can happen when we work together. We are needing to do that now. Work together, just apart. I wrote on a recent Facebook post that we are all 'soldiers of this war' and West Carleton residents truly are all Warriors. Our 'Armitage Army' headed by Paul Asmis in 2019, is a testament to what we can all do as a team."