Ottawa choir director charged with sexual assault
By Jake Davies - West Carleton Online
OTTAWA – Once Uwe Frank Lieflander steps foot in Canada, he will be arrested by Ottawa Police for sexual assault.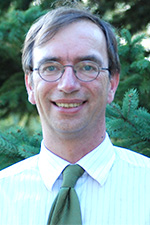 The Sexual Assault and Child Abuse Unit (SACA) began an investigation in to Lieflander early in 2018 based on allegations of sexual assault dating from 2016 to 2017. Charges stem from incidences when Lieflander worked as a choir director and music instructor in Ottawa.
As a result of the investigation, Lieflander, 55-years-old, from Germany is to be arrested on a warrant and charged with sexual assault, upon his return to Canada. SACA investigators are concerned there could be additional victims. The investigation is ongoing.
Lieflander developed the Sparrows Choir School program. The Sparrows Choir School is a musical program founded in 1999 that runs in individual parishes and schools across Ontario, with one program also running in Vancouver. It is estimated he taught more than 14,000 children over 17 years of the Sparrow program. In 2016 he managed more than 200 Sparrows in local programs in Ottawa, Toronto, Port Perry, Barrie and Vancouver.
Investigators are working with Canada Border Service Agency officials, a spokeswoman said. Anyone with information regarding this investigation is asked to call the Ottawa Police Tip Line at 613-236-1222, ext. 5760. Anonymous tips can be submitted by calling Crime Stoppers toll-free at 1-800-222-8477 (TIPS), or by downloading the Ottawa Police app.