Cavanagh: Letter of Thanks
To the Community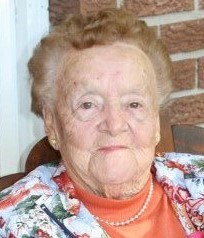 To the Community,
Thank you for sharing in the celebration of Amelia Cavanagh's (Deugo) life on Monday January 6th with all our family.
Our whole family has appreciated all the support during this time, the beautiful flower arrangements, warm words of comfort in cards and all the contributions made towards the churches. We were so glad to have so many family and friends join us for the day.
Love The Cavanagh Family
To read Amelia Cavanagh's obituary, click here.