Sudds: MP shares thoughts on truckers' demonstration
The MP's Report
Good afternoon Kanata—Carleton,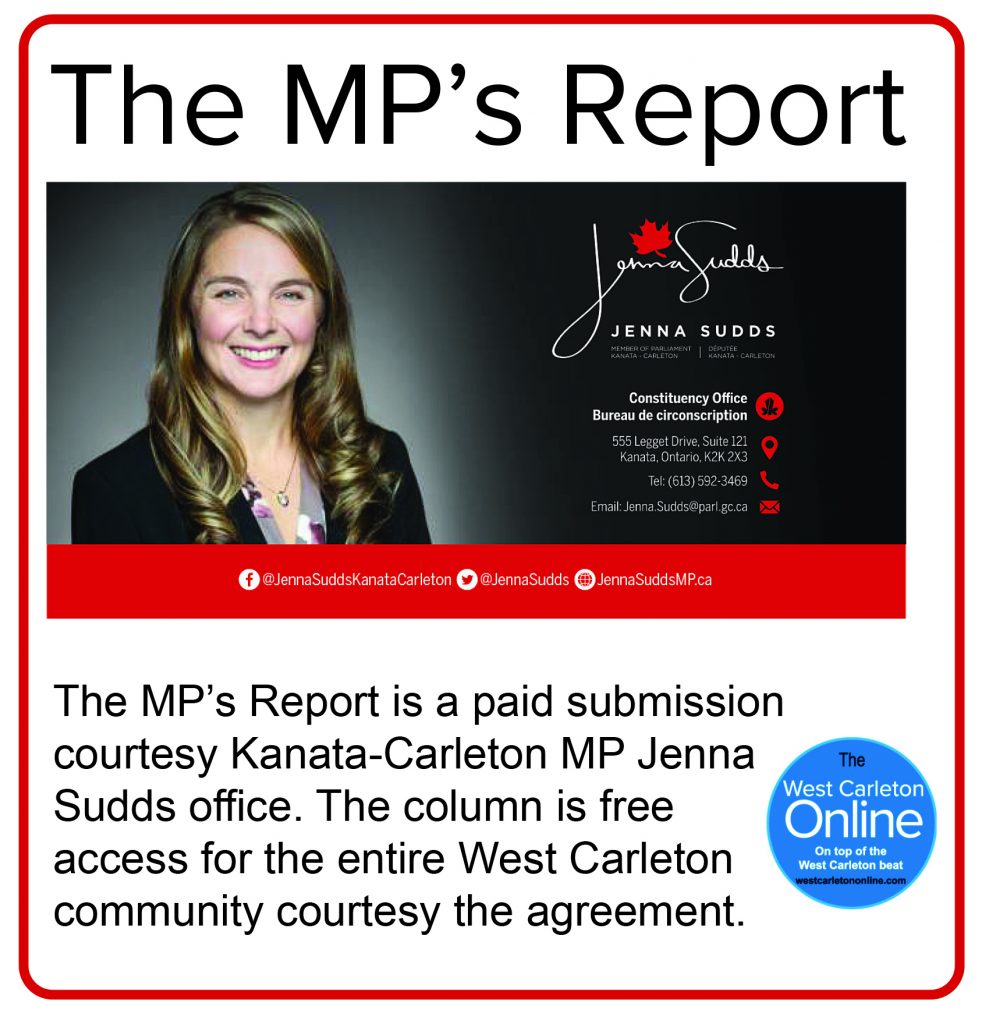 It's hard to believe that January has already come and gone! I hope you all managed to stay warm. It certainly has been a very cold month with many extreme weather warnings, as well as a record-breaking snowstorm on January 17th!
My thanks to the many snow removal teams across Kanata—Carleton for clearing our communities' streets and pathways quickly and efficiently. I have to admit though, my three daughters did not mind starting the return to in-person learning with two snow days!
COVID-19 Update
As Omicron continues to spread, please continue to follow Ottawa Public Health guidance. The situation and advice have been changing with the increasing number of people impacted by COVID-19 and the Omicron variant. Please monitor OttawaPublicHealth.ca regularly for updates.
As announced by the Ford Government on January 20th, effective January 31, 2022, Ontario will begin the process of gradually easing restrictions, while maintaining protective measures, including but not limited to:
Increasing social gathering limits to 10 people indoors and 25 people outdoors.
Increasing or maintaining capacity limits at 50 per cent in indoor public settings, including but not limited to:

Restaurants, bars and other food or drink establishments without dance facilities;
Retailers (including grocery stores and pharmacies);
Shopping malls;
and more.

Allowing spectator areas of facilities such as sporting events, concert venues and theatres to operate at 50 per cent seated capacity or 500 people, whichever is less.
Rapid test distribution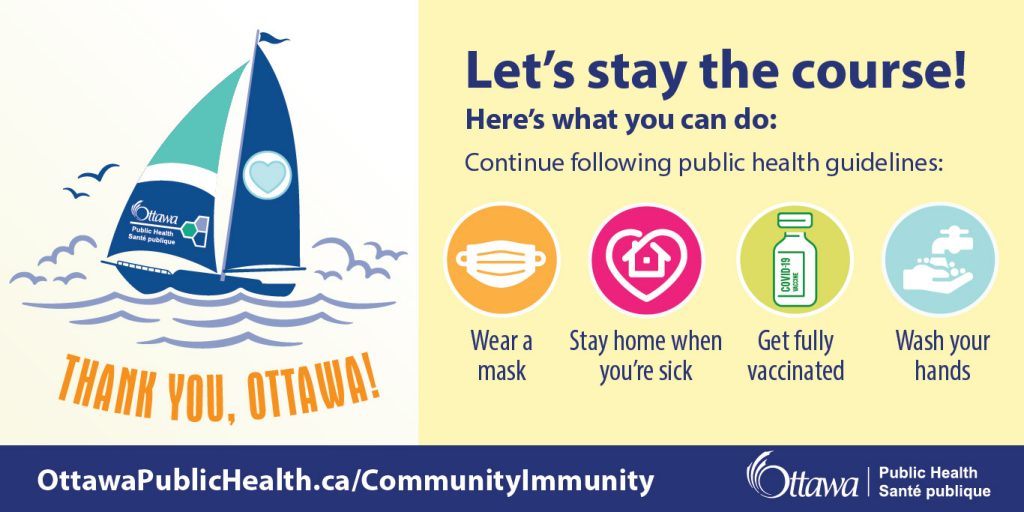 My team and I have received many questions about rapid tests. As shared on January 10, 140 million additional rapid tests are being delivered to the provinces and territories in January — building on the more than 120 million rapid tests that we provided in 2021.
The federal government's responsibility is to procure rapid tests, which we then divide and distribute on a per-capita basis to the provinces. Ensuring that rapid tests are distributed fairly and efficiently to residents is the responsibility of the Province of Ontario.
To that end, I have heard the feedback of residents who have waited in long lines and struggled to access rapid tests. I know this has been frustrating for many. Ensuring that my constituents have access to free rapid testing is a high priority of mine. I have shared the suggestion of distributing rapid tests via Canada Post with Minister Filomena Tassi who has confirmed they are reviewing this. However, I would stress that unless the Province asks for assistance, it is a Provincial responsibility.
Parliament is back in session!
As of Monday, the House of Commons has resumed sitting. On the legislative calendar, Members of Parliament will be debating a number of bills, including:
Bill C-5, which aims to repeal certain mandatory minimum penalties for simple drug possession offences.
Bill C-7, which makes procedural amendments to the Parliament of Canada Act.
Bill C-8, which:

Introduces a new refundable tax credit for eligible businesses on qualifying ventilation expenses made to improve air quality
Expands the School Supplies Tax Credit from 15% to 25%
Expands the School Supplies Tax Credit eligibility criteria to include electronic devices used by eligible educators
Introduces a new refundable tax credit to return fuel charge proceeds to farming businesses in backstop jurisdictions
And implements other provisions of the economic and fiscal update tabled in Parliament on December 14, 2021

Bill C-9, which aims to strengthen judicial oversight and reviewing allegations of misconduct by judicial officials.
I am looking forward to hitting the ground running with the rest of my Liberal colleagues, ensuring that the important legislation on the floor is efficiently passed in the best interests of Canadians. Read more about my priorities for Parliament in 2022 here.
Free volunteer income tax clinic
My team and I will be hosting the Community Volunteer Income Tax Program (CVITP), where volunteers will assist constituents of Kanata-Carleton, free of charge, with simple 2021 Income Tax Returns.
To be eligible for the CVITP, individuals must have a modest income and a simple tax situation. To see if you qualify for the free tax clinic, please visit the Canada Revenue Agency's website.
Click here to register for the Volunteer Income Tax Clinic
Vaccine mandate for cross-border truckers now in effect
Canada-US trucking is a vital industry; more than two-thirds of the $650B in goods traded annually between Canada and the United States travels on roads. While our North American supply chain is a very efficient supply chain, it is also susceptible to COVID-19 outbreaks and service interruptions.
Similar to the vaccine mandate established by the United States (which mandates that all truck drivers entering the United States must be vaccinated), Canada has implemented a policy requiring all truck drivers crossing our borders to be fully vaccinated. Unvaccinated Canadian drivers must present a negative COVID test and must quarantine upon arrival in Canada.
This mandate is essential to keeping our supply chain safe from COVID-related interruptions. Over 95% of Canadian truck drivers are already vaccinated, and the vaccine mandate is strongly supported by the Canadian Truckers Alliance.
On the topic of the ongoing convoy protests downtown, I have shared my concerns, and the concerns of the many residents who have reached out to me, with Mayor Watson. Ultimately the Ottawa Police Service is responsible for ensuring the security of the downtown core, and I do trust that they are making the best possible decisions to mitigate the security concerns given the circumstances.
I have been outspoken on social media that the concerns of these protestors have been heard, and it is now time for protestors to consider returning home and re-opening the downtown core for the safety of residents.
February is Black History Month
Every February, people in Canada are invited to participate in Black History Month festivities and events that honour the legacy of Black Canadians and their communities. Please join me in celebrating Black culture and history, and to reflect on the significant contributions Black Canadians have made to building Canada. The theme for Black History Month 2022 is February and Forever: Celebrating Black History today and every day.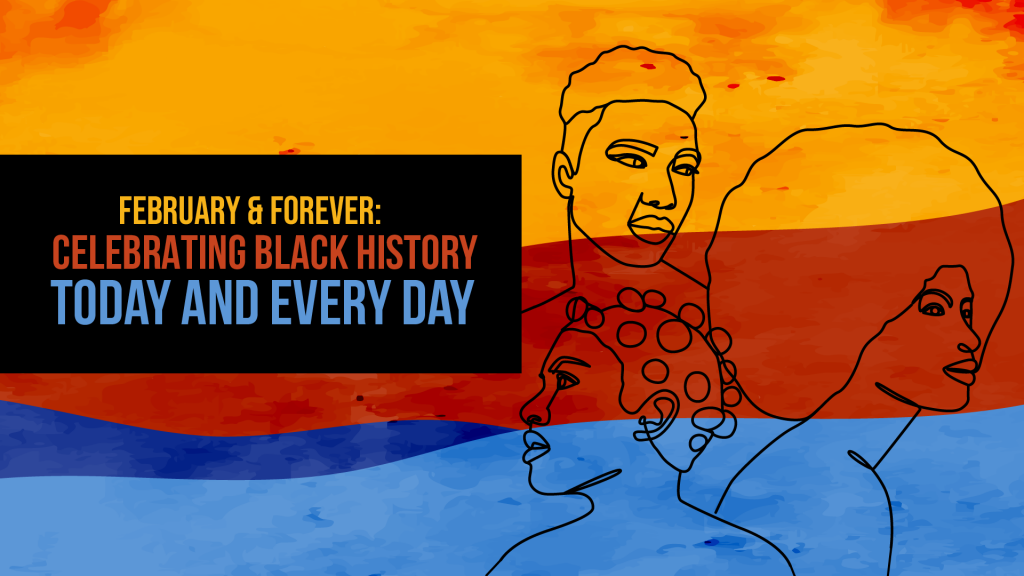 Winter Health and Fitness Week: Feb. 14 to 20
Physical activity significantly helps manage stress, anxiety, and depression; it's good for your physical and mental health! Please join me this Winter Health and Fitness Week by getting outdoors and being active. If you are looking for ideas, there is no shortage in Kanata—Carleton. We are fortunate to have many local rinks, hiking paths, and other recreational offerings right at our doorstep, such as:
Greenspaces

South March Highlands Conservation Forest
Carp Ridge
Torbolton Forest
Kanata Golf and Country Club

Outdoor skating rinks & trails
Cross country ski trails
Not to mention the many toboggan hills in our community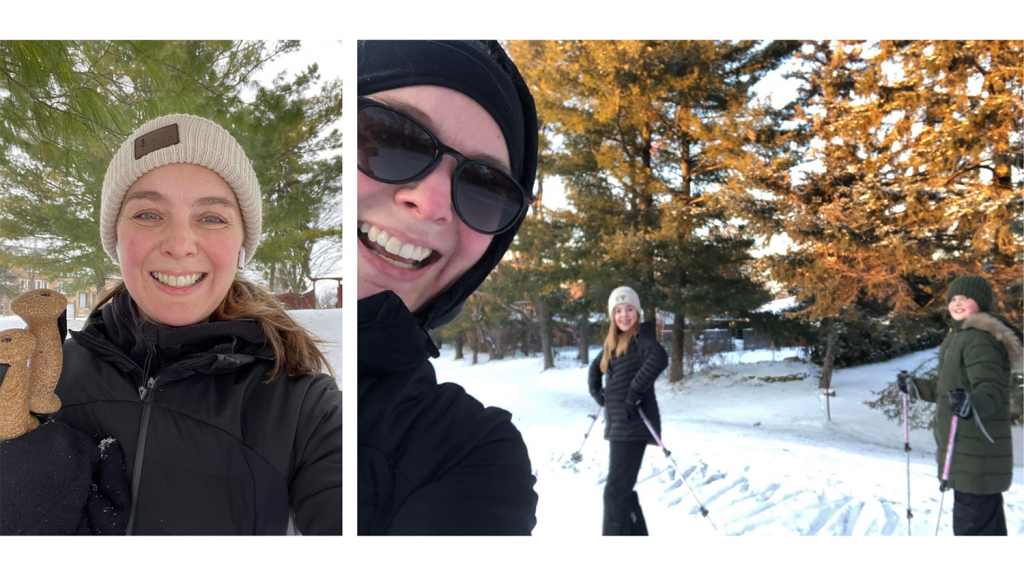 Please remember to abide by capacity restrictions where applicable, and please thank the local volunteers who ensure that our community's outdoor amenities are ready for winter activities!
Virtual Town Hall on Jan. 18
I would like to thank everyone who joined me for my Virtual Town Hall on January 18th. While we still cannot meet in person, it was a great opportunity to hear directly from many of you and answer your questions. If you missed it, a recording is available on my Facebook page.
I plan to host more community town hall meetings in future months to regularly solicit your feedback and ideas. Stay tuned for details.
Important dates
Canada Child Benefit: February 18 & March 18
Canada Pension Plan: February 24 & March 29
Old Age Security: February 24 & March 29
Canada Workers Benefit: April 5
GST/HST Credit: April 5
You can sign up for direct deposit to automatically receive benefits in your bank account. To do so, visit the Canada Revenue Agency website or call 1-800-959-8281.
If you need assistance with any of these payments or with registering for these programs, please contact my Constituency Office at Jenna.Sudds@parl.gc.ca or 613-592-3469.
Other upcoming dates
Month of February: Black History Month
February 1st: Lunar New Year
February 2nd: Groundhog Day
February 14th: Valentine's Day
February 15th: National Flag of Canada Day
February 21st: Family Day
Family Day Skate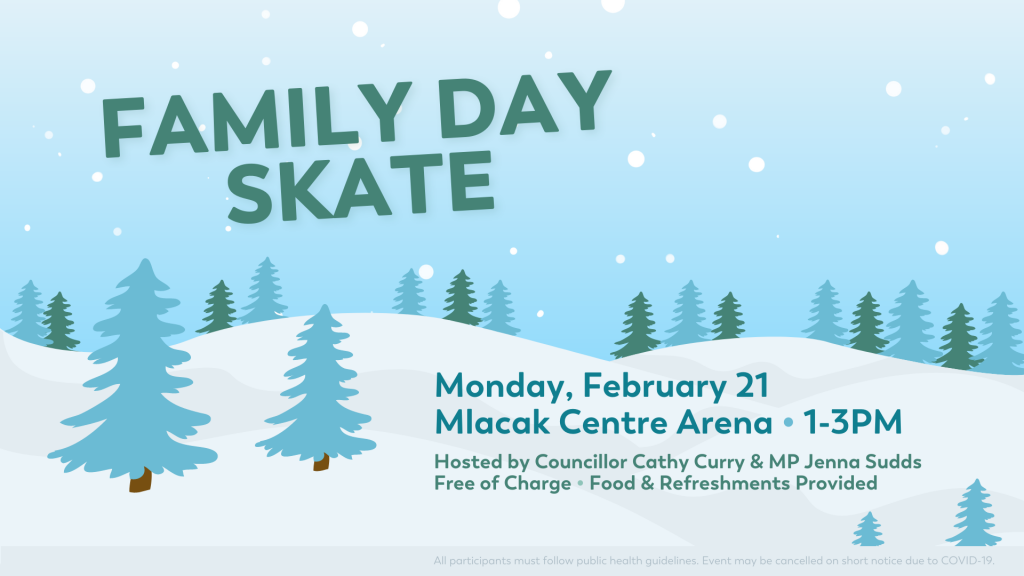 Please join Kanata North Coun. Cathy Curry, and me on Feb. 21 for a Family Day Skate at the Mlacak Centre Arena. Please be sure to pre-register. More information is coming soon. Visit kanatanorth.ca for details.
Let's keep in touch
I continue to update constituents on important government events and programs on my website. For details, please visit JennaSuddsMP.ca.
Again, please don't hesitate to reach out by email jenna.sudds@parl.gc.ca or by phone (613) 592-3469. I'd welcome your input and look forward to working together.