Stonecrest raises $1,800 for WCFAC
By Jake Davies - West Carleton Online
KINBURN – A holiday fundraising campaign by the students of Stonecrest Elementary School raised $1,800 for the West Carleton Food Access Centre (WCFAC).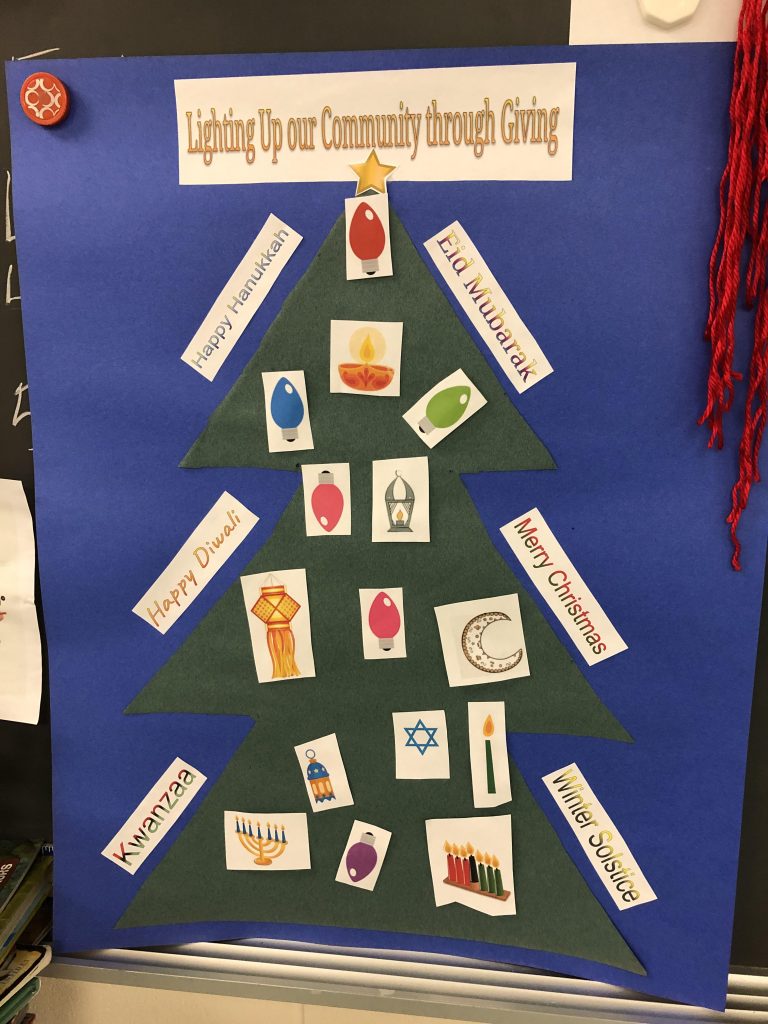 Stonecrest learning support teacher Kate Tucker, one of the staff organizers, says the school knows the holiday season is an important time for the WCFAC, especially in 2020.
"We knew it was a really important year to make sure we continued to support our local food bank," Tucker told West Carleton Online Saturday (Jan. 2). "After a quick call we learned normal food collection wasn't possible, but we really wanted the students to be a part of the process and see their contributions (versus just an online donation by parents) so we came up with the tree and ornament idea for each donation."
Students were asked to bring whatever money amount they could from coins to bills to help local individuals and families in need. Classes then placed a symbol from one of many festivals of light celebrations in the West Carleton community to watch the tally of donations grow.
"Classroom trees were covered by the end of the two-week fundraiser," Tucker said.
Stonecrest ended up raising more than $1,800 for the WCFAC.
"We were really impressed at how motivated the students, and their parents, were to give and very surprised and proud of the amount raised," Tucker said. "It was so successful, and kids were so excited to add a symbol to their class tree we have been discussing how maybe we should do it this way next year too."