Carp's Dave Smith Youth Treatment Centre launches Village of HOPE campaign
Special to WC Online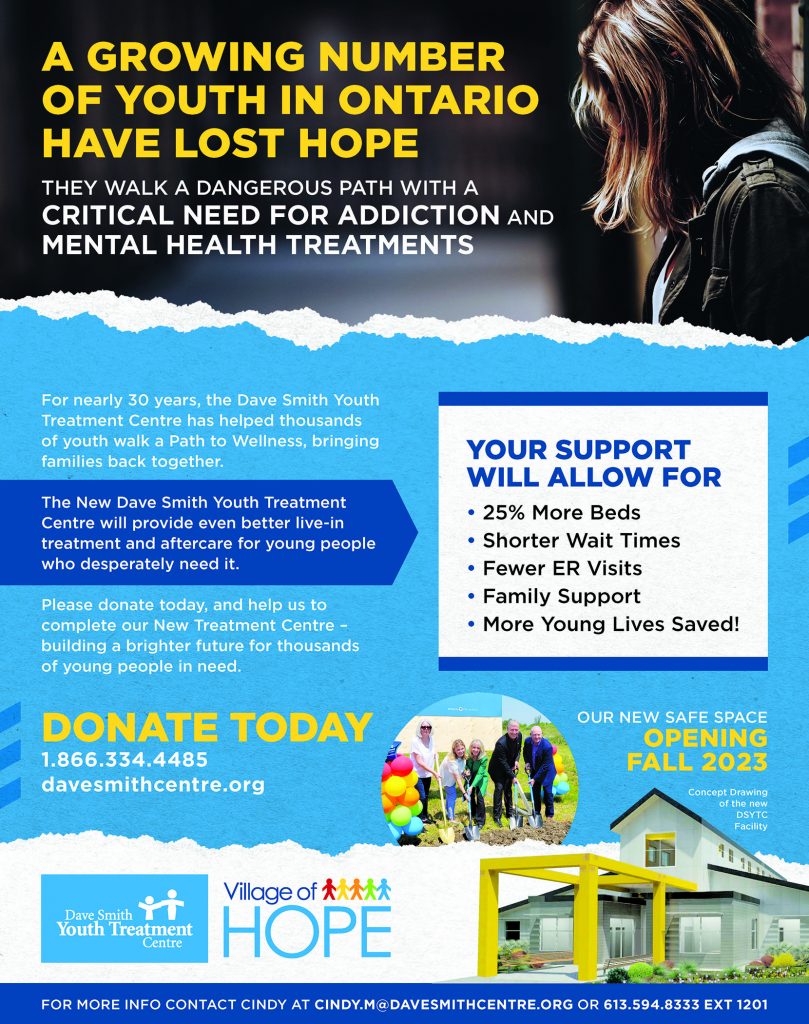 CARP – The Dave Smith Youth Treatment Centre launched its $4 million Village of HOPE fundraising campaign today (Sept. 26).
The campaign's goal is to expand and enhance the delivery of life-saving care to the growing number of youth and families in the Ottawa community struggling with mental health and substance use.
"I have seen the impact of addictions on youth in our community, and the desperation of parents and loved ones trying to get their kids help," interim Chief of the Ottawa Police Service (OPS) and DSYTC board chair Steve Bell said. "The Dave Smith Centre provides a crucial piece in the continuum of care for youth and families affected by addiction and mental health issues. DSYTC and the Village of HOPE campaign are vital to increase our ability to provide treatment for youth, an area where we know there is a huge gap."
"Youth are in need, families are in need," DSYTC senior director of philanthropy Cindy Manor said. "The COVID-19 pandemic has shown us how critical the DSYTC's services are for young people in our community. The numbers are staggering. One hundred per cent of our youth clients report experiencing at least one mental health issue. When families come to us, they're looking for a glimmer of hope. Support for the Village of HOPE campaign means we can help more of them."
The Village of HOPE campaign launch comes on the heels of the fifth annual Dave Smith Day in the City of Ottawa, honouring the DSYTC's founder and namesake, and as construction continues on DSTYC's new facility in Carp. In March, the Government of Ontario announced it would invest more than $15 million to support the construction of the new centre, which will bring all staff and clients together under one roof while expanding capacity by 25 per cent and reducing wait times.