Carp Fair presidents pick favourites
By Jake Davies - West Carleton Online
CARP – The buzz is deafening, set-up work is underway and the Carp Fair is only three sleeps away before kicking off its 156th edition (Sept. 26 to Sept. 29).
It's a year-long operation organizing the Carp Fair and all the other fundraising events the Carp Agricultural Society hosts throughout the year, and that hard work pays off every year, all you have to do is go to the fair and see for yourself.
Filling the fair's presidents' role is a 13-year-process, and it is absolutely a labour of love. This year President of Agriculture Doug Norton and President of Homecraft Martha Palmer are getting ready for the busiest weekend of their lives. But they took some time out of their busy days to help us help you plan your Carp Fair days accordingly – you have to work hard if you want to see, hear, do and eat everything there is to see, hear, do and eat at the Best Little Fair in Canada.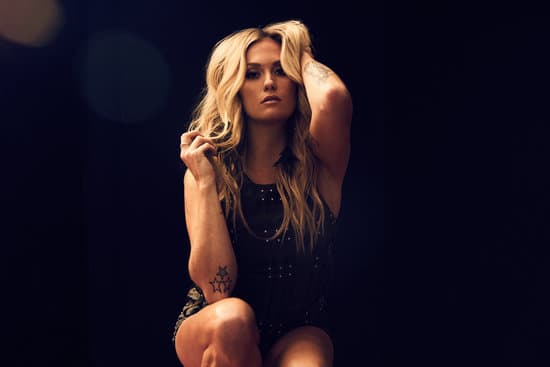 While it takes 13 years to become the board president, most on the board members have been at the fair a lot longer than that.
To the best of their memories, Palmer has attended the fair 25 times. She only moved to the area in 1994, so she hasn't missed one since.
"Probably one of the reasons we moved here was because of the fair," Palmer told West Carleton Online last May. "Viewing our home during the fair might have influenced us a bit."
Norton, a Calabogie resident originally, moved to the Carp area in 2000. His first time volunteering was in 1988 and says he's attended the fair 23 times.
Try asking a pair of people with a combined 48 years of experience going to the fair about their favourite memory and the answer is exactly what you would expect.
"Some we can't put in the paper," Palmer replied.
Hey, we get it, we've been to the fair nearly that many times too.
Norton says his favourite memory he can share was the Cheap Trick concert in 2012. It was a year after Cheap Trick was blown off the Bluesfest stage injuring four including member Tom Petersson. It must have been a heck of a recovery.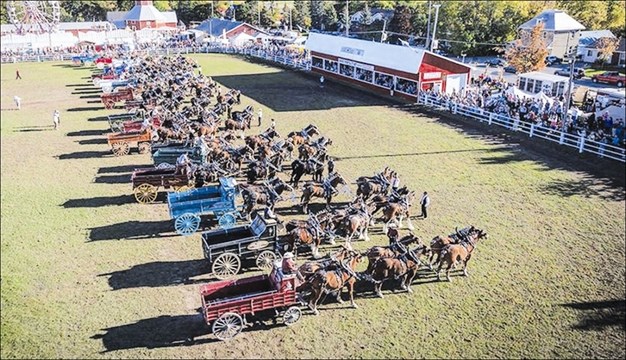 Music is always a huge part of the Carp Fair, and this year the focus is a little more country.
Headliners include Meghan Patrick, Madeline Merlo, Timberline, David Lee Murphy, Ambush and David Wilcox (you have to have a little rock and roll) with lots, and lots of other entertainers throughout the weekend as well.
For Palmer, her favourite memory came the year of the 150th anniversary of the Carp Fair in 2013. It was a Guinness Book of World Records memory when on Sunday, Sept. 29, 2013, 25 six-horse hitches, for a total of 150 horses, were lined up in the Carp Fair's main ring at one time.
Presidents' Top 5 things to do at the Carp Fair
The hardest question put to the presidents for this interview was to have them boil down all the things going on for this upcoming fair in to a Top 5 list. So, with no further ado, we present to you, the Top 5 things to do at the 156th Carp Fair:
President of Agriculture Doug Norton:
1. 156th Carp Fair Ceremonial Parade – Saturday, Sept. 28, noon – throughout the fairgrounds.
2. Six-Horse Hitch Class – The Heavy Horse Show gets underway Saturday, Sept. 28 at 9:30 a.m.
3. Rodeo – the Rawhide Rodeo gets underway Sunday, Sept. 29 from noon to 3 p.m.
4. Cattle Show – well, there's all kinds of different cattle shows throughout the fair all week long, best to check the schedule.
5. Fair Food – 'nuff said (available everywhere you look).
President of Homecrafts Martha Pamer:
1. Ride on a Ferris Wheel – A great way to see the entire fairgrounds from up high, and a lot of Carp too. Don't forget to take a selfie and tag it #CarpFair. The midway opens at 6 p.m. on Thursday, Sept. 26 with Midway Toonie Night and operates for the duration of the fair (at regular pricing).
2. Students arriving for Ag Awareness – It is an agricultural event after all and there is no shortage of opportunity to learn at the fair. The School Fair – Ag Awareness School Program opens Friday, Sept. 27 at 10 a.m. This year, the Carp Fair is introducing Talk to a Farmer which also gets underway Friday, at 10:30 p.m. in the Ag Tent and goes all weekend long.
3. Quilt displays in Exhibit Hall – tons of beautiful, homemade quilts on display along with all of the Homecraft Exhibitors entries. Open all fair long.
4. Meghan Patrick and Madeline Merlo concert – Friday night in the rink. Two up and coming country superstars ready to rock the rink.
5. Fair Food – 'nuff said (we see a trend).
For the complete Carp Fair schedule, click here.
West Carleton Online will be filing stories all day, every day live from the fair. If you see publisher Jake Davies around, be sure to come say hi and tell him how much you've been enjoying the fair.