Brush fire threatens Carp-area homes
By Jake Davies - West Carleton Online
CARP – Volunteer firefighters were put to work fighting a brush fire in Carp protecting a number of homes along Hidden Lake Crescent the very same day the city's fire ban was lifted.
Firefighters from Carp's Ottawa Fire Station 64 were called out at roughly 4 p.m. yesterday (May 6) to attend to a brush fire quickly approaching a row of homes on Hidden Lake Crescent, the northern border of a large, medium density subdivision full of single family homes.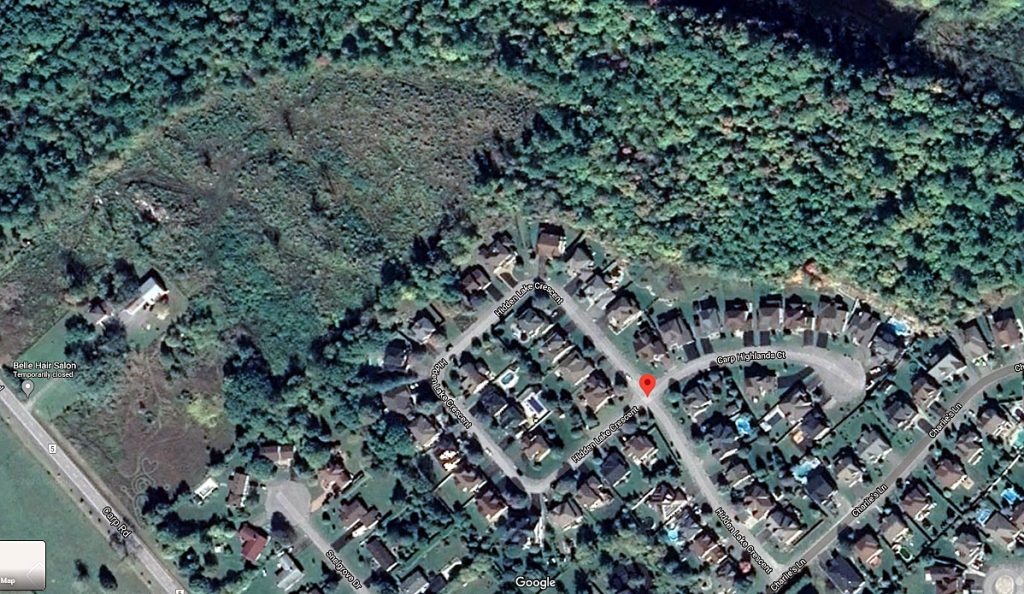 "Ottawa Fire Services (OFS) received multiple 911 calls reporting brush burning approximately 50 feet behind some homes on Hidden Lane Crescent," OFS public information officer Jen McNeely released in a statement yesterday. "Firefighters declared a working brush fire upon arrival."
The fire was near a walking trail and involved approximately one acre.
"Firefighters worked quickly using forestry hose, pump packs and flails to contain the fire to surface fuel," McNeely said. "The suspected cause was a campfire. Although the burn ban has been lifted please continue to use caution when activating your burn permits."
The fire was declared under control at 4:21 p.m. A loss stopped was declared at 5:06 p.m. There were no reported injuries. An Ottawa Fire Investigator will not be required to attend for this incident.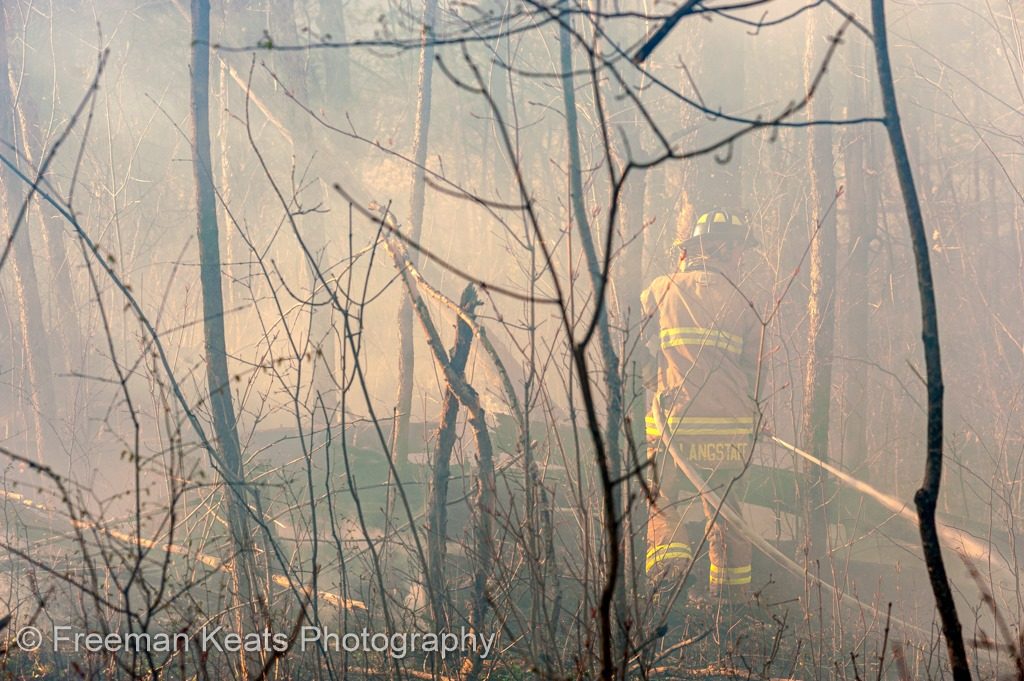 Despite a fire ban in place for all of April, Ottawa firefighters responded to a record number of calls in April. West Carleton firefighters responded to two large brush fires on April 27.
West Carleton Online would like to thank photographer Freeman Keats for providing these photos. You can see more of his work at his website here: www.freemankeatsphotography.com/.
Ottawa firefighters also responded to a 25-acre brush fire in Rideau Goulbourn Ward yesterday.
"OFS received a 911 call at 3:38 p.m. on May 6, reporting a large out of control fire in a field adjacent to a property at 2700 Roger Stevens Dr.," McNeely said. "The fire was consuming very dry residual vegetation in an open agricultural area and the fire was growing very quickly."
It has been determined a piece of unauthorized material was placed on a controlled fire and embers were swept away by a breeze and ignited what grew to a 25-acre fire.
"Upon arrival, fire fighters began an aggressive and very physical suppression operation that included specialized equipment and fire fighters from multiple stations," McNeely said. "There were exposure concerns for the crews on scene as three homes closely bordered the area where the fire was travelling towards. The chief officer in command of this operation would like to sincerely thank the farmers who immediately assisted fire crews with land working machinery."
The farmers' contributions were invaluable to ensure the suppression of this potentially devastating fire was successful. The fire was declared under control at 3:35 p.m. and a loss stop was broadcast at 4:01 p.m. No injuries were reported and there was no loss to property.