Bicycle bandit arrested again in foiled bar heist
By Jake Davies - West Carleton Online
OTTAWA – The bicycle bandit has been arrested again following an attempted bar heist last Sunday.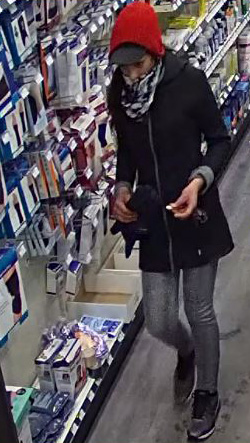 On Jan. 20, at approximately 10 a.m., a woman entered a bar restaurant establishment in the 100 block of Montreal Road. She sat down close to the cash register and when an opportunity presented itself, an undetermined amount of money was taken.
A short foot pursuit ensued between the woman and a staff member. She was apprehended and brought back to the bar restaurant awaiting police officers. While waiting inside, she managed to arm herself with a screw driver and tried to assault the complainant. He suffered no injuries.
Amalia Assad-Espinoza, 28- years-old of Ottawa, is charged with robbery, two counts of assault with a weapon and breach of recognizance. Assad-Espinoza will be in show cause court Monday (Jan. 21).
Assad-Espinoza was also arrested on Jan. 15 and charged in a series of robberies in Ottawa. In those robberies, Assad-Espinoza used a bicycle as her primary getaway transportation.