Holly's Haven shipping container arrives
By Jake Davies - West Carleton Online
DUNROBIN – Step one of efforts to provide a new care centre for Dunrobin's Holly's Haven Animal Rescue is done, but lots more work, and fundraising, is still ahead before the desperately needed new building is ready for use.
Last July, Holly's Haven founder and operator Lynne Rowe took West Carleton Online on a tour of the shelter, filled to the brim with racoons, skunks and squirrels recovering from devastating injuries. That's just a small list of the variety of animals the shelter has cared for, for more than 10 years.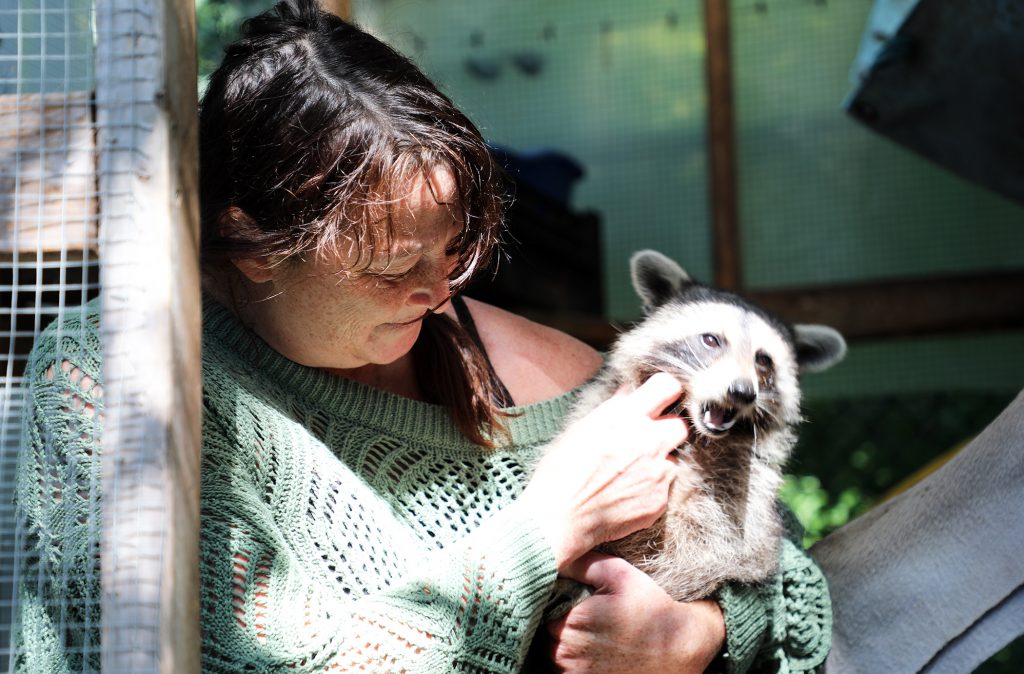 Holly's Haven is a registered charity operating on a shoestring budget while sometimes caring for more than 35 animals at one time, all recovering from a variety of injuries.
"We hit 600 for this season today," Rowe told West Carleton Online last July about the huge increase in animals the shelter is caring for since the start of the pandemic. "We're without a building right now but the need for our services has greatly increased. We do work on a foster system here, but we still need a facility. I can't operate another season without a new building."
In stepped Humble Creek Homes owner Dunrobin's Simon Feizo-Gas and Patrick Lamothe. The tiny home builders came up with the idea of turning a shipping container in to a suitable wildlife rescue facility complete with running water, electricity and "everything else for Holly's Haven to serve injured and orphaned animals."
"When Lynne first reached out to us it was like, sorry for the lack of a better term, like a perfect storm," Feizo-Gas told West Carleton Online at the time. "We thrive in helping our community and our clients. The fact it was a charity doing amazing work in providing this crucial care, as well as right in our backyard, and seeking to have a new facility built through shipping containers, a unique product we currently offer. It was not a matter of if we can or should help, it was more like let's get to it."
While the fundraising continues, last weekend Humble Creek Homes delivered the shipping container to Holly Haven's Dunrobin Road location.
"With the shipping container now on-site, thanks to the amazing initial donations, we can get rolling on its transformation," DeFazio told West Carleton Online yesterday (Jan. 4). "We still have to get the word out to raise enough for the next few stages, but we are confident we can build momentum. All in all, Patrick and I are excited at getting the ball rolling on getting Holly's Haven their new care centre."
Currently the fundraising is at $4,485 thanks to 61 individual donations. The goal to cover the container and the costs to make it a suitable care centre is $48,000. A sponsors' plaque will also be mounted on the care centre acknowledging those who helped make the care centre a reality.
If you would like more information on the fundraiser or to donate yourself, visit Holly Haven's gofundme page here.