A Carp Christmas: The Carp Commons Seniors Residence
By Jake Davies - West Carleton Online
Opening in the fall of 2019, the Carp Commons Retirement Village was the biggest construction project in the Village of Carp's history.
"Carp Commons Retirement Village is a full-service senior's residence for independent residents with additional services to assisted and memory care on a dedicated care floor," Carp Commons marketing manager Rebekah Gunning told West Carleton Online.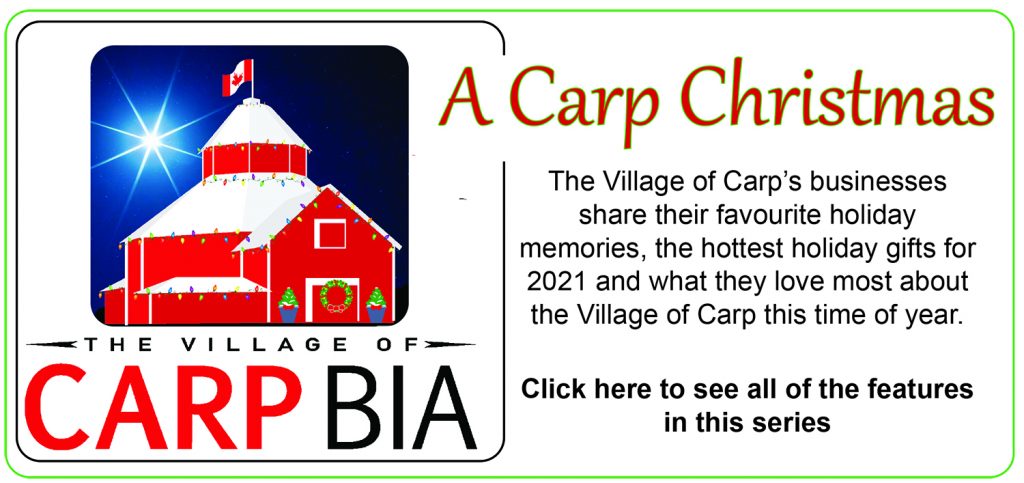 In that short time since opening, the 129-suite full-service seniors' residence has become an important community member hosting events for, not just its residents, but all of Carp.
The Carp Commons is more than a place to sleep though. The downstairs common space includes a formal dining room, chef's kitchen, common kitchen, café spaces, study rooms, banquet halls and a theatre, just to name a few of the amenities.
All the amenities at the Carp Commons have allowed staff and residents to come up with their own holiday traditions.
"We have monthly themed dinners that follow our living, loving local calendar, using only the freshest ingredients," Gunning said. "Every Christmas we have a beautiful Christmas dinner, with residents and staff participating in the 12 days of Christmas and an elf who is hidden each day throughout the building."
But the Carp Commons crew also takes every opportunity it gets to enjoy the holiday season in the village as well.
"We love the Carp Farmers' Christmas market, Light up the Village and the Christmas parade," Gunning said.
The Carp Commons Retirement Village's top holiday gift idea
Move in by Jan. 31, 2022 and get one month free and we pay for your move (some conditions apply).
The Carp Commons Retirement Village