A Carp Christmas: The Carp Fair
By Jake Davies - West Carleton Online
While the Carp Fair only comes around once a year, celebrating Canada's Best Little Fair is a year-round tradition, and celebrating community is a year-round tradition for the Carp Agricultural Society (CAS).
Last September was the 158th edition of the Carp Fair, a bit of a return for the fair that had to take 2020 off due to COVID-19. But the CAS is known for a lot more than just organizing the Carp Fair.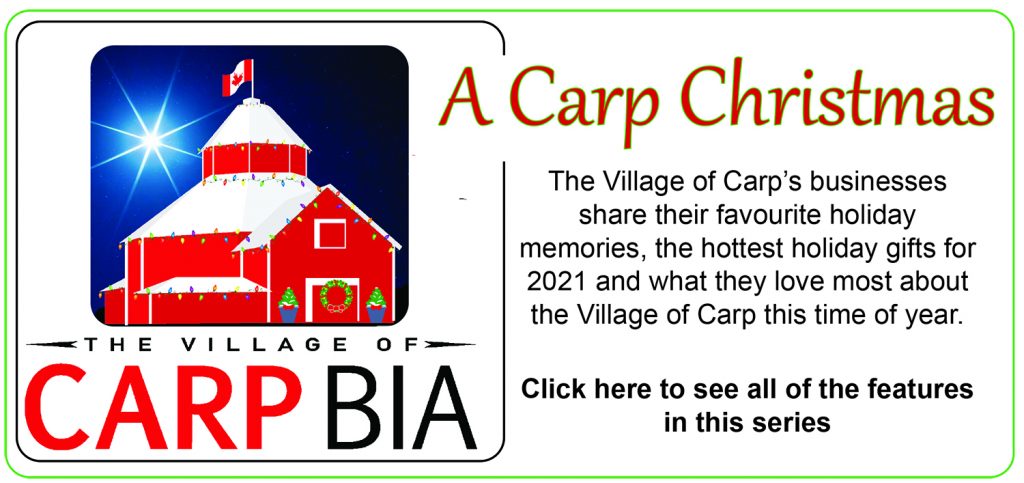 "The Carp Fair has been around for 158 years," Carp Fair general manager Natalie Wilson told West Carleton Online. "We are the 'Best Little Fair in Canada. The CAS promotes agriculture in our community and surrounding area. Members of the CAS are passionate about agriculture and the success of the business. We are huge supporters of Carp, community members and supporting local."
The CAS hosts a field-full of community events each year along with the fair including it's very popular euchre series, men's night, ladies' night and is a co-host of next week's Santa Claus parade.
Last year the CAS in partnership with the Huntley Community Association, hosted Carp's 11th annual Santa Claus Parade. Because of COVID-19 the event was a stationary parade, with visitors taking their car through a maze of stationary floats throughout the Carp Fairgrounds. The event was a huge hit.
It's no surprise Wilson says her favourite Christmas traditions are taking in all "the local Santa Claus parades."
Carp's parade, and the community that supports it, is just one reason Wilson thinks the holiday season in so great in Carp.
"Supporting local businesses, seeing our community come together for holiday events such as the CAS Drive-Thru Parade and of course spending time with family and friends," Wilson said.
The Carp Fair's top holiday gift ideas
Carp Fair Lottery Calendar
Carp Fair clothing (t-shirts and hoodies!)
Carp Fair playing cards, water bottles and ball caps
Carp Agricultural Society