A Carp Christmas: The Carp branch of the OPL
By Jake Davies - West Carleton Online
The Carp branch of the Ottawa Public Library, might not be the first thought that crosses your mind while doing your holiday shopping, but a library card is the gift of knowledge, and the best thing is, they're free.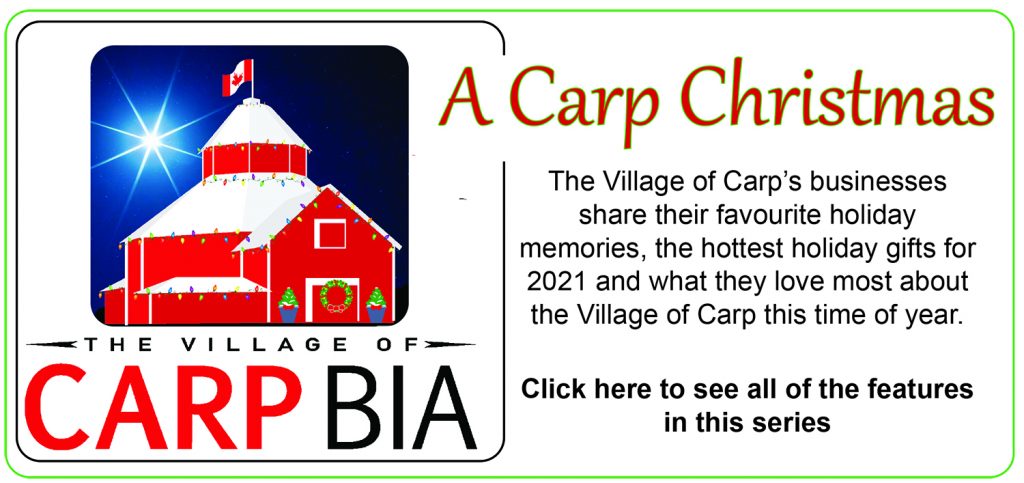 "The Carp branch of the Ottawa Public Library provides free access to a variety of services, resources, information and programming to the community of Carp," branch supervising librarian Kristy Pedersen Ruel told West Carleton Online.
Some of those services include:
Public computers, printing, scanning and Wi-Fi access
A variety of material such as: video games (including Switch games and others); the latest bestsellers (print and electronic), large print books, magazines (print and electronic) movies (DVDs and downloadable movies) audio books (electronic and book-on-CD) and so much more.
Ottawa Public Health well water testing drop-off site
Programs – virtual and in person such as Family Storytime
Take home themed storytime bundles and crafts for kids
West Carleton Art Society local artists display their work
"Staff are happy to help customers with questions about research or school projects, assist with general computer use, recommend books to read, assist with downloading and printing proof of vaccination, help with accessing ebooks or downloadable audiobooks and so much more," Ruel said.
And you can hang out all day if you like.
"We are unique in that the library is one of the few remaining public spaces where you can stay as long as you want without having to purchase anything," Ruel said. "We are welcoming and open to all, and we are committed to providing access to spaces, collections, programs, resources and expertise."
You don't get in to the library business without a love of books, and for Ruel, they are a big part of every holiday celebration.
"Sitting with my family, around the fire, while the snow is falling, with a warm cup of something in hand, reading aloud Stuart McLean's humorous, heartwarming short stories in Christmas at the Vinyl Café," Ruel said, speaking about one of her family's holiday traditions.
And the Village of Carp is just like a story out of a Stuart MacLean book this time of year.
"It is a time for both relaxing and celebrating with friends and family," Ruel said. "There is much to be grateful for. Also, Buddy the Elf ice cream from the Carp Custom Creamery."
The Carp Library's top gift ideas
An Ottawa Public Library card! If it's out there, it's in here. It's the gift that keeps on giving.
Borrow the latest bestsellers such as The Apollo Murders by Chris Hadfield; The Madness of Crowds by Louise Penny; Wish You Were Here by Jodi Picoult; Go Tell the Bees That I am Gone by Diana Gabaldon; Dog Man Mothering Heights by Dav Pilkey; Elephant and Piggie Biggie! Volume 4 by Mo Willems and so many more.
Borrow Nintendo Switch games
Carp branch – Ottawa Public Library