Legion: Branch 616 re-opens
By Arleen Morrow for West Carleton Online
CONSTANCE BAY – Branch 616 has tentatively reopened on Thursday, Friday and Saturdays from 2 p.m. to 6 p.m. with recommended COVID-19 guidelines.
A special opening was held on Sunday Sept. 27 to accommodate the ladies of Tuesday night darts who held their wind-up awards presentation and dinner which was held over from May due to the pandemic.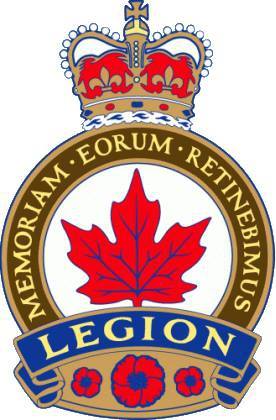 The bar is now open and available to accept membership dues in person between the stated hours of 2 p.m. to 6 p.m. Thursday, Friday, and Saturdays. The 2021 Earlybird Membership Campaign is underway, so you will get your discount, plus your name in the draw for your free membership. Please contact Membership chair Kevin Johnson at 613-832-3170 for info regarding paying or joining online. The discount doesn't apply if you pay online.
Men's darts season will resume on Thursday, Oct. 15, 7:30 p.m. Ladies Darts will resume on Tuesday, Oct. 13, 7 p.m. Both the upstairs and the downstairs boards will be used in order to comply with COVID-19 rules.
Thank you from the branch to the Ladies Darts who donated $800 to the Roof Repair Fund.
The Ladies Auxiliary Zone Commander's Inspection went ahead as planned on Wednesday, Sept. 23 with Zone Commander Marilyn Devlin, Deputy Zone Commander Elaine Madore, President of Ladies' Auxiliary (LA), 616 Sheila Masson and 616 Secretary Arleen Morrow in attendance. Branch 616 LA received the award for most new members (eight plus one re-instated) recruited in the year. The commanders commended 616 for our books, minutes and recruitment. Thank you, ladies, for an excellent report in a difficult year.
Branch 616 will conduct a scaled back Remembrance Day observance on Saturday, Nov. 7, under strict COVID-19 instructions. There will be no parade, no special guests and no advertising. The Colour Party shall be composed of executive members only. The cenotaph ceremony will be limited to 100 people on legion grounds. Wreaths will still be available for purchase: call the branch at 613-832-2082 or Bogdan Procyk at 878-8701 to order. You may also submit your order online. We ask that all visitors comply with COVID-19 safety measures to keep everyone safe and healthy in order to stop the spread of the virus and to keep the legion open.
The Poppy Campaign will also be scaled back and will start on Friday, Oct. 30. The placing and manning of tables at our usual stores will be challenging this year: Poppy Chair Bogdan Procyk will contact the stores and make a plan. The campaign runs from Friday Oct. 30 to Tuesday, Nov. 10.
Coming up
Tuesday, Oct. 13: Ladies Dart League Season Opener. Registration for Upcoming Season: 7 p.m. All ladies age 19 and up are welcome to join us for a fun night of darts. Blind draw for teams. Come out and enjoy yourself – you may like it enough to join and play every Tuesday! No experience necessary!
Friday, Oct. 9: Take-out Thanksgiving Turkey Dinner by Harriet. $15 including tax. Full course turkey dinner, pick-up from 5:30 to 7 p.m. Pre-order available. Call Harriet at 613-806-1789 or 613-832-2082.
Wednesday, Oct. 14: Zone Commanders Annual Inspection. 7 p.m. Zone Commander Rob Madore will make his annual visit to inspect 616 finances, minutes, etc. branch president, first V.P. and secretary are required to attend. Other executive members are welcome.
Saturday, Nov. 7: Branch 616 Remembrance Day Observance.
Wednesday, Nov. 11: Remembrance Day