Tick project coming to Carp
By Jake Davies - West Carleton Online
CARP – The UPTick project is coming to Carp.
Ticks and their propensity to carry lyme disease is a growing concern for people living in forested lands, enjoy hiking, own a dog, almost everybody in West Carleton frankly. The UPTick project aims to assess the impacts of urban change on tick populations and tick-borne disease transmission.
One of the research leads, Dr. Manisha Kulkarni, announced yesterday, research for the project is coming to Carp.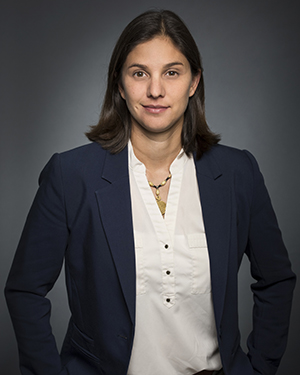 "We have officially received the green light to go ahead with our research project and the team will begin surveying sites in the coming weeks to identify specific locations for tick sampling," Kulkarni informed the Friends of the Carp Hills (FCH) yesterday (April 20).
The University of Ottawa's School of Epidemiology & Public Health's new project on ticks and Lyme disease in Ottawa called UPTick (Best practices for urban planning in the context of climate change and emerging tick-borne diseases). The researchers are sampling four areas in Ottawa and the Carp Village/Carp Hills interface is one. The project is supported by Ottawa Public Health and Councillor Eli El-Chantiry.
"University of Ottawa researchers, led by Kulkarni, will be conducting a project on ticks and Lyme disease in the village of Carp and the adjacent Carp Hills over the next two years (2020-2021).
Kulkarni is an associate professor in the School of Epidemiology and Public Health at the University of Ottawa. She holds a PhD in Medical Entomology (2006) and a BSc in Environmental Biology (2001) from McGill University, and has worked extensively on malaria biology, epidemiology and control in sub-Saharan Africa. Prior to joining the University of Ottawa, Dr. Kulkarni held positions as an epidemiologist in the Centre for Food-borne, Environmental and Zoonotic Infectious Diseases at the Public Health Agency of Canada (PHAC), and health specialist at the Canadian International Development Agency (CIDA).
The study area is large because sampling sites will be located along a gradient of urban development that includes the three groups:
natural wooded zones
established residential/woodland interfaces
within-neighborhood residential yards and trails
"The researchers will conduct field sampling for ticks and their small mammal hosts in different woodlands and neighborhoods where previous research has shown that tick populations are likely present," the FCH released in a statement. "This will allow them to identify at-risk locations and populations for better targeting of interventions to reduce human exposure to ticks, and to understand the drivers of human risk for tick-borne diseases such as Lyme disease."
Three private landowners with large Carp Hills parcels that lie along the village boundary have agreed to provide access to the researchers. This includes Ducks Unlimited Canada.
"Tick populations in Carp and the Carp Hills have grown significantly in the last seven to eight years, with residents living along and near the boundary being particularly affected," the FCH said. "Landowners with large parcels of land (e.g. Ducks Unlimited Canada) along the village boundary have been contacted and asked to allow access for the researchers. Sampling will also occur on publicly owned land in the village in parks and along trails."
For more information, download this six page PDF about Project UPTick.